If you don't know what TV Everywhere is, you're likely missing the much sought after ability to watch live NFL games on a variety of devices in and outside your home, including laptops, PCs and tablets, and it comes free with your pay-TV service subscription..
You, and other fans in your family (and visitors) are not tied to watching America's game on a big screen in the living room or fan cave. That's because multiple devices are supported within the residence as is remote access. It's an evolving perk that NFL fans likely aren't taking advantage of.
The games and channels you can watch vary by pay-TV package provider, and a bit based on viewing device, so TV Everywhere is a bit of a misnomer. However it strives to let you watch all the TV channels (not just ones carrying NFL games) you pay for on other devices and at the venue of your choice.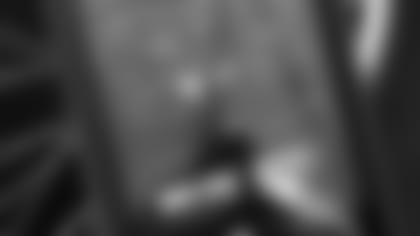 TVE is relatively simple and not technically overwhelming by any stretch,
The easiest way to get going is to visit the website of your pay-TV cable company (Comcast), satellite provider (DirectTV) or telco TV company (Verizon). With Verizon, you need to create a My Verizon ID and password and are authenticated as an actual customers paying for a certain package of channels.
Then, you can download your TV provider's app to you device(s). You have access to most all of the channels in the programming package you pay for monthly. There are some restrictions and limitations on certain channels, but no real deal breakers.
The biggest restriction for others is the NFL's exclusive wireless deal which keeps providers from offering game coverage on wireless devices.
Then you can find and download the app of the channel you wish to watch such as Watch ESPN.
Most pay-TV providers feature websites for TVE that list what you can and can't see, along with any limitations or restrictions. It's best not to assume blanket NFL coverage and check the channel lineups along with asterisks and fine print.
Why? Well here are a few examples.
Comcast's TV Everywhere lineup includes ESPN, which means you can watch Monday Night Football on web connected devices and tablets, but not on smartphones because of the Verizon wireless arrangement with the NFL. That applies to other TVE providers.
Comcast doesn't yet offer NFL Network through TVE. It will offer 75 channels by yearend and double that number by some point next year, according to a spokeswoman for the company. And although Comcast owns NBC (home of Sunday Night Football) I's not part of the TVE lineup yet.
It's important to note that customers of Comcast's X1 service can watch any channels they wish, inside their residences.
Verizon's lineup includes NFL Network, ESPN and NBC Sports.
With ESPN's WatchESPN app, fans can watch Monday Night Football games online (laptops) and on tablets in the home and remotely. NBC's Sports Live Extra app lets fans watch Sunday Night Football games the same ways. And don't forget NFL Network for Thursday night games and more.
And with the creation of new sports "networks," come new apps that support TVE viewing flexibility.
That's the case with Fox Sports Go, a recently launched TVE application that lets users watch NFL games on web connected devices such as laptops and tablets. Like the above mentioned apps, it too doesn't allow the use of smartphones per the NFL's deal with Verizon Wireless.
While there's no single site for easily figuring out what NFL games you can watch using TVE, check out this partial list of provider sites.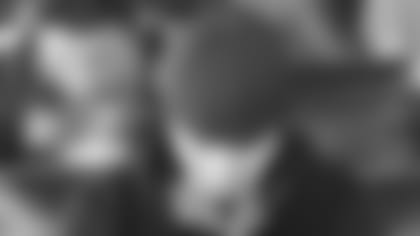 Here's why many NFL fans aren't aware they can view live NFL games and other content they already pay for, such as HBO through the HBO Go app, to non-TV devices. TV subscription providers arguably haven't focused enough energy and resources on educating viewers on the added benefit.
So, unless you're in the TV programming industry, you probably haven't heard the name TV Everywhere (or TVE) name before. It's well known in TV industry circles because it' an ongoing and defensive customer retention strategy created over 5 years ago by cable companies and their programming partners looking for a way to keep their subscribers for jumping ship for a web TV service such as Netflix.
They decided to provide subscribers the ability to view the content they are already paying for on TV on other devices in hopes they will not "cut the cable," leaving for other TV service alternatives such as content over the web from the likes of Netflix, Amazon Instant Video, Hulu, YouTube and more.
Still, customers have since cut the cord by the hundreds of thousands. There are signs that the losses are being stemmed, but that could be for a number of reasons. Better educating subscribers on their TVE benefits, NFL and far beyond, could go a long way to keeping customers in place, and happy.
Lack of awareness remains a big challenge for all those in the TV Everywhere business hoping to get viewers to check out the streaming of live and on-demand content to devices other than their TVs. It's unclear just how many subscribers use the feature, and how many are NFL fans.
While content owners such as ESPN continue to go along with the TVE strategy and not offer their content direct to viewers over the web without a TV subscription, many with subscriptions aren't aware of the free perk. With non-NFL channels, you can watch movies and programs on any device, not just laptops and tablets.
Pay-TV providers have and still spend some time and effort trying to get subscribers to get TVE apps so they can view the content they pay for on other devices, but to be fair, these service providers also need to promote and pitch new services, new deals and new bundles to bring in more and new dollars to survive and thrive.
Hoping that premium channels would stay wed to their distributors' TVE programs and not go direct to consumers with their content never seemed realistic. Last week HBO's CEO announced plans to do just that, over the web, sometime next year. ESPN is thinking along those lines, with yet other premium channels considering taking the plunge.
To be fair to HBO, the company's CEO made a reference to working with its partners, though he didn't elaborate.
You'll have to stay tuned on TVE, HBO and beyond. In the meantime, you're paying for a cool perk that is misnamed and not overly promoted, but lets you watch live NFL games and much more at home and remotely.
Oh wait, it's free with your pay-TV subscription!
Bob Wallace is a technology journalist with over 30 years of experience explaining how new services, apps, consumer electronic devices and video sources are reshaping the world of communications as we know it. Wallace has specific expertise in explaining how and why advances in technology, media and entertainment redefine the way football fans interact with the league, teams, players and each other. He's the Founder of Fast Forward Thinking LLC