Patriots players were off on Tuesday as the team began to shift their attention to the Miami Dolphins with media conference calls with Bill Belichick, Josh McDaniels and Brett Bielema.
The main topic on everyone's mind -- how will Antonio Brown assimilate in New England? Belichick dismissed the off-the-field concerns about Brown when asked if was concerned the wide receiver would be disruptive.
"Well, I wasn't in either one of those places so I really can't comment on what did or didn't happen there. It's the same thing you said about Randy Moss when we brought him in," the head coach wryly fired back.
Instead, Belichick is focused on doing what they always do when it comes to new players, even ones with the baggage that Brown has.
"We'll just take it day-by-day. We haven't practiced yet, so we're going through information with him like we would any new player, like we did with offensive linemen last week and just take it day-by-day and see how it goes. Get out on the practice field and after Wednesday talk about Thursday and just go through the week and see how it goes."
Josh McDaniels, the offensive coordinator charged with translating the dynamic Brown into the Patriots attack, echoed Belichick's sentiments.
"Antonio's been a productive player, obviously, his whole career. We've had to defend him numerous times in my time here in New England," said McDaniels. "I think for us, it's just how quickly we can get him acclimated to our process and our system and to things we do here and just build trust on the practice field, and then see how it goes and kind of let that determine how we build it from there."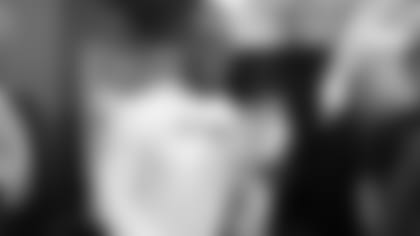 The Patriots coaches were more concerned with the Dolphins, especially playing them in Miami where the Patriots struggles have been well documented. Tom Brady is 7-10 in Miami in his career and has lost the last two and three of the last four.
Dolphins head coach Brian Flores spent 14 seasons in New England and has a deep understanding of the Patriots. But the McDaniels wasn't worried that Flores' insight would give the Dolphins any overt advantage.
"I think honestly, at this point in time, the best thing for us to do is really not concern ourselves with all of the things that they may know or could know or what type of advantage is gained in that regard and really to focus on the things we need to do to improve," said McDaniels.
Defensive line coach Brett Bielema was also dismissive of the common players and coaches in the NFL.
"I think in this league it's probably been the most eye-opening going into my second year – you always have players, you always have coaches, you have a lot of cross over week-to-week of guys that used to be together," said Bielema. "I know it's a lot to write about, but I think it's probably something that the outside world looks at a lot more than we do."
"I think that's way overrated, yeah," Belichick agreed. He and the Patriots are just focused on preparation.
"We try to get ourselves in the best physical, mental and emotional state to go out there and play as well as we can once a week when we have that opportunity to play," said Belichick. "In the end, if you're about high performance, which we are, then that's ultimately what we're trying to achieve is high performance once a week when we play, so we try to do everything we can to get to that. Whatever stands in the way of that we've got to deal with, work around at whatever level it's at and try to get past those things to perform well, in this case, on Sunday at 1:00 p.m."