As is the case with any successful team, several players in New England have stepped up with big production throughout the season.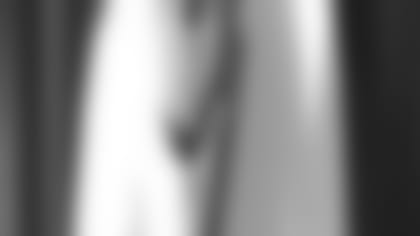 ]()
            Fullback **Marc Edwards** got some praise from Head Coach **Bill Belichick** as one of the sources of consistency for the Patriots. He has been a significant contributor on offense, getting rushes in every game and finishing the season with at least one catch in each of the final 13 games.  

Edwards, signed immediately after the free agency period opened in the offseason, played in all 16 games for the fifth straight year. He started 13 games and put up the best offensive statistics of his career. His career rushing totals nearly doubled with highs in carries (51) and yards (141), while his receiving numbers did not suffer a drop off (25 catches, 166 yards, two touchdowns).
Not the fastest or biggest fullback in the league, Edwards is solid in just about every phase of the game. His blocking helped Antowain Smith finish with 1,157 yards and 12 touchdowns, bringing a respectable running game to the Patriots arsenal for the first time in years.
"Marc has done a solid job," Belichick said. "I think he is different from some of the other power fullbacks, the Sam Gash's or the Jon Ritchie's, have a lot of weight and mass and can really run people over.
"Marc's game is an all-around game. It is carrying the ball, catching the ball, blitz pickup, and pass protection. He can handle outside plays and inside plays. I think he does a pretty solid job in all of those areas. Maybe not the best in the league in any single one, but when you put them all together he is a pretty consistent player and he has made some key blocks for us at the point of attack both inside and outside."
Interestingly, New England has changed the fullback spot up in certain situations. Earlier in the season linebacker Bryan Cox was used in short-yardage and goal line situations. More recently rookie nose tackle Richard Seymour has handled the job, while Edwards moves out to the edge as an extra tight end.
"If you are going to run inside and you have a bigger lead blocker, then you are able to sometimes move the pile or get a little more push on those inside plays," Belichick explained. "The problem with having a big, slow guy at fullback is when you try to get the ball outside, the back outruns the lead blocker. On the inside plays what you are really looking for on the goal line is somebody that can move the line of scrimmage. If you have a big, strong, physical guy that can go up in there and lead on a 240-pound linebacker or find a little crease there and push the pile then you are only looking for a yard or a half-yard. That's the advantage to having a bigger fullback in that situation."
Wide receiver Troy Brown will appear on ESPN's *SportCenter Saturday during the 10 a.m. ET show. Fans can write in possible questions to ask Brown at ESPN's web site… Running back Antowain Smith was held out of practice both Thursday and Friday with a leg injury. Belichick said the problem was a bit different from the injury Smith had a couple weeks ago, but if the Patriots had to play this weekend Smith would've been able to go.
*