Safety Lawyer Milloy says with the arrival of the playoffs, the third portion of the NFL season has begun.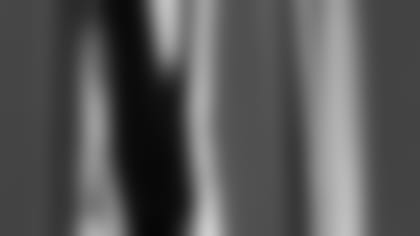 ]()
            Though the Patriots have not been to the postseason since 1998, but a majority of the roster has been to the playoffs. There are a couple of exceptions, namely linebacker **Roman Phifer** (11 seasons, 0 playoff games) and punter **Ken Walter** (five years, 0 playoffs), but for the most part this team has been there before.  

Because of New England's overall experience, Milloy believes this team is fully prepared for a serious march through the postseason.
"One thing we have is a more veteran squad, which means we don't have to nurture too many people," Milloy said. "It's because we have a veteran team that we are in the position we are in right now. Through the adversity and starting out 0-2, we didn't panic. Even though they may not be named captains, we have more leaders in this locker room."
Milloy, now a team captain, was just a rookie when New England went to the Super Bowl in 1996. Looking back, he understands now how much he took for granted during that memorable run. After a couple seasons of losing, he feels the Patriots have built confidence while maintaining a collective level head.
"This is a very humble team," Milloy said. "We respect all of our opponents, but looking at our team, I think we match up well with anybody that is in the playoffs. We have depth at every position with a lot of rotation at all the positions. What that shows is when somebody gets hurt or goes out of the game, the productivity level doesn't drop off at all. A lot of teams can't say that. We like our chances."
One of the biggest improvements in depth at a position came at cornerback, where New England has Ty Law, Otis Smith, Terrance Shaw and Terrell Buckley, all of whom have been to the postseason multiple times. Each has extensive starting experience, but a rotation and depth was created in part because the players were willing to adapt.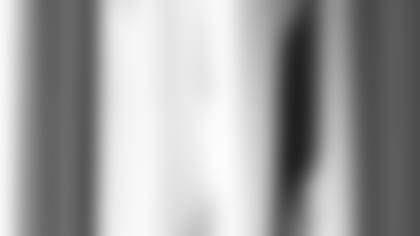 ]()
            "I've been there, and I've had this since college at Florida State," said Buckley, who prior to this season was a starter for nine seasons prior to coming to the Patriots. "I think sometimes you take one step back in order to take a couple steps forward. This has been a different and intriguing year for me. Any time something is different, you may not like it and not want to deal with it, or you can grow from a situation. I think I have grown all around."  

Buckley has learned he doesn't have to be on the field the entire game to make an impact. Despite starting just once in 15 games, Buckley has contributed 26 tackles, one sack and three interceptions. One of his picks was returned 52 yards for a touchdown against St. Louis, and another sealed a victory over the New York Jets.
"I didn't know if I could handle a situation like this because I've been a starter all my life," Buckley said. "I came into a situation here where Otis and Ty had been here. I found myself in part of a rotation, and I found that could be pretty good. I didn't think I could work with the rotation aspect, but you learn something new every day.
"The most intriguing part is that I thought you had to be out there for 50-60 snaps to really make an impact because that is all I've known. Now, I guess I've proven that it doesn't have to be that way. What matters is what you do when you are in there."
Because Buckley has accepted his role, the Patriots secondary has benefited greatly. The depth in the secondary is a huge plus, and Buckley undoubtedly will be counted on in the postseason. He leads all Patriots with 11 games played in the playoffs, and this season will mark his eighth trip in 10 seasons with four different teams.
"I've been fortunate," said Buckley, who advanced to the postseason with Green Bay, Miami and Denver prior to this season. "I've been on some great teams with great player and coaches. Everything around me has been positive."
Of all the playoff games Buckley has been a part of, he points to Miami's 1998 24-17 win over Buffalo in the first round. In that game he had a forced fumble that led to an Olindo Mare field goal and a fumble recovery that led to the game-clinching touchdown late in the fourth quarter.
"It was a defensive battle, but actually Eric Moulds (NFL playoff record 240 receiving yards) had a good day," Buckley said. "It was an exciting, drama-packed game. They would make a play, then we would make a play. On the last play Trace Armstrong got a sack of Doug Flutie, and there were about six of us standing around a pile on Doug Flutie with our arms up in the air.
"That one probably sticks out as the most exciting because we were evenly matched. Andre Reed was making plays, then Eric Moulds and Thurman Thomas would do something. Then our guys would make plays. Believe it or not, guys like to be a part of those games. It's nice to get a blowout, and in the Super Bowl you want to blow your opponent out, but a game like that one is something you can tell your grandchildren about."
If Buckley has any say in the matter, he'll be able to create more stories for his kin from this 2001 playoff run.