It was bound to happen. Rob Gronkowski was going to return to full strength. It was just a matter of time. Any September panicking that 'Gronk will never be the same' before the poor fella had even reached ten months post-op was Hall of Fame dumb-dumb analysis.
Gronkowski blew his knee out on December 7th of 2013. He's still a week away from completing the eleventh month hurdle, yet he's recently looked as dominant as ever. With an injury where players often take till the second year to really get back to full form, Gronk's rehab is something to be impressed by, not concerned with.
What last Sunday's game against the Chicago Bears confirmed is that Gronk is back...and not just 'present.' If you're the Denver Broncos, or any other team left on the Patriots' schedule, the right question to ask isn't who to guard Gronk with, but how...a tacit admission that no defense can reasonably expect one person to get the job done consistently.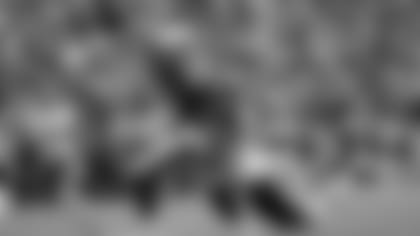 There are multiple instances in the Chicago game where Gronk couldn't have been covered better, yet still made good on easy completions. He's too big and too strong. You can be his fanny pack and there are still plenty of places for Tom Brady to fit the ball for a score. As Broncos defensive coordinator Jack Del Rio and his crew are sitting to study Patriots film, if their resolution to stop Gronk centers on who they cover him with, the Patriots offense has already won.
The flip side of that coin is once teams decide to shift schemes (and not a particular person) to Gronk, the flood-gates should open for other Patriots receivers. This makes for a New England offense that can once again be dominant, while their defense concentrates on situational wins, turnovers, and healing. With this development, the AFC picture just got repainted.
This is the defensive frustration of facing a player who has a rare makeup like Rob Gronkowski. You can't practice how to be taller. You can't practice having greater length at the point of completion. It's bashing your head against the wall and going nowhere.
You have to adjust your scheme, whether that be double-teaming Gronk down the field, bringing the double-team down to the line of scrimmage to dissuade Tom Brady presnap from going to him, or banging him with defensive ends at the line so that he isn't where he should be later in the pass progression. None of these is a perfect solution, because this means removing one player from what would be his coverage responsibility...in other words, thinning other areas of the secondary.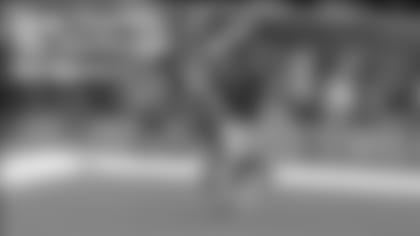 What makes this Patriots/Broncos matchup so compelling, is the Broncos have two of their own players that require scheme tweaks like Gronk...and it isn't on their offense. Broncos defensive ends (or outside linebackers) DeMarcus Ware and Von Miller are just as dangerous as single-blocked players for their respective jobs, as Gronk is as a single-covered player in his.
This is where it gets interesting.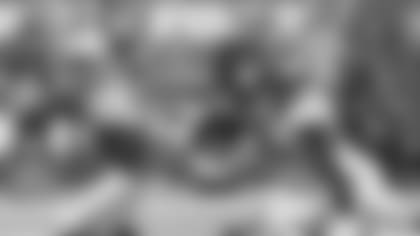 The following picture shows how other teams have addressed this same dilemma. The top part of the photo shows the Patriot approach to slowing edge rushers to aid their tackles in pass protection, while the bottom portion shows how San Diego aligned with their own dangerous tight end, Antonio Gates, to accomplish the same end against Denver.
For the Patriots, aligning both Rob Gronkowski and Shane Vereen in 'hip' relationship with the offensive tackles forces the defensive ends to rush on a tighter path, making the job much more doable for the offensive tackles taking on talented edge rushers. Basically, it's like a half-assed double team that still allows both Gronk and Vereen to affect the protection, but still participate in the route and catch passes.
San Diego takes a slightly different approach in theirs, keeping their back in the gun to retain the run threat, but chipping on Von Miller to that side. Gates takes a hard angle in his route at the defensive end so that the rush cannot be aimed too far upfield to threaten the left tackle with speed.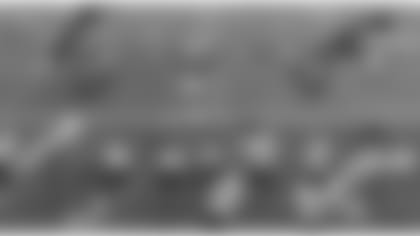 This coin has two sides as well. While the Patriots can easily do this, and have before within their own scheme, the threat of Von Miller or DeMarcus Ware getting home to the quarterback goes up exponentially if Gronk is removed from the formation, or Vereen is extended or in the home position. Any scenario where there are single blocks on the edges is an advantage for the Broncos. Any scenario where those edges are blunted and the routes are uninterrupted...an advantage for the Patriots.
This is the chess game within the game, one that wouldn't have been a real threat for the Pats without Gronk's rapid ascension.
The presumptive best team in the AFC, the Denver Broncos, have their unblock-ables. But the development of the Patriots' own uncover-able may mute that point.
Denver versus New England is always full of intrigue and significance for the AFC race. The triumphant return of the best tight end in football just made it that much better.
--
FootballByFootball.com is a football analysis website providing unique player-writer generated content; owned & operated by experienced football players.