It's easy to see why Mike Vrabel fits the mold in the eyes of the New England Patriots.
He's a blue-collar type of guy who brings a no-nonsense attitude to work everyday. There is little change in tone when he speaks, and all his answers are delivered in a serious, straight-forward manner. Illusions of stardom are foreign, yet there is an unmistakable desire to be on the field contributing.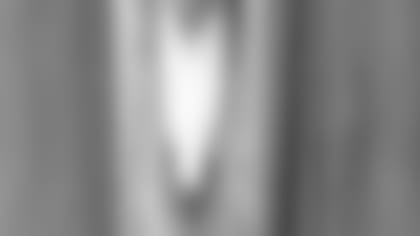 ]()
            One week into his new job as an outside linebacker for the Patriots, Vrabel is encouraged by what he sees in the team's workout and conditioning program.  

"What excites me is coming in here every morning and seeing how everyone is working," Vrabel said. "That is something I have always done in the offseason, whether it was with the team or back at Ohio State with other pro guys who go back to work out. It's the same situation here, where you come in at eight in the morning and the guys are ready to work. Everyone is ready to go, and guys are not straggling in. We all know we are running at 8:30, or we are lifting. Then we know we are going to watch film."
The chance for more playing time is something Vrabel sought. His career has gotten off slower than he hoped for, and he has been a backup defensive end and linebacker since joining Pittsburgh in 1997. After a decent rookie season in which he played 15 games, he missed five games in 1998 with a broken leg and six games in 1999 with a broken arm.
Vrabel was also playing behind a solid player in Jason Gildron, who has averaged 11 sacks per year over the last three seasons, including a career-high 13.5 sacks in 2000.
"I played behind a good player in Pittsburgh in Jason Gildon," Vrabel said. "I felt once my contract was up I would love to go somewhere to get the opportunity to try and play every down. Another major factor was that something was going to get done early. I wanted to get in and learn the defense. I wanted to be familiar with my teammates and learn the system. I saw a few guys in Pittsburgh who were good players come in and sign a week before training camp, and they really had no shot to make the team. They don't know the system, they don't know the players and they don't know how the coaches are."
Though he wanted a deal in place early, Vrabel got interest from a few teams, namely Buffalo and Pittsburgh. He was willing to return to the Steelers, but he was frustrated with their lack of commitment.
"They never really wanted to make a solid offer," Vrabel said. "They wanted to kind of tip-toe and find out what people were offering me. I finally said to them, 'if you want to make an offer, just please make me an offer. Let my agent know what you think I'm worth to this football team.'"
Tired of waiting, Vrabel saw a good fit for himself in New England. With the Patriots using a defense that employs both a 4-3 and a 3-4 scheme, Vrabel's experience as both an outside linebacker and a defensive end make him a versatile asset for the team. He is also high on the tools already in place here.
"You have to have a couple things to win in this league," Vrabel said. "First and foremost, you have to have a quarterback who can dominate the game, and I think we do. A team that is throwing the ball and can make big plays through the passing game has a chance to win. Second, you need a defense that doesn't give up big plays because this game revolves around big plays. This defense will be set up to not give up big plays and to stop the running game. If we do those three things, I think we'll have a chance to win."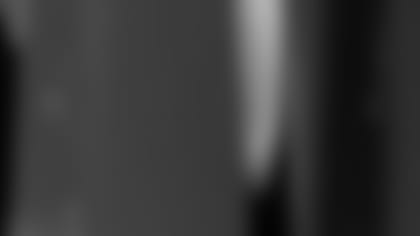 ]()
            Vrabel is also familiar with a couple of his new teammates. As an Ohio State alum, Vrabel spent much of his college career on teams with wide receiver Terry Glenn. He also was a senior when fellow linebacker Andy Katzenmoyer arrived as a freshman.  

"I remember physically how far ahead of everyone else he was," Vrabel said. "I don't think it's going to be long before Andy really knows the pro game and really understands the defense and what he is supposed to do. He is going to shine, and physically he is as gifted as anyone in the league."
He wouldn't discuss the play much, but Vrabel knows well that he caused Patriot fans extreme heartache during his rookie year. With less than two minutes left in a 1997 AFC playoff game he forced and recovered a Drew Bledsoe fumble to clinch the Steelers 7-6 victory. That, however, is in the past, and he plans to leave a more favorable impression of himself.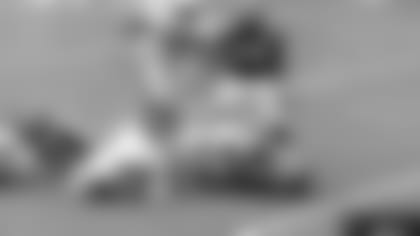 ]()
            "If I play three, four or five years here and that is all I'm remembered for, I'm going to be awfully sick," Vrabel said. "If that's what I'm known for, I'm not going to last long. I beat the guy and made the play, that was it. You get on the front page of the newspaper and get the live interview after the game, but that's all.  

"We ended up losing to Denver the next week. I didn't do anything to win us the game against Denver and go to the Super Bowl. I thought as a rookie, 'hey, this game isn't too hard.' Obviously that is not the case, and the next year I really learned a lot about the game."