The availability of more captivating video has driven broadcasters, camera makers, TV manufacturers and TV service providers to advance their picture resolution technology and products from standard definition (SD) to 780p and 1080p high definition (HD).
So Ultra High Definition (UHD), which delivers twice the resolution and four times as many pixels as standard HD, is a slam dunk, right? Not so fast. While progress is being made toward making UHD sets a viable option for the average NFL fan, it's far better to wait and watch at this point in time.
Ultra HD, also called 4K, delivers eight million pixels compared to two million pixels. That translates into finer image detail and greater texture for sports fans. Though Ultra HD sets stole the spotlight at the annual gadget-fest that is the Consumer Electronics Show in January, the movement is only really in its infancy. (Or toddler-years stage).
It's time to take a closer look at what needs to happen for this TV effort-in-progress to grow up.
With 4K technology stable, TV and camera makers such as Sony and Samsung already offer the gear needed to capture and view the UHD resolution content. Because it's early on though, both are expensive. A Samsung 65-inch UHD set with web connections was spotted at $3,279 (but after a $700 instant rebate). Best Buy has advertised a 55-inch Samsung UHD model at $2,299 (also after $700 in savings). These are among the least expensive units available.
One of the few constants beyond death and taxes is falling prices for consumer electronics devices, which is always good news for football fans. Although you can watch today's HD programming on UHD sets, the reason for buying one is to enjoy need programming shot in that format to view which isn't yet easy to find. Not surprisingly, that's the top concern of consumers when it comes to UHD.
Just remember the early days of HD when you could buy an HD set, but most of the programming you could watch was still in SD format. It took some time for the migration to HD as all parties involved in bringing higher resolution content to your home had to invest in new equipment and network capacity.
In the meantime, UHD sets often have a feature called 'upconversion' that enables HD content to be viewed in the 4K resolution format. While this addresses programming shot in lower resolution, there's still not enough content shot in 4K.
The good news is that sports, as always, is fueling the drive to create 4K programming with help from a few big friends.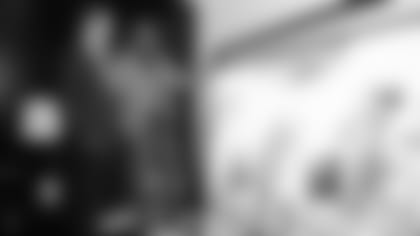 Efforts to develop more 4K resolution content are many and varied, with a general understanding that without much more, UHD is a very tough sell. Let's recap:
Comcast shot the Olympics in Sochi last winter in 4K resolution format and forked over a whopping $7.65 billion for the rights to the global games –and technology test bed - until 2032. The broadcaster's parent, Comcast, is working with Samsung to create a special app to let some of its TV sets view 4K content.
FOX Sports has been shooting NFL games in 4K, with the images used largely for a "zoom in" feature it offers for extreme close-ups necessitated by coaches' challenges of football umpires' calls. It had 50 4K cameras at this year's Super Bowl.
World Cup organizer FIFA and partner Sony is shooting the final matches of the World Cup this month in Brazil in 4K resolution format.
The BBC is conducting a test of UHD programming delivery via broadcast and IP facilities at the World Cup.
The UHD movement got a big boost from web TV giant Netflix, which shot Season 2 of House of Cards in 4K and has committed to shoot all new original series in the 4K resolution format.
Not to be outdone, Amazon has partnered with four large movie houses including Warner Bros., Lionsgate, 20th Century Fox and Discovery to provide content through its Amazon Prime web TV service.
Those with Sony sets can stream 4K resolution format movies from its online video service.
YouTube and Vimeo already offer some 4K videos that can be streamed to 4K TV sets.
Don't be surprised by the results of the January consumer study by the Consumer Electronics Association (CEA)'s research unit as they are common-sense in nature. The CEA puts on the annual Consumer Electronics Show to start the calendar year.
The CEA said price and availability of Ultra HD content are the top concerns regarding future Ultra HDTV purchases. (See chart.)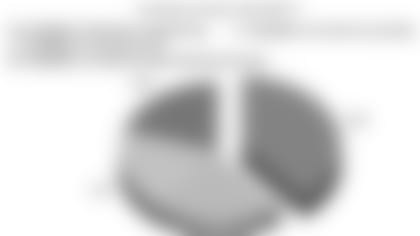 Streaming service providers such as Netflix and Amazon are up to the challenge but consumers need to make sure they have a big enough Internet connection to download 4K content. This requirement will lessen as compression approaches such as the roughly year-old High Efficiency Video Encoding (HEVC) standard deliver more with less bandwidth.
Consumers also not surprisingly say they want a large amount of UHD programming before they take 4K seriously, and they are expecting a movie screen-like viewing experience.
Prices for UHD sets will drop in part if the list of those TV makers who sell them soon expands well beyond Samsung, LG, Toshiba, Seiki and Sony.
Not to be forgotten is that consumers will need 4K-capable set-top boxes as well as 4K media players.
Football fans should stand pat until the market matures and resist the "latest-and-greatest" and "first-on-the block" temptations to buy in right now.
The 4K resolution movement is still in its infancy/early toddler stage and shows signs of continued evolution. But until much more sports programming is available in the 4K format for use on far less expensive TV sets, it's a wait-and-track situation for football fans. Like real infants, efforts in their early stages encounter growing pains and require a watchful eye on the road to maturity.
Bob Wallace is a technology journalist with over 30 years of experience explaining how new services, apps, consumer electronic devices and video sources are reshaping the world of communications as we know it. Wallace has specific expertise in explaining how and why advances in technology, media and entertainment redefine the way football fans interact with the league, teams, players and each other. He's the Founder of Fast Forward Thinking LLC.