(Patriots first-round pick Ty Warren spent a couple of minutes at the draft with NFL.com discussing the feeling he got when the Patriots traded up to pick him 13th overall.)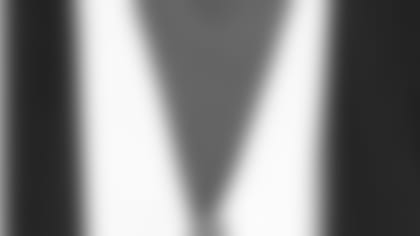 ]()
            **Were you surprised that the Patriots moved up in the first round to get you?**  

Yeah, I kind of was. I really didn't have any idea of what was going on until I got the call. It was a surprise.
What do you think of the change in climates from Texas all the way up to New England?
I don't think it will be a problem at all. I'm just going up there and my first priority is learning what I need to learn to be productive and go from there. Everything else will become routine, like working in the cold weather or whatever the case might be.
It looks like the Patriots are going to be running a 3-4 defense, what are your thoughts on playing in this system?
That's the same defense we ran at Texas A&M, so I am very familiar with it from my later years at school. I feel real comfortable running the defense and playing all the positions along the defensive line. So I am familiar with each position, too.
What dimension of your game sets you up to be successful?
I think my run game sticks out. I need to learn a lot about the passing game. There's a lot to learn -- the techniques I used in college won't be the same in the pros. I'm aware of that and I mentioned that my first priority is to go in there and learn what I need to learn to be productive. I feel that Coach Belichick is going to use my potential the way he wants me to utilize it, and I'll meet him halfway with that.
Have you talked to the Patriots before about them trading up to get you?
Again, I didn't know what was going on. I had visited them a while ago, also going around to different clubs and during the heat of the draft. I received a couple calls on Friday. Then I saw the trade, and that was it. That was the end of that.
Not many people get to have their dream job. How does it feel to have yours?
It is something that I always wanted to do. I have been playing football since second grade and I plan to keep on playing, even when my days are up playing professionally. Then I plan on coaching. It is one of the dreams of mine that I have had. I just feel blessed to be a part of the dream because not many people get to do what they said they wanted to do at a younger age in life. I'm just blessed and thankful and I am going to take full advantage of this opportunity