INDIANAPOLIS – More than 300 players were scheduled to take part in the 2015 NFL Scouting Combine as the entire league convened at the Faegre Baker Daniels Club inside Lucas Oil Stadium on Wednesday.
While the Combine has become a huge media event in recent years with the presence of NFL Network cameras and more than 800 credentials issued, the league's coaches and decision-makers still view it as a necessary piece to the puzzle.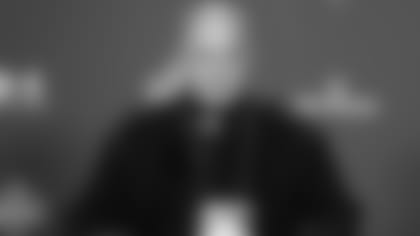 "I think the main part of their evaluation has happened already from August through December and the college playing days and the years that preceded that," Steelers general manager Kevin Colbert said. "As I've said in the past many times, the Combine workout is icing on the cake. What we think a player runs we'd like to verify, and we'll do that through the workouts here or the college pro days.
"So any time you can verify information as to what you believe from their football evaluation helps solidify that evaluation. I always say it's 90 percent done at this point. You still want to get medical and you still want to get the measurable part of their evaluation. That's what we'll do here."
Interestingly, the Patriots won't have their entire coaching staff present in Indianapolis.Bill Belichick opted to give the coaches the option to stay behind while the instead relying more heavily on the scouts to get their information on the college crop.
The NFL has made some modifications to their rules regarding early entrants to the draft. Last year a record 98 underclassmen declared themselves eligible, but 37 of them ultimately failed to hear their names called during draft weekend.
That led to the changes, which now limit the number of player names that a college program could submit to the advisory board to five. The board also changed their grading system, which now informs the players they are projected in one of three categories: first-round pick, second-round pick or stay in school.
Previously, the grades were first round, as high as the second round, as high as the third round, after the third round or in no round at all.
As a result of the changes, as well as the many undrafted underclassmen from a year ago, the number of underclassmen available this year dropped to 74.
"Only 61 percent of the [underclassmen] that entered the draft last year were drafted. So I think a lot of kids that weren't drafted regretted that decision because they ended up a free agent. They gave up a season of college football where maybe they could have enhanced their draft status coming into this year," Colbert said.
"I also think the change in the college advisory committee was big because now we only tell a player if we think he is a first- or second-rounder. And I think the combination of those two, they learn from their experience, and college football is still a pretty good avenue to enhance your NFL draft status. I think they want to make the most of it."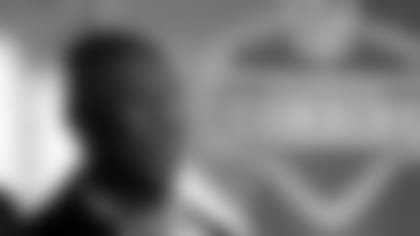 The trade that sent Pro Bowl left guardLogan Mankins from the Patriots to the Buccaneers last August didn't exactly work out in the win column for Tampa Bay.
The Bucs won just two games and now hold the No. 1 pick in this spring's NFL Draft.
On the New England end the Patriots went through some clear early-season struggles on the line without its best lineman and group leader. But eventually the front settled into its own for a team that went on to Super Bowl glory.
Despite the lack of team success on the field, though, Tampa Bay head coachLovie Smith made it quite clear during his press conference that he felt good about everything that Mankins brought to a rebuilding Bucs team. He also seemed to put to rest the idea that Tampa might be looking to unload the high-priced guard who will have a $7 million cap number in 2015, all of which is comprised of salary and a small workout bonus.
What did Mankins bring to Tampa? Pretty much what he brought to New England for his successful runs with the Patriots.
"Logan…everything I hoped he would bring," Smith gushed. "I'm talking about a veteran that's played at a high level. Leadership. And then just good play. Logan played well throughout. We need to get others up to pace with him. Everything you want in a player coming in, a veteran player that's done it a certain way, he was able to do for us. Look forward to going forward with him."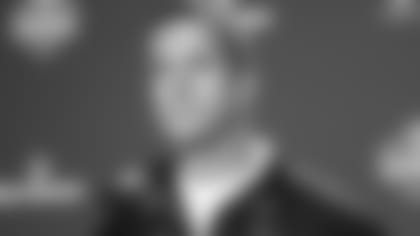 Ravens coachJohn Harbaugh found himself unwittingly on the fringes of the Deflategate controversy and evidently didn't like it. Harbaugh spoke to Indy coach Chuck Pagano in the week following the Ravens 35-31 divisional round loss to the Patriots, but contrary to various reports he maintains it had nothing to do with footballs.
The league reportedly spoke with member of Baltimore's coaching staff about the footballs but Harbaugh was not one of them.
"I wasn't a part of that per se, but as far as any other parts of that, first of all I don't know very much about it and anything I do know obviously I can't comment on … and I really don't care to to be honest with you," Harbaugh said. "It's in somebody else's hands. We were never involved with it to begin with so we'll just leave that for the people that are involved with it.
When asked how he felt being tied to the situation, Harbaugh seemed to become a bit agitated.
"I answered that at the Super Bowl pretty clearly," he began. "I don't know who believed what or why. You'd have to ask them. Whoever put that out there, there's not one shred of any kind of fact that would in any way lead to any reason to believe that's true. There's nothing there. It didn't happen. I'm not sure why it hasn't been recanted to be honest with you. It means nothing to us."
All signs point toward Manning return
One of the main storylines around this league this offseason is the future of Broncos quarterback Peyton Manning. Various reports over the last couple of weeks have indicated the future Hall of Famer is assessing his health while he and the team decide what course to take, while at least one wondered if the Broncos even wanted Manning back.
New Broncos coach Gary Kubiak took the podium at the Combine Wednesday morning and seemed to leave little doubt when discussing is quarterback.
"I've had a chance to visit with him quite often in the last couple of weeks," Kubiak said. "He's been very positive talking to me and he was very positive talking toJohn [Elway] last weekend. We continue to move forward and I'll let him and John work that out."
Kubiak was then asked if he wanted Manning back and there was no hesitation in his answer.
"No doubt I want him to be [our quarterback] and I think all indications are with everything he's said, he feels good, he's had his self-assessment and he feels good about moving forward so we just have to continue moving forward in the process.
"I feel good about where we're at now."
As for Manning fitting into Kubiak's style, which often requires the quarterback to run a lot of bootlegs off stretch play actions, the coach wasn't the least bit concerned.
"I think he can do anything he wants to do," Kubiak stated flatly. "But you do what your players do best. It's interesting to me, I've been asked so many times over the last month about the bootleg and last year in Baltimore with Joe [Flacco] I think we ran the boot maybe 25 times all year.
"You do what your players do best and we're going to run the Denver Bronco offense and that's a big challenge for me right now -- meshing things together and getting ready to go do the things that Peyton does so well and has for many, many years."
It looks like that will be the case for at least one more year in Denver.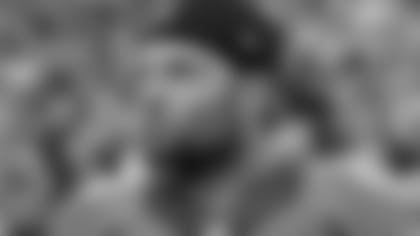 More than a few eyebrows were raised last week when reports indicated thatWes Welker wished to return after suffering three documented concussions during his two seasons with the Broncos. The pending Broncos free agent spoke recently with Kubiak and the feeling appears to be mutual.
"I've spoken to every player on the team. It's the first thing I did when I got there was pick up the phone and call and say hello and let them know how excited I was to be a part of it," Kubiak said. "But I had a good conversation with Wes. I've known him, know people who have known him for many, many years. I know he wants to play some more football and, like I said, like any of these free agents we're talking about right now, we'd love to have them back. We'll see how this thing works out. But I know he's feeling good, he told me he's feeling good and actually was working down in Arizona, I think, at the time I talked to him.
"I'm just developing a relationship with Wes from his standpoint. I hope I get an opportunity to coach him and be a bigger part of his career. I have great respect for what he's done and the job he's done, and he did a very good job in Denver. Only he can work through that and know how he's feeling, but he was very positive with me."
The Broncos have a number of high-caliber free agents to deal with includingDemaryius Thomas, Julius Thomas andTerrance Knighton, so even if Welker is healthy enough to return there's no guarantee that will take place in Denver.
Belichick made his way to Indy for the Combine but took some time to make a quick stop before getting to work. On Tuesday morning he and assistant to the coaching staff Mike Lombardi made the trek to Bloomington, Ind., to chat with the Indiana basketball team.
The connection is Hoosiers coach Tom Crean, whose brothers-in-law are Ravens coachJohn Harbaugh and former Niners and current Michigan coach Jim Harbaugh. Belichick has been friendly with Crean for years and took the opportunity to address the team.
According to a Hoosiers website, the players were pretty fired up after the "tremendous" speech. Evidently Belichick's presence came as a surprise to Crean, who was expecting just Lombardi. But the Hoosiers enjoyed some words of wisdom from the NFL's best coach.
Colbert: No regrets with Blount
LeGarrette Blount turned an impressive 2013 run in New England into a free agent deal last spring with the Steelers.
But things went bad quickly for Blount in Pittsburgh, leading to his release and eventual return to the Patriots to boost the team's ground game on the way to another Lombardi Trophy.
On the flipside, Pittsburgh breakout star Le'Veon Bell ended the season injured. That injury played a key role in the Steelers getting bounced from the playoffs. Having Blount might have been a boost to the team's playoff offense.
Even considering that fact, Colbert made it clear Wednesday morning that he has no regrets on parting ways with Blount after the back reportedly grew unhappy with his role and walked off the field in the waning minutes of a game in Tennessee.
"None whatsoever," Colbert responded sternly when asked of potential regrets and how the team's thin running back depth factored in the team's season-ending loss to the Ravens. "None whatsoever."
Obviously the Patriots have no regrets regarding bringing Blount back to New England, either.