If you watch the NFL on local broadcast TV channels you need to know Aereo. Its soon-to be decided rise or demise will determine the present, and future, of TV.
The case of Aereo vs. broadcasters has been heard by the Supreme Court which is expected to hand down a decision any day now. The Supreme Court? Really?
You bet. While Aereo is hardly yet a household name, the two year-old company's service uses tiny antennas to take over-the-air TV broadcasts and stream the programming across the Internet to consumers for $8 a month with a DVR feature.
](https://www.aereo.com/)It's simple. Aereo does not pay broadcasters for using their programming.
Remember of course that the NFL relies very heavily on broadcast TV for delivery of its live games and plenty of trimmings. As a result, any threat or change to the way broadcasters do business is also one to the NFL and other content owners.
Whether Aereo wins or loses the impact on the TV industry and consumers will be far reaching. See Possible Outcomes and Actions below.
If the Supreme Court rules in favor of the nation's top broadcasters that Aereo's service, which has over 300,000 customers in numerous metro areas, violates copyright law, its current customers would lose the innovative streaming service.
Losing would, however, have Aereo users and others wondering why they are paying so much for big-bundle TV services and clamoring louder than ever before for change.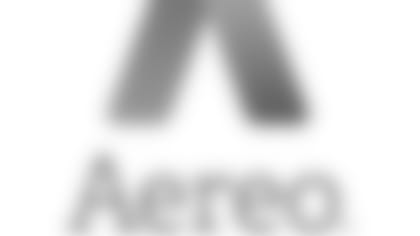 Aereo launched in the New York City metropolitan area and is now also available in Austin, Boston, Atlanta, Miami, Houston, Dallas, Detroit, Baltimore, Cincinnati and San Antonio. It deployed in Denver and Salt Lake City but lost a court case with Fox and ceased operation in those markets.
The preliminary injunction prohibits Aereo from operating its service Utah, New Mexico, Colorado, Oklahoma, Wyoming and Montana. Its original plan was to offer its service in 22 markets. In January, the company landed $34 million of funding.
The company had to temporarily suspend new activations on New York and Atlanta as demand outstripped supply. Aereo has used a free 30-day trial offer to attract consumers.
What You Get/What You Miss
Aereo provides a big bundle of local TV channels in each market, including ABC, NBC, CBS and Fox affiliates, which means consumers can watch their local NFL team without needing a far more expensive traditional pay-TV subscription services from a cable company, telephone company or a satellite TV provider.
And because the NFL relies heavily on broadcasters to deliver game casts, the big TV networks aren't the only ones anxious to see how the Supreme Court rules.
Though Aereo lacks ESPN, regional sports networks, league-owned channels and premium movie and original series channels such as HBO, Starz and Showtime, it's hardly a sports fan's dream. But this fact enables Aereo to avoid gigantic programming costs and come in at $8 a month.
In Boston, for example, Aereo carries ABC, NBC, CBS, Fox, PBS, the CW and Bloomberg News, as well as a handful of non-premium movie and lifestyle programming channels. The first four networks comprise a huge chunk of live NFL games programming and more.
Typical football fans watch far more than the local channel that carries their team's games. Programming from ESPN, NFL Network and RSNs such as Boston's Comcast Sports New England (CSNE) are staples for real fans. And DIRECTV's Sunday NFL Ticket is high on the list.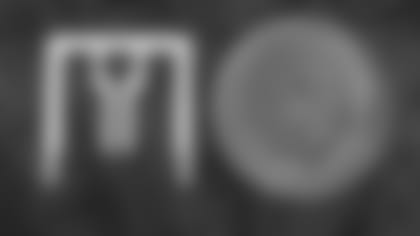 Aereo's services doesn't require any cables or boxes in the home, offers a cloud-based DVR that can hold 20 hours of programming and doesn't require a term commitment.
It is built on an innovative special antenna (and DVR) located in a remote facility that converts the OTA signals to IP for transmission over the Internet. Aereo supports Internet Explorer, Chrome, Firefox, Opera and Safari browsers, Apple iPhone, iPad and iPod Touch mobile devices (with Android devices in a public beta test) as well as connected TV devices such as Google's $35 Chromecast, Roku and Apple TV. Supported web TV devices enable fans to add Aereo to a large group of online TV sources.
Possible Outcomes and Actions
There are numerous potential outcomes based on who the Supreme Court rules for, Aereo or the broadcasters. Anything can happen in the technology, media and entertainment business. Here are some possibilities:
-Aereo wins and continues to deploy its services across the U.S. as originally planned.
-Aereo wins and broadcasters launch a competing service resulting in a gain for all fans.
-Aereo wins which boosts its value and the company is sold to a larger firm.
-Aereo wins and some broadcasters such as CBS which has threaten move their programming to cable channels actually do, denying Aereo subscribers their channels, which would weaken the services.
-Aereo wins but unhappy broadcasters push the FCC to regulate the firm into paying some form of retransmission fees for distributing programming.
-The broadcasters win and Aereo ceases operations. Roughly 300,000 customers lose as do others seeking to watch their NFL team's games for $8 a month rather than traditional cable TV's far higher monthly service rates.
-The broadcasters win but strike a deal with Aereo to pay some form and amount of retransmission fees for the distribution of OTA programming.
-The broadcasters win and Aereo is bought with its technology is used elsewhere.
-The broadcasters win, buy Aereo and use its technology to evolve in some way themselves.
Perhaps the biggest question asked is why didn't broadcasters create this technology themselves and use it to offer something like Aereo themselves, instead of being beat to the punch by a very small upstart that they have been fighting tooth and nail across the country in lower courts to stop (with very little success)?
If Aereo loses, broadcasters could be presented with a second chance to innovate by buying Aereo assets or getting the upstart to pay some retransmission fees and in either case offer the service as an extension of their programming options possibly to reach a new audience.
Win, lose or some unimaginable third outcome, Aereo has proven that NFL fans can get their craved for local TV games without signing up for a more expensive and entangling traditional cable TV package. It has also proven that broadcasters need to forget the status quo and innovate to survive and thrive in a business full of competitors.
Aereo has proven through its local channel lineup that to land hard-core football fans away from far more expensive pay-TV services, it will need ESPN, the NFL Network and RSNs added to its programming lineup. If and how that might come about will determine if Aereo is a must-have alternative for the ever-growing legions of pro football fans.
Stay tuned. Change is in the air.
Bob Wallace is a technology journalist with over 30 years of experience explaining how new services, apps, consumer electronic devices and video sources are reshaping the world of communications as we know it. Wallace has specific expertise in explaining how and why advances in technology, media and entertainment redefine the way football fans interact with the league, teams, players and each other. He's the Founder of Fast Forward Thinking LLC.