It's not often that Damien Woody lines up across from somebody bigger than he is. This weekend the second-year center will set up shop across from Buffalo nose tackle Ted Washington.
Simply put, Washington is a house. He is listed at 6-5, 330 pounds, but appears even bigger.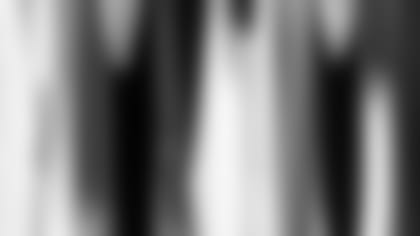 ]()
            "That guy is mammoth. He's just a big guy," said the 6-3, 320-pound Woody. "He plays the run real well and can really collapse the pocket. He's a good player. He's a hard man to move. It takes a few guys to get him out of there. I'm going to have my work cut out for me."  

Because of Washington's presence, it will be tough for the Patriots to get a body on linebacker Sam Cowart, the Bills inside linebacker who plays behind Washington. For New England to move the ball effectively on the ground, Woody will need a strong performance Sunday. One thing Woody does not expect to do is pancake Washington.
"I doubt I can do that," Woody said with a smile. "Once he starts leaning forward, his momentum and his weight are just going to bring him forward. Once you have a guy that big moving in one direction, it is not likely he's going to stop on a dime and just redirect. We can do a couple things to try and get him moving one way or another and try to use that against him.
Washington's presence makes life tough on opposing running backs. Fullback Tony Carter said facing a player like Washington offers a challenge to both players on the field and coaches on the sidelines.
"We have to execute whatever plan the offensive coaches come up with for blocking Washington. There are a few things we can. We can try to double down with a guard to try to create some lanes, or run some misdirection plays. As far as what we are going to do, that's not something I want to share with anybody right now," Carter said. "He's a big time guy. Anytime you have somebody like that clogging up the middle, it makes it harder for an offense to try and run the ball. He is a big part of their defense, but as long as we take care of our business, we can hopefully get them out of their schemes."
Big Kat injury not career threatening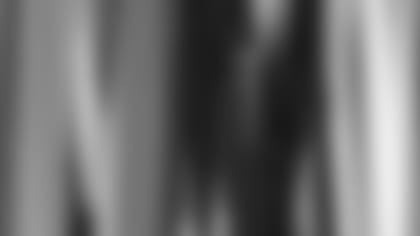 ]()
            Belichick said the back injury to Andy Katzenmoyer was not a bulging disc, as had been reported. While the injury is serious enough to end the linebacker's season early, Belichick expects the second-year player to be ready for the 2001 season.  

"He's going to be okay. It's just a question of how they are going to handle it," Belichick said. "I don't think it's anything out of the ordinary where it is career threatening. I don't want to characterize it as anything like that, because that's not my understanding of the situation."
Special honor for Whigham
Safety Larry Whigham was honored by Pearl River Community College in Poplarville, Mississippi on Oct. 28. He was inducted into the school's Hall of Fame during its homecoming weekend.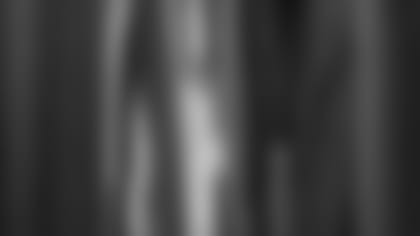 ]()
            Whigham played safety for Pearl River in 1991 and recorded five interceptions as he helped the team to a 6-4 record in his only season. He was with the team in 1990, but he suffered a broken collarbone in the first scrimmage of fall practice that year.  

Whigham was inducted along with former player and coach Harvey Seligman and tight end Tommy Walters. The trio is now among 41 members of the Pearl River Hall of Fame.
"I was inducted into the Junior College Hall of Fame with two other guys who were older players. I think I was the youngest person ever to be inducted. So that was a great honor," Whigham said. "I was really appreciative to even be considered with some of the greatest players who ever played at the junior college."
Whigham attended a luncheon ceremony and had a chance to speak to the team prior to the homecoming game. It was an emotional time for Whigham, as the Wildcats Head Coach Keith Daniels had died on Oct. 4 due to a brain hemorrhage. Interim coach Mike Humphries was the defensive backs coach when Whigham attended the school.
"I had a chance to speak to the team, and they did real well and won the game. They just went through the tragedy of having their head coach die just a couple weeks ago," Whigham said of the Wildcat players, who defeated Northeast 54-21 to help celebrate Whigham's day. "It was real big for them to come out and get a win."
Humphries, who has been an assistant at the school for 12 seasons, praised Whigham's work ethic.
"He was pretty intelligent on the field. He had good football sense. One main thing about him was his work ethic. He went out to the practice field everyday," Humphries said in a press release. "When he was at Pearl River, you never thought he would be one of those kids you would see play on Sundays. It just goes to show what a little hard work can do for you."
Redmond added to injury list
Rookie running back J.R. Redmond was added to the Patriots injury list late Thursday. He is listed as probable with a foot injury.
New England also has four players listed as questionable for Sunday's game. They are: nose tackle Chad Eaton (knee), defensive end Willie McGinest (back), defensive lineman Brandon Mitchell (leg) and wide receiver Dane Looker (leg).
For Buffalo, defensive end Phil Hansen (knee) is out, quarterback Rob Johnson (shoulder) is questionable and linebacker Corey Moore (ankle) is probable… Should Drew Bledsoe score the third touchdown of his career this weekend, it will tie a team record set by Steve Grogan for consecutive games with a rushing touchdown by a quarterback… New England's 41 victories against the Bills are its highest total against any team in the league.