The Patriots returned to the practice field in full gear Tuesday for the first time in several days to begin preparation for Sunday's game with the New York Jets.
After getting time off so everyone could deal with the nation's recent tragedies, players returned for some light work Monday. The team is just getting back to full speed, starting work specific to the Jets Tuesday.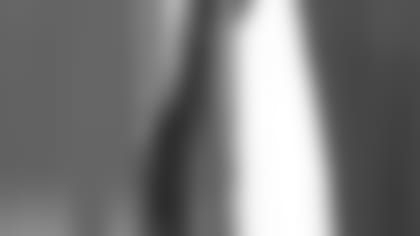 ]()
            "I can't say that having the extra week is helping the team as far as preparing for the game, but it's nice to be thinking about football," wide receiver Troy Brown said. "This is a division game for us, and both of the teams are 0-1. Neither team wants to drop to 0-2. It's our first game since the tragedy happened, so there are going to be mixed emotions. It's an important game, but our hearts are still with those people involved."  

From a physical standpoint, the time off helped New England. The entire roster was expected to suit up for practice, including linebacker Ted Johnson, defensive lineman Richard Seymour and tackle Matt Light, each of whom either missed the opener with injury or was hurt during the game.
"Injury-wise, based on yesterday everybody has a chance to go out there and see what they can do," Head Coach Bill Belichick said. "I'm not sure whether everybody will be full strength or not, (but) we've made a lot of progress over the last few days as far as getting over some bumps and bruises."
Still, the mental hurdles remain. Though the team was ready to resume some form of football routine, thoughts of the week's events were still prevalent. Stepping on the field this weekend will evoke more feelings and emotions than usual.
"I'm sure by Sunday I'll have my head to the point where I will feel pretty comfortable," Brown said. "All the different sports are stepping up security around the league. They will be doing a good job of making it safe for people to come out and watch.
"It'll probably never be normal again. Just knowing that you have those images in your mind of planes flying into buildings with people in it, those images are so real. That is just something you can never get out of your mind. What you see this week will probably be as close as you get to normal, at least for a while."
With the team starting to beef up its workload, stadium security is stepping up the measures it will take to provide safety on game day. There will be more uniformed officers at the stadium entrances and in the parking lots, making the security more visible than usual. Security will screen every person entering the stadium, and there also will be more search dogs on hand.
The list of items not allowed into the stadium will have a few additions as well. No bags, other than handheld purses, will be permitted. Stadium workers will not be responsible for items at the gate either.
"Security will be not far off from the usual numbers, but it will be more prominent," said Director of Security and Front of House Operations Mark Briggs. "The design of action for this week is not to frighten people, but to give people a level of comfort. This stadium is a safe stadium."
With the game beginning at 4 p.m., the parking lots will open at noon, and the stadium gates at 2 p.m. Tailgating will still be allowed as usual.
"We are a point of entertainment," Briggs said. "While taking the security and what happened with the utmost seriousness, we are still a venue of entertainment, and we have to keep that in mind for the 60,000 people coming in here this weekend."
With the increase in security measures and the added congestion caused by road construction at the stadium, Briggs advised fans to have patience and show up at the stadium gates as early as possible to help all get to their seats by kickoff.
"It will be a slower process than what people are used to in the past, but it is a necessary process."
League decides on 16-game slate
The NFL has decided to maintain a full regular-season slate of 16 games, moving the games scheduled for last weekend to the weekend of January 5-7.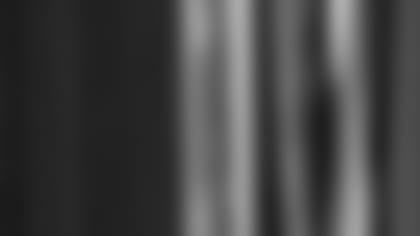 ]()
            "We believe that a full 16-game regular-season schedule is vital to our fans and the integrity of our season," said NFL Commissioner Paul Tagliabue in a statement.  "Each team needs to be guaranteed the same number of home and away games plus an equal number of divisional games.  The NFL Competition Committee was unanimous on that point."  

Despite the decision to play the Week Two schedule the weekend originally set for the Wild Card round of the playoffs, the postseason may not be altered. The league is still trying to work out a way of keeping the format of six division winners and six wild cards in the postseason.
"Several options have been presented to us in recent days that would help us accomplish that," Tagliabue said. "We will review them and make a decision shortly. If we cannot resolve our entire postseason lineup in a satisfactory fashion, we then will go to a system of six division winners and two Wild Card teams for this one season only.