1970 - 1979
In a 27-23 victory over the Minnesota Vikings to close out the 1979 regular season, WR's Harold Jackson and Stanley Morgan became the first and second players in Patriots' history to surpass the 1,000-yard receiving single-season mark. Jackson finished the 1979 campaign with 1,013 yards and Morgan totaled 1,002.
Jeanne Sullivan McKeigue is elected as member of the club's Board of Directors.
Former Patriots wide receiver Darryl Stingley is named Executive Director of Player Personnel.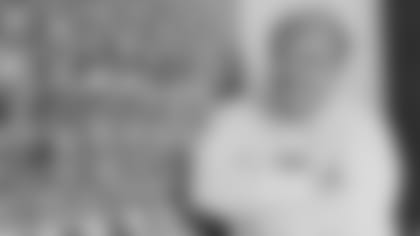 Francis "Bucko" Kilroy's named general manager and former Patriots offensive coordinator Ron Erhardt is named the head coach.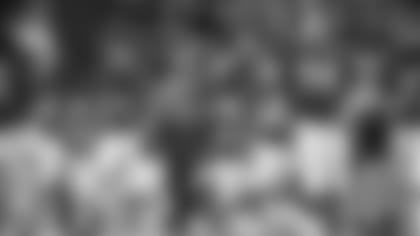 Patriots announce that head coach and general manager Chuck Fairbanks has been released from his contract to assume duties as head football coach at the University of Colorado.
Patriots lose 31-14 to Houston in first playoff game ever played in Foxboro.
Patriots clinch their first outright divisional championship in the club's history with a last minute 26-24 victory over Buffalo at home.
Mrs. William H. (Mary M.) Sullivan, Jr. elected to the Patriots board of directors.
Work completed on installation of new surface (Super Turf) in Schaefer Stadium.
Lost AFC wild card playoff game to the eventual Super Bowl Champion Oakland Raiders, 24-21, in the final 10 seconds of play.
Non-voting stockholders approve offer of $15 per share made by Billy Sullivan to purchase all non-voting stock.
Patriots defeat New Orleans 27-6 at Foxboro to qualify for their first NFL playoff appearance and their first playoff appearance since the 1963 AFL Championship game.
Patriots open their training camp for the first time at Bryant College in Smithfield, R.I. after spending the summers of 1969-75 at UMass/Amherst.
President William H. Sullivan, Jr. became the first majority owner in club history when he purchased additional voting stock to give him 88 percent of the franchise's voting stock.
Chuck Fairbanks is named head coach and general manager.
The Patriots solidify their franchise for years to come when they selected John Hannah (4th overall), RB Sam Cunningham (11th) and WR Darryl Stingley (19th) in the first round of the 1973 draft.
Made financial history by paying first cash dividend of 15 cents per share.
The Patriots make their debut at Schaefer Stadium in Foxboro. Gino Cappelletti kicked a 36-yard FG for the first points scored in the stadium as the Patriots topped the N.Y. Giants 20-14 before 60,423 fans.
The Boston Patriots are renamed the New England Patriots.
John Mazur replaces Clive Rush as head coach.
Official ground-breaking ceremonies begin for the construction of the Patriots' new stadium in Foxboro, Mass. The stadium opened nearly one year later.
Foxboro, Mass. selected as the new playing site for the Patriots.
The American and National Football League's announced their merger, forming a common league with 26 teams, 13 in the American Football Conference and 13 in the National Football Conference.