YOUTH FOOTBALL

The Kraft family and the New England Patriots Foundation have a longstanding commitment to promoting and supporting youth football programs. Throughout the year, the foundation is actively involved in coordinating and hosting a variety of programs that are designed to teach the fundamentals of football while encouraging children to live healthy lifestyles. Through these efforts, the Kraft family and the foundation continue to advocate for opportunities for youth across New England to play the game of football.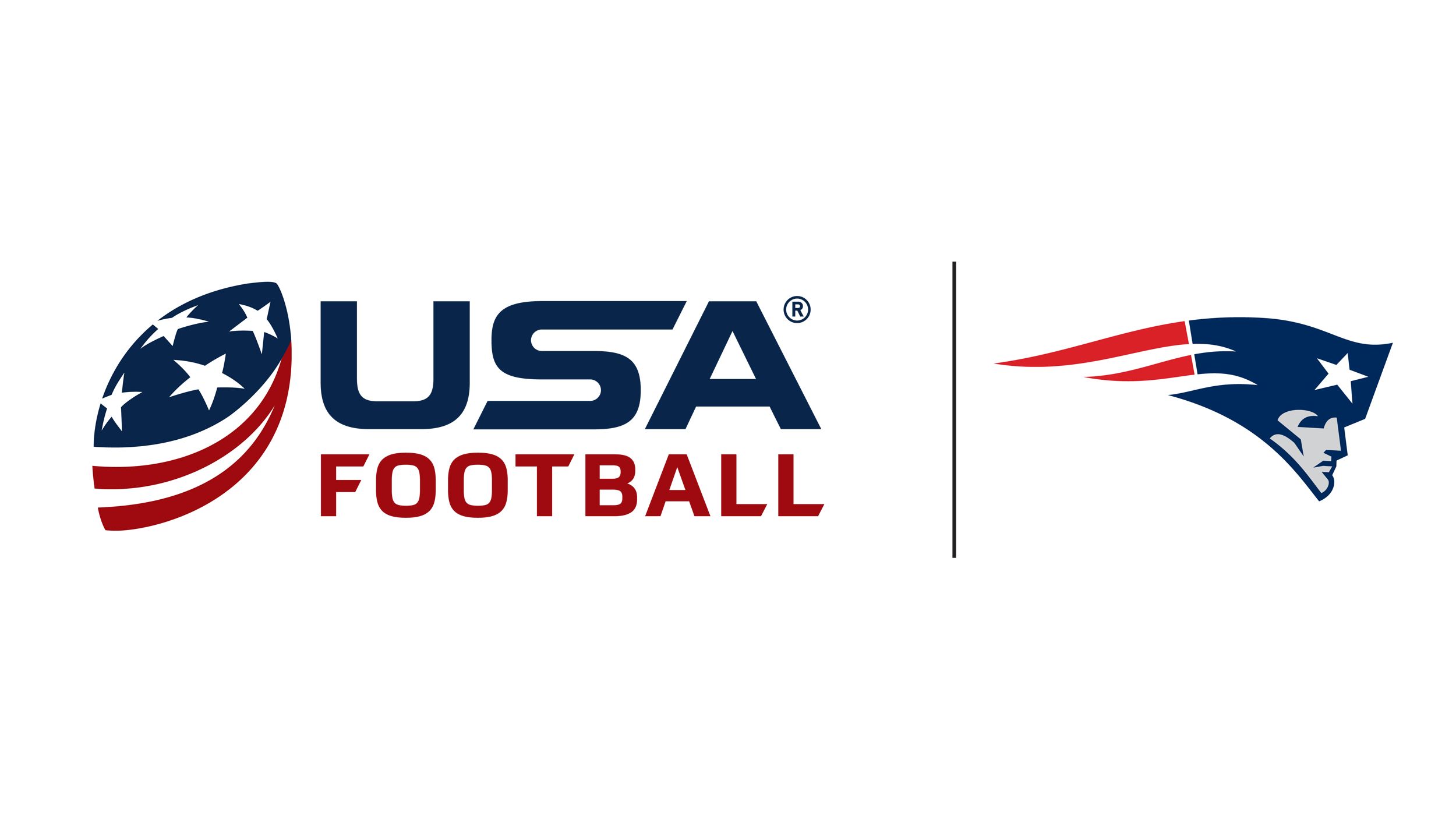 USA FOOTBALL
USA Football is the national governing body of youth and amateur football. An independent non-profit based in Indianapolis, USA Football, which hosts more than 100 training events annually, offers education programs for coaches and game officials as well as skill development for young players and resources for youth league administrators. The organization awards more than $1,000,000 in equipment grants to youth leagues and high schools each year based on merit and need along with additional resources. USA Football is the official youth football development partner of the NFL, the NFL Players Association and all 32 NFL teams.
USA Football Month
The New England Patriots, the NFL & NFLPA recognize August as "USA Football Month" as America gets back to football. The New England Patriots with USA Football, invite youth football development programs to view preseason games and to participate in youth football scrimmages at Gillette stadium. During this month, the Patriots participate in numerous youth football initiatives including scrimmages during preseason games, hosting thousands of youth football fans and more.
HIGH SCHOOL COACH OF THE WEEK
The NFL High School Football Coach of the Week program honors high school football coaches and their teams each week throughout the season. The program is designed to recognize high school coaches who, through their hard work and dedication to young people, create successful football teams and players both on and off the field. Each week during the high school football season, Pro Football, College Football and Patriots Hall of Famer Andre Tippett makes a special visit to one high school to congratulate the coach and team on their award. Each school receives a grant to help maintain and support their football programs.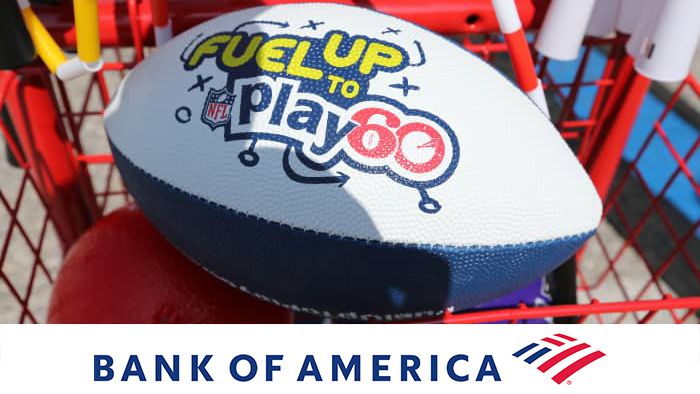 NFL PLAY 60
The Mission: To make the next generation of youth the most active and healthy.
In partnership with Bank of America and the New England Dairy Council, the New England Patriots are committed to promoting youth health and wellness through a national campaign called PLAY 60.
Designed to tackle childhood obesity, NFL PLAY 60 brings together the NFL's long-standing commitment to health and fitness with an impressive roster of partner organizations. In addition to national outreach and online programs, NFL PLAY 60 is implemented at the grassroots level through NFL's in-school, after-school and team-based programs. The NFL PLAY 60 initiative is prominent during the NFL's key calendar events, including Super Bowl, Pro Bowl, Draft, Kickoff and Thanksgiving and is supported by many NFL players and coaches year round.
The Kraft family and the New England Patriots Foundation are dedicated to promoting the importance of exercising for at least 60 minutes a day. Current and former Patriots players, Patriots cheerleaders and mascot, Pat Patriot, make dozens of appearances in the community each year to help promote the PLAY 60 message and encourage children to stay active.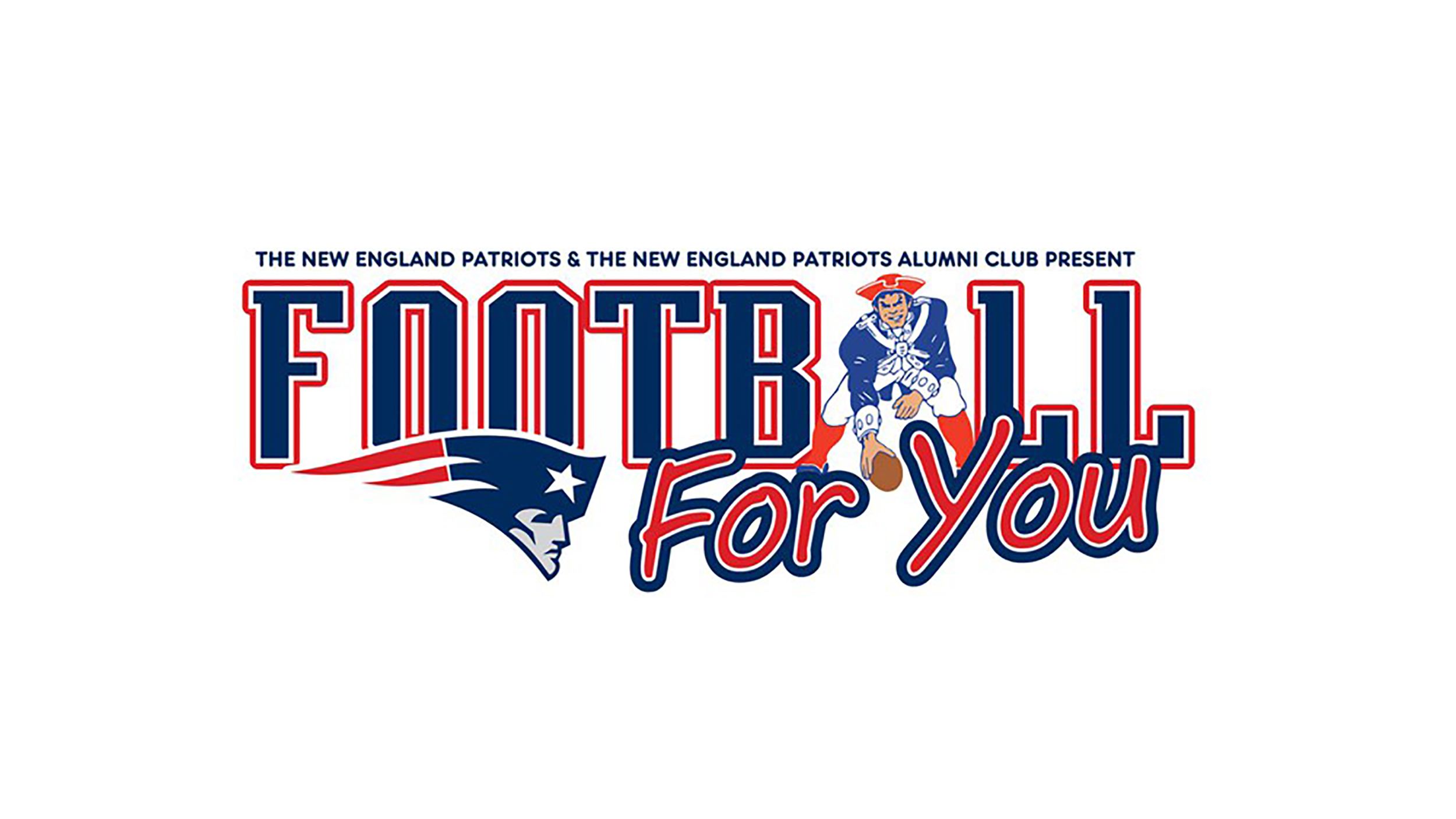 FOOTBALL FOR YOU
Football for You is a free one-day non-contact football clinic presented by the New England Patriots Foundation and the New England Patriots Alumni Club to encourage and excite the youth of our cities to participate in the game at which these players excelled. The clinic features former New England Patriots players serving as the instructors for the clinic, leading the participants through the fundamentals of offensive and defensive techniques and skills. The clinic is open to all children ages 10 –14 to both experienced players or those just thinking about trying football for the first time.
CLEAT DONATION PROGRAM
The New England Patriots Charitable Foundation provides new or gently used football cleats to youth and high school students athletes throughout New England.  Student athletes from low and moderate income families requests will be considered. New and gently used football cleats are available in large sizes only.
Who Can Request
High School Athletic Directors, Head Football Coaches, Youth Football League Presidents and Youth Football Coaches may request cleats for players in need in their respective programs.  Requests will also be accepted from individual student athletes. Football cleats must be picked up from Gillette Stadium by the coach or student athlete at a mutually agreed upon date and time.  A waiver must be signed by the parent or guardian of each student athlete receiving a pair of cleats.  One pair per athlete only.
Available sizes
New and gently used football cleats are available in sizes 13 -18.  An extremely limited selection of gently used cleats may be available in sizes 11 and 12.