The 2023 NFL regular season is finally upon us and the Patriots will kick things off on Sunday at 4:25 when they welcome the defending NFC Champion Philadelphia Eagles. It's a daunting first test for New England, but just the first of many over the course of a challenging season schedule that will include back-to-back divisional games in Weeks 2 and 3.
The Eagles fell just short of securing their second title in six seasons earlier this year in Super Bowl 57, losing to the Kansas City Chiefs in a last-second thriller, but Philly remains one of the league's championship favorites as they enter the 2023 season.
MVP candidate Jalen Hurts leads the way as a potent dual-threat behind an experienced offensive line that is among the league's best, complemented by a dangerous duo of receivers and a productive tight end. Their defensive line is among the league's most disruptive, coming off a 2022 season where they recorded 70 sacks, then adding rookie Jalen Carter ninth-overall this spring, the best defensive lineman in this year's draft.
The Eagles are stacked and looking to take that one final step that they were one quarter away from last season, while the Patriots are looking to re-enter the contender conversation and can make a statement by knocking off one of the current league favorites.
Here are the ten things to watch.
Can Pats O-line come together?
The Patriots offensive line is their biggest question mark heading into the regular season after a summer that was marred with injuries that forced the team to make two trade acquisitions in the final week of the preseason. Riley Reiff landed on IR this week, complicating but also clarifying the situation. The good news is that there are emerging signs of health, and it doesn't seem unreasonable to believe the team could have their starting guards, Cole Strange and Mike Onwenu, in their usual starting spots for the first time since the end of 2022. That leaves the right tackle spot, where Calvin Anderson could be the favorite to start. Anderson missed almost all of the summer due to an illness after being a full participant this spring. He spent the spring at left tackle but has experience on the right side, certainly more experience than rookie Sidy Sow, or the two new arrivals Tyrone Wheatley, Jr. and Vederian Lowe.
Having healthy personnel is one thing, but stopping Philly's vaunted front is something else. The Eagles' 70 sacks last season say it all, and despite losing Javon Hargrave to San Francisco, they'll welcome Georgia rookies Jalen Carter and Nolan Smith to help replace his 11 sacks. Handling the lethal combination of speed and power will be the biggest key for an offensive line that will be playing their first time together as a starting five.
Renewed BOB Attack
If the Patriots can combine scheme and protection to get their renewed offense in gear, we'll get a sense of what Bill O'Brien has been cooking up all offseason. Based on training camp, joint practices and preseason games, it seems clear O'Brien has leaned into what he learned in the college game and has installed a modern offense ripe with RPOs, motion and a wide variety of ways to deploy his veteran personnel. For as much respect as Phily's defense deserves, they're heading into this game not knowing what exactly they're in for from the Patriots offense.
While New England may lack an AJ Brown at receiver, there is still a lot to consider. How much will the Pats lean into Rhamondre Stevenson and Ezekiel Elliott? How will they play with their three tight ends? Will they press the pace like O'Brien famously did in 2011 with a no-huddle attack? There are actually quite a bit of different pieces for O'Brien to experiment with, including rookies Pop Douglas and Kayshon Boutte, who could both see action.
Ultimately it will boil down to Mac Jones and how well he can get the offense in the right play, the right protection and then execute the play at a high level, getting the ball out to his weapons and letting them do the work.
"[The Eagles] have a lot of really good players and a really good scheme," said Bill O'Brien this week. "We're going to have to be very detailed in our approach, and I think it starts on the practice field... so hopefully we can string together some really good practices and be ready to go on Sunday."
Containing Hurts
Where to start with Jalen Hurts is a question NFL defenses will be asking themselves a lot this year. The Patriots' veteran unit is the first one to get a crack at Hurts and his dual-threat ability to move the ball down the field. The Xs and Os debate rages as to how best to defend him. Play zone so he can't burn you on the ground! Play man or Brown and DeVonta Smith will eat you alive! There's no single easy answer. The Patriots will have to spin the dial, something they very much are comfortable with, but more importantly their defensive front will have to win the line of scrimmage and disrupt Hurts consistently from start to finish.
There isn't an airtight scheme to shut down this offense, it has to be done with effort and physicality, with upfield penetrators like Christian Barmore and Daniel Ekuale having the potential to be key contributors.
"They're a tough team to defend," Steve Belichick shared this week. "They have weapons all over the field. They do a really good job of attacking the whole field. Whether outside on the sideline, vertical shots down the field, whether there are outside throws or inside throws, they've got a lot of good players and I think the scheme suits those guys well, starting with the quarterback, but all the skill players too. They make you defend a lot of space."
"My experience has been that when you've had success on offense, you have to be ready for the unexpected," Sirianni said. "You have to be ready for things that they didn't put on tape. And so, what you're trying to do in walkthroughs specifically is recreate that as much as you can. Hey, what stops this play? Well, this can stop it, this can stop it, this can stop it, whatever it is.
"And you try to say, all right, this is in their scheme. Show them that. But then you're also trying to pick and choose, well, they could do this. They didn't show them that on tape, but they could do it. That's been my experience when we've been successful on offense is that you have to expect unexpecteds."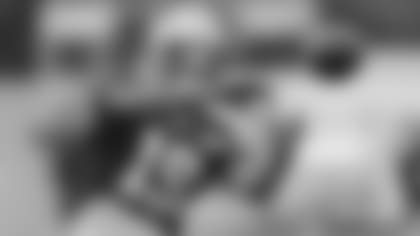 Rookies Debut
The start of the season means the debuts of the rookie players and the Patriots should once again have a number of rookies stepping right in. Let's start with the defense, where Christian Gonzalez has been a fixture at outside corner and should remain in that spot for Week 1. Keion White should get a fair share of rotational snaps as well, with a chance to show how well he shows up in real game action. The small glimpse of White in preseason against the Texans still lingers as one of the highlights of the summer. Marte Mapu's potential contributions are harder to pin down and could be one of the real surprises of the game if Mapu's has already carved out a role among a loaded safety group. Certainly, Hurts' mobility is something that Mapu could be useful against.
Offensively, Atonio Mafi should be a lock for some action at guard, even if Strange and Onwenu are back. Neither played in the preseason and are unlikely to be ready to go wire-to-wire. Pop Douglas should have a role as well as a fourth receiver in certain packages, though Boutte could factor in as well.
More on the rookie specialists below...
Dynamic Receiving Duo
AJ Brown and DeVonta Smith combined for 180 catches, 2,692 yards and 18 touchdowns last season, as they devastated the league in their first year together. There's no reason to think they won't be equally dangerous this season but the Patriots traditionally have one of the best secondaries in the league. Gonzalez and Jonathan Jones should be tasked with matching up against the dangerous duo, a difficult opening task for New England's rookie first-rounder. However, this is why the team needed Gonzalez as a corner with size and athleticism to take on the super athletic wide receivers that litter the league now.
Jack Jones should also be rotationally involved, with Myles Bryant and Marcus Jones battling it out for slot snaps. Shaun Wade's size could also come into play. But Philly's dynamic with two stud receivers and tight end Dallas Goedert is probably best handled with two outside corners and a rotating mix of safeties.The Patriots have a number of different options in the secondary to spin the dial with. However, the biggest concern might be on the back end, where Devin McCourty's absence could tempt opposing offenses to take some deep shots to test New England's downfield coverage and communication.
Tight End Big Spots
A primary beneficiary of the scary outside receiving threats is tight end Dallas Goedert, who had 55 catches last season despite only playing 12 games. That was the third-best receiving total for the Eagles, as Goedert provides a reliable option in the middle of the field for Hurts. The Patriots have a lot of different ways to deal with Goedert, starting with their safety group that figures to have Jalen Mills as one of their primary cover players this year against tight ends, but Kyle Dugger, Adrian Phillips and Jabrill Peppers could all factor into the coverage as well, and perhaps even Mapu as mentioned above.
For an offense that provides so many issues, Geodert could be the frustrating last option who keeps the chains moving. Keep Hurts and the running game contained, cover Brown and Smith, and you still have to think about the big tight end that can outmuscle a lot of players for the ball.
Veteran Trench Battle
If there's one thing that just stands out overall about this game it's the vets in the trenches. A few of these same faces fought against each other in Super Bowl 52 on both sides of the ball and that speaks for the kind of tough teams both New England and Philadelphia are fielding. Both teams possess smart, experienced centers in David Andrews and Jason Kelce, who will play major roles in getting the offense into the right protections, while defensively, veterans Davon Godchaux and Fletcher Cox are key pieces in the middle of the defensive lines.
The Patriots have more questions heading into the game, as previously discussed, but Philly will feature a new face as well in guard Cam Juergens, a 2022 second-round pick, who projects as their new starting right guard.
"They're very good up front," said Bill Belichick this week. "They have an excellent offensive line. They're big; they're physical."
Judon-Uche attack?
While the Eagles had four pass rushers last year with 10 sacks or more, the Patriots had a dangerous duo of their own in Matthew Judon and Josh Uche, who combined for 27 sacks in 2022. The Eagles feature two of the best tackles in the game, Lane Johnson and Jordan Mailata, who pose a formidable challenge for New England's edge rushers.
Will Judon and Uche have the green light to attack Hurts in the pocket? Or will the Patriots game plan require more of a "mush rush" to contain the quarterback and force him to make throws from the pocket? Hurts is pretty adept at everything so there are no easy answers. Perhaps the best one is to unleash the team's interior rushers like Christian Barmore, Daniel Ekuale and maybe Keion White to disrupt the RPO game and not allow Hurts to find any degree of comfort whenever he drops back.
Untested Kickers
The Patriots will be the first team since the 2000 Raiders to go with a rookie kicker and a rookie punter to start the season. Both Chad Ryland and Bryce Baringer certainly have NFL leg power. Both consistently crushed the ball to help them win their jobs over the vets they were competing with this summer. Consistency will be the issue to watch, as both also had their moments of inaccuracy and bad kicks. Luckily those moments were contained and never lingered but entering a game where every kick could change the course of the game, inconsistency could be a game wrecker at the wrong moment.
Of course, the bigger thing will just be the pressure of the NFL. Both Ryland and Baringer will have to establish themselves and see what kind of situations they're thrust into. Stephen Gostkowski escaped the pressure of a game-winning kick until the playoffs of his rookie year. Hopefully, this year's rookie duo gets a similar break.
"We've had a rookie punter in the past since I've been here, but I think for us it's no different than any other position," said special teams coordinator Cam Achord this week. "You want to bring them along each day and each experience is a learning experience. You don't want to overload them and put too much on their plate... Every day as long as you can improve and get better, and going through the mechanics, you got to take advantage of every rep, every opportunity, so by the time the middle seasons here you're no longer a rookie in terms of mindset and reps you've had."
Coaching Matchup
Nick Sirianni has earned his well-deserved status as one of the best up-and-coming coaches in the league after leading his team to a conference championship last season. Now, he'll face one of the best to ever do it in Bill Belichick, a coach whom Sirianni expressed his respect for this week.
"Obviously just honored to be able to coach against him on Sunday. Just have the utmost respect for him and everything that he's done for this game and in this game," Sirianni said. "I've always been fascinated about Coach Belichick and his style of coaching and why he's been so successful. Guys that I've learned – I think about (Giants Head Coach) Brian Daboll and the elevation that my coaching career took after being around him. I know Coach Daboll always talked about where he learned; it was from Coach Belichick.
"Just have so much respect for him and always fascinated by everything that he does. A ton of success year after year after year. And so, of course, I've studied him and different things with his success."
The Eagles provide a number of challenges for Belichick this week, as a stacked team on both sides of the ball with a difficult scheme to plan for. The Patriots coach will need to come up with some fresh new ideas to throw at Sirianni to slow down his attack as well as move the ball themselves.
DISCLAIMER: The views and thoughts expressed in this article are those of the writer and don't necessarily reflect those of the organization. Read Full Disclaimer