The Patriots return to the friendly confines of Gillette Stadium this weekend after dropping a lopsided loss to the Dallas Cowboys that sent them to a 1-3 start to begin the 2023 season. This weekend they'll face a talented New Orleans Saints team that started their season off with victories over the Titans and Panthers but dropped their last two contests to the Packers and Buccaneers. Like the Patriots, the Saints feature a potent defense that ranks ninth in both points allowed and defensive DVOA and 10th in EPA, but an offense that is struggling to put points on the board.
Even with respected weaponry like Michael Thomas, Chris Olave and Alvin Kamara, who just returned from suspension for his first game last weekend, the Saints come in at 25th in points, 22nd in DVOA and 22nd in EPA. Derek Carr fought through a shoulder injury to start against the Bucs last week but threw for just 127 yards on 37 attempts.
Those numbers should give New England a reason to believe they can bounce back from the 35-point drubbing at the hands of the Cowboys and get their season back on track with a much-needed victory.
Here are 10 things to watch as the Patriots try to get back on the winning track.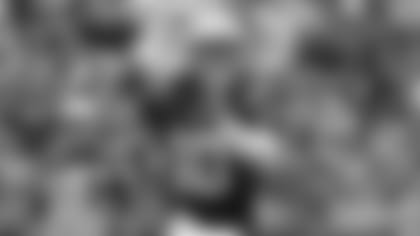 Mac Bounceback
There's no way to sugarcoat it, last week's loss to the Cowboys was arguably the worst performance of Mac Jones' career. The only games with lower passer ratings were the 2021 wind game in Buffalo in which he attempted just six passes and a brief appearance last year against the Bears after returning from injury. Mac had three turnovers and was pulled in the third quarter and now, he'll look to bounce back against a tough Saints defense that held him to the 5th-lowest passer rating of his career in 2021, one of three career three-interception games for the third-year QB.
"They came in and put it to us for sure," said Hunter Henry of the 2021 matchup. "I know that they'll be ready to go."
Mac's better than what he showed in Dallas, as his feel and timing in the pocket fell apart over the course of the contest and things snowballed on him. He'll need help against New Orleans that includes better protection and a functional run game, two things that abandoned him in Dallas, and frankly for most of the season. There's still a long way to go this season, but it feels like this could be a defining game for Mac if he's able to get back on track and help deliver a critically needed win.
"I think the biggest thing for me is take care of the football, go through my reads," said Mac this week. "You know, what's the play? What's the intention of the play? That's all I can do as the quarterback, and I feel like the guys are doing a good job. So, I just have to get the ball out to them and let them make plays."
Signs of a Run Game?
The Patriots ground attack hasn't been able to get much going this season. They're 28th in yards per attempt and 24th in yards, breaking 100 rushing yards in a game only against the Jets. Everything is connected on offense and the offensive line and running backs go hand in hand and the O-line just hasn't been able to get out to their downfield blocks to produce explosive running plays. Often runners are being met in the backfield before they can even find a potential hole. It's hard to see the offense getting on track without producing important yards on the ground. Rhamondre Stevenson remains one of their most talented offensive players, but he's off to the least productive start of his career averaging 2.7 yards per attempt.
Unlocking Stevenson as well as Ezekiel Elliott is a priority, but this is a solid Saints run defense that has allowed just one rushing touchdown and the 11th-least rushing yards. However, they're coming off their least productive game against the rush this season, allowing 114 yards. That's nothing to get too excited about though, illustrating the challenges that the Saints will provide against a Patriots offense that is desperate for ground production.
Protection matters
Sticking with the offensive theme, the offensive line has to improve their pass protection and really, that might hold the key to getting the whole offense on track. As much as Mac brought some of the bad plays upon himself, the line has struggled to find consistency this season. Few would argue when Mac has time he usually produces successful plays. He can make some of those by getting the ball out quickly, like he did for much of the first three games but if the team is to find an explosive passing element, time in a clean pocket will be of the essence.
Will the team continue to stick with Vederian Lowe at right tackle? He's allowed 17 pressures in two games, an astronomical number even considering the talented players he was facing. Riley Reiff is eligible to return, while Calvin Anderson and Sidy Sow should also garner consideration. But right tackle isn't the only trouble spot as Cole Strange was back on the inactive list last week, putting left guard into the question mark conversation. Atonio Mafi held his own there considering the circumstances but the team needs their 2022 first-rounder back and playing productive football. Perhaps it could also be time to consider a shift to tackle for Michael Onwenu if they want to make some drastic changes. Much of it depends on health, but one way or another the line needs to have a plan for Cameron Jordan and friends.
"Jordan is one of the players I have the most respect for in the league," said Bill Belichick this week. "He's been a great player for a long time, very durable, whatever it was – 177 straight games he played. This guy shows up every week and plays well, run, pass, situational football, really smart player. This guy's a great player."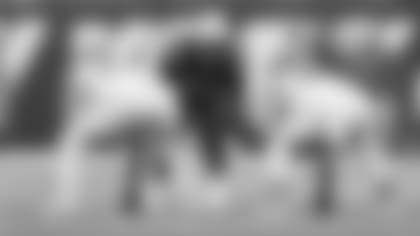 Injury adjustments on D
The Patriots traded for J.C. Jackson this week, bringing a much-needed reinforcement to the cornerback position but Jackson is unlikely to be the only tweak to the defense this week. Matthew Judon was a major loss along with Christian Gonzalez, as the team will be looking for players to step up in place of two of their best playmakers through the first four weeks. Keion White is one candidate for increased playing time as Jerod Mayo pointed out this week.
"[Keion]'s going to play more," Mayo said. "He's going to play more simply said and we really need him to show up." White's potential uptick in a playing time is a reminder that there can still be positives to come out of an injury even as devastating as Judon's. White's shown flashes through four weeks, playing a third of the defensive snaps.
"If a player like [Judon] isn't able to play, there would be multiple players that would take on different responsibilities," said Belichick. "But, Keion's coming along well. He's a smart kid. He's out there every day, works hard. He's improved a lot, still got a long way to go, but he's certainly tracking in the right direction."
Anfernee Jennings has suited up for the last two contests and is another candidate to help offset Judon's loss. Perhaps the return of Trey Flowers could also help in that regard, though Flowers is a different kind of edge player than Judon, and incorporating him into the defense could slightly shift the scheme. Flowers returned from IR this week at practice but the team will have to activate him for him to play.
The injury bug has really hit the defense and offensive line hard this year, now it's the defense's turn to figure out how they'll pull it all together with some new faces as they adjust on the fly.
JC's Back
Gonzalez's injury, on top of those to all the Jones boys, necessitated the Pats to reacquire J.C. Jackson via trade this week. Jackson played four productive seasons in New England and made second-team All-Pro and a Pro Bowl in his final year with the team in 2021. For a team that has just two takeaways through four games, the Patriots could use an influx of Jackson's playmaking ability. He never found his stride in Los Angeles, suffering a patellar tendon tear in 2022 that cost him most of the season.
Now, Jackson returns to the place where he broke into the league and both he and the team have high hopes that he can recapture his dominant play and help the Patriots defense get back on track.
"J.C. is a great player," said Mac on Wednesday. "Obviously, he taught me a lot my rookie year. Just aggressive, there's a lot of corners that play like him, but he's very unique. He's fast, aggressive, he has a very good knack for the ball."
Adjusting the Attack
Perhaps there are some other adjustments to be made that were not necessarily for injury but for lackluster production. DeVante Parker is a lock to retain his sizable role, he should've had a more productive day last week with at least two crossers where Mac couldn't get the ball to him. Parker's contested catch ability is a key piece of the offense that needs to reemerge, but is it time to shift some pieces around him? Should Kayshon Boutte get another look? How can Pop Douglas get more involved? Should they lean more on Mike Gesicki? Kendrick Bourne has had his moments as well, but Bill O'Brien must figure out the right buttons to push. None of the receivers are posting much production and they have to find a way to change that.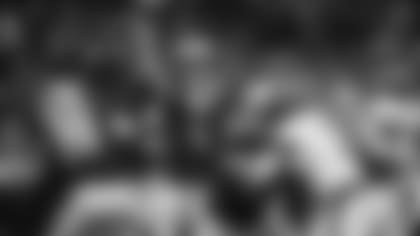 Can Carr go?
Derek Carr powered through a shoulder injury last week but wasn't able to pull out a win for the Saints. He continued to be limited at practice this week, again putting his status in question. However, the Saints have options. Backup Jameis Winston threw two touchdowns in leading the Saints to the fairly easy 28-13 win over the Pats in 2021 and is a capable player who's already won at Gillette. However, Carr has also had recent success against the Pats, orchestrating a win in Vegas last season by throwing three touchdowns but also a pick-six to Kyle Dugger.
Regardless of the quarterback question it comes down to pressure for the Patriots. Who will be their finisher without Judon? The Saints have had offensive line injury issues like the Patriots have, with Andrus Peat entering concussion protocol and Ryan Ramczyk getting some needed rest for a foot injury this week. Both are questionable and any potential absences by the starters would give the Pariots pass rush a boost.
"Carr has been a good addition for them at quarterback, still have [Jameis] Winston and Hill gets his snaps back there as well," said Belichick. "They're good on the deep ball, both Winston and Carr are good deep ball throwers. So, definitely a big point of emphasis this week is not allowing the explosive plays. They've already hit, I don't know, four or five of them, which is definitely a problem. We've got to eliminate those."
Kamara, Thomas & Olave
The x-factors of this game are the Saints three potent weapons that lead the way for their offense. Alvin Kamara has just one game under his belt and is always a threat any way they get the ball into his hands, while Thomas and Olave bring elements of size and speed that round out the Saints attack. The Thomas and Olave duo has produced 45 catches between the two of them as the primary targets, but both have yet to make it into the end zone in 2023.
Not to be forgotten, third receiver Rasheed Shaheed is a speedy wideout who can also stretch the field and make big plays like Olave. He's averaging over 15 yards per catch. On the other end of the spectrum is the versatile and powerful Taysom Hill, who continues to be a matchup-specific piece for the offense. Hill helped orchestrate a final fourth-quarter drive in 2021 that put the Patriots away, scoring the game's final touchdown.
For an injury-ridden defense like the Patriots that will be elevating some new faces to new roles, the Saints have an offense with a lot of potential energy if they can get going.
"They move people around and have multiple personnel groups, multiple formations and just give you a lot to prepare for defensively," said Bill Belichick of the attack.
Secondary issues
The Saints have a good secondary that loves to play man coverage, 5th-most in the NFL according to Next Gen Stats, and that's been a continuing thorn in the side of Patriots receivers who are trying to break free and get open. Marshon Lattimore made his presence felt in the 2021 matchup, kicking off the first play of the third quarter with a pick-six off of Mac Jones. After last week the Patriots don't need that kind of familiarity rearing its head.
Mac Jones comes in at 28th in the NFL in completion percentage and passing yards per attempt against man coverage, and 30th in EPA against man coverage. If the Pats are to get back on the winning track, Mac will have to find ways to better against man coverage. The Saints have five different players with one interception each on the season.
Keep on Kickin'
In a battle between two teams whose offenses have yet to find their strides, field goals will be of major importance this week. Chad Ryland went 1-for-2 against the Cowboys, missing a 52-yarder that joins misses against the Jets of 48 and 57 yards. The Patriots haven't made it easy on Ryland with just one of his attempts coming from inside 30 yards, a 29-yarder against Dallas that he made.
As the weather starts to take a turn for the worse with the onslaught of the fall and winter months, Ryland's kicking duties will get more complicated, but it's clear the team needs every point he can provide at this point in the season.
DISCLAIMER: The views and thoughts expressed in this article are those of the writer and don't necessarily reflect those of the organization. Read Full Disclaimer