This week the Senior Bowl kicks off practices in Mobile, Alabama, culminating in Saturday's game, and the Patriots are sure to have a contingent in attendance as they continue to search for dynamic players to bring to New England.
"At the Senior Bowl, you have NFL coaches, you have NFL-type coverages, NFL-type passing game, both in practice and in the game," said Bill Belichick in 2020 of why the week is so valuable to scouting. "So, you get to see two different looks at it. You get to see the practice look where players are practicing against the NFL team that is coaching them, and then in the game you get to see them play against another NFL style of play, but different from that other coaching staff."
Last year, the Patriots selected three players from the Senior Bowl, safety Joshuah Bledsoe, running back Rhamondre Stevenson and quarterback Mac Jones, who topped our list last year of players to watch. Jones arrived in Mobile shortly after winning the National Championship and showed the kind of NFL smarts and competitiveness that carried over into his first NFL season.
"The usual two talking points with Mac Jones ... it was great to see him up close, and that's his intelligence and his accuracy," said Senior Bowl Executive Director and former Patriots scout Jim Nagy last year. "So you talk about those two things, what's going to make Mac a really good NFL starting quarterback is his ability to process information and take an NFL playbook — which he did in Mobile. That's difficult for a lot of quarterbacks, to come down here and spit out the verbiage, do all the things they need to do.
"But Mac is an old-school gym rat. We caught him a couple nights in the convention center studying tape after midnight, and the important thing is that carried over onto the field. He got on the field, he knew where to go with the ball and, most importantly, he put it where he needed to put it. I think those are the things that are going to make Mac a really good NFL starting quarterback."
The Senior Bowl gives prospects the chance to work with an NFL staff, as Jones did last year, working with the Carolina Panthers staff.
"Obviously, that was a good experience, and they have a great staff, and they do a great job, so it was a good experience just to go down there," said Jones during the 2021 season prior to defeating the coaching staff that gave him an early taste of an NFL offense.
Jones is hardly alone as a successful Patriots pick from this annual contest, as they took four players in 2020, including Kyle Dugger and Josh Uche, while also selecting players like Jimmy Garoppolo (2014), Trey Flowers and Shaw Mason (2015), and Jakobi Meyers (2019) in years past.
Here's an initial list of 2022 prospects at positions of need that could fit the bill for the Patriots later this spring.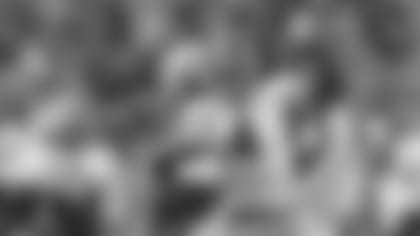 James Cook, RB, Georgia
A versatile threat, Cook could have a future as a gadget receiver as well as a balanced back. He had 603 receiving yards during his career, and just 218 career rushes and an average-per-carry over 6.0, with an impressive 19 touchdowns. With James White and Brandon Bolden both hitting free agency, the need for a long-term receiving back is clear. Cook has the potential to not only fill that role but do several other things for the Patriots offense.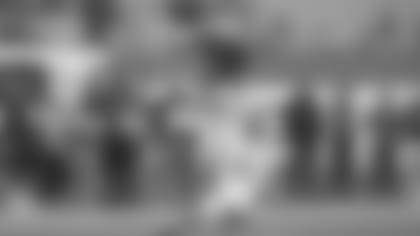 Rachaad White, RB, Arizona State
White is another back to watch who could potentially fill the third-down running back role in New England, as he put up 1,006 rushing yards with 15 touchdowns, complemented by 456 receiving yards in his 2021 season. A former wide receiver, White is elusive in the open field and should turn some heads in Mobile.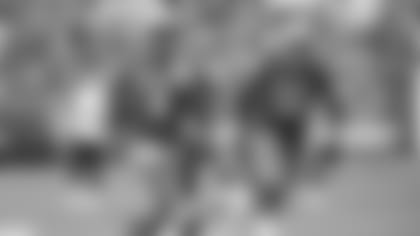 Calvin Austin III, WR, Memphis
Austin fits the explosive slot receiver profile that many are prescribing for the Patriots offense this offseason. Austin's twitch off the line of scrimmage is the kind of quick-open ability that could help transform the attack. His lack of size and long speed might be a concern, but Austin fits the profile of a reliable chain mover.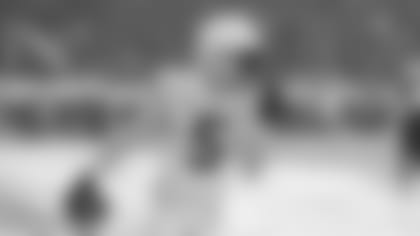 Jahan Dotson, WR, Penn State
Dotson has better size than Austin and is likely to be selected within the first two days of the draft and for good reason, his polished footwork and route-running ability are complemented by strong hands. He's a threat to score every time he touches the ball and is also a willing contributor as a punt returner and in his blocking.
Bernhard Raimann, OL, Central Michigan
Raimann checks a lot of boxes that might sound familiar to Patriots fans. The native Austrian is newer to the game, having started as a tight end before moving to left tackle. He retains that athleticism which goes surprisingly well with mammoth size at 6-7, 305. He's a sort of combination of Sebastian Vollmer and Nate Solder and while he might need a year of development, he has all the tools to be a long-time starter on the edges of the offensive line.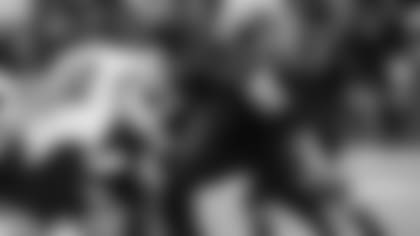 Trevor Penning, OL, Northern Iowa
Penning is even bigger than Raimann at 6-7, 321 but is every bit as athletic with experience at both tackle spots. A tough and competitive player, Penning can do whatever is asked of him and could play in any offensive blocking scheme. He has 33 career starts, as he's well-experienced too.
Travis Jones, DT, UConn
A big interior defensive lineman at 6-4, 333 pounds, Jones has the experience taking on double teams like the Patriots ask their interior players to do. But he also has the strength and determination to push the pocket. He would make an excellent long-term complement to Christian Barmore, providing a boost to the early-down run defense. How he handles the jump in competition this week will be something to watch.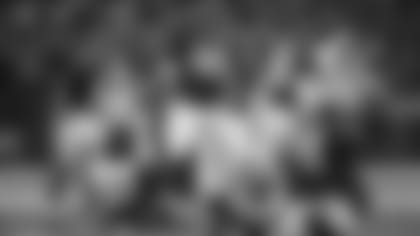 Philadrian Mathis, DT, Alabama
It wouldn't be that surprising to see the Patriots go back to the Alabama well for a defensive tackle after having success with Barmore last season, and the 2021 second-team All-SEC Mathis would make sense. He played up and down the line and offers more versatility than Travis Jones might, also having played at a much higher level. He might not be the most explosive defensive linemen in the class, but he has all the tools that he'd need in New England.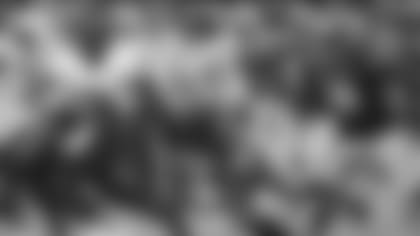 Jermaine Johnson, Edge, Florida State
Johnson has ideal size for a Patriots edge player at 6-5, 262 and is a tough edge-setter who also can win as a pass rusher. But he'll make his earliest impact as a run defender on the edge, something the Patriots require. He played multiple roles at Florida State, from regular defensive end to standing up in a two-point stance, versatility that would also serve him well.
Troy Anderson, LB, Montana State
Called the most versatile player in FCS, Anderson played both ways at Montana State and while his level of competition is a concern, he dominated like you'd hope he would and did it at multiple positions that showcased his impressive athleticism. He stated his college career at running back, set a conference record for rushing yards as the team's quarterback in his second season and then moved to linebacker for his final two years. He's one of those unicorn football players that often seem to catch Bill Belichick's eye and his profile fits the Patriots' needs at linebacker. He's another player to watch against better competition.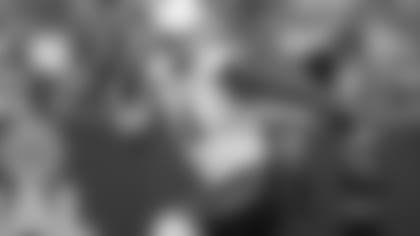 Darrian Beavers, LB, Cincinnati
Beavers looks like the prototypical Patriots hybrid linebacker. He's big, smart, tough and versatile. If the Patriots want to stick with a Hightower-type player, Beavers fits the bill. He anticipates well as an inside linebacker but can shift to the edge and can play on or off the ball. There are some questions how athletic he'll look against NFL competition, something we'll get a glimpse of during his week in Mobile.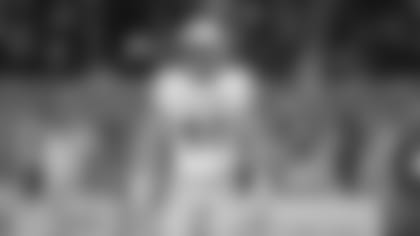 Chad Muma, LB, Wyoming
Muma (6-3, 242) doesn't quite have the same size that Beavers has and fits more of an inside linebacker role than a versatile front seven piece, though he does have some experience playing on the line of scrimmage. It's his reliable tackling and experience playing in space that is most tantalizing for the Patriots defense, as Muma could be a three-down interior player and, as a former safety, he has some plus athleticism.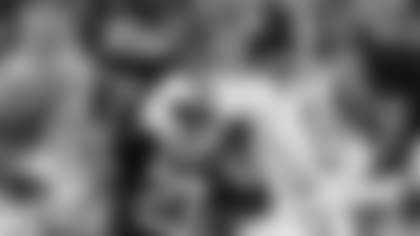 Roger McCreary, CB, Auburn
McCreary isn't one of the elite corners of this class but he might be the best of the second level and fits the versatile profile that the Patriots could badly need should they lose out on free agent J.C. Jackson this spring. His plus ball skills would be welcome additions for a defense that failed to produce enough turnovers in the biggest games of the 2021 season. He has lockdown man coverage potential if he can clean up his technique.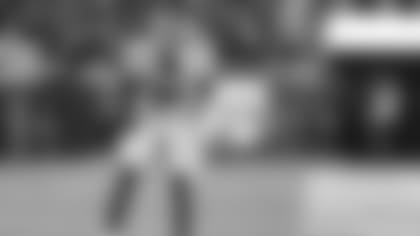 Mario Goodrich, CB, Clemson
Goodrich sees plays develop quickly and is decisive in his play, and while he lacks true man cover skills, he's a tough player against the run and comfortable playing in zone. While he might be more of a developmental corner and not provide any immediate answers for the Patriots, he has some skills that could make him worth a flier.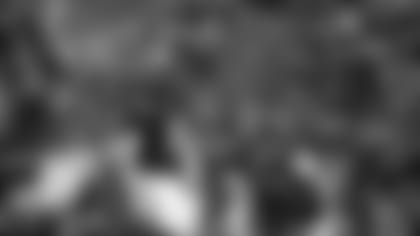 Cam Taylor-Britt, CB, Nebraska
A high school quarterback, Taylor has developed into a well-rounded and promising cornerback. Known best for his instincts in zone coverage, where his downhill physicality can shine, he got his start on special teams and has been praised for his leadership in the Cornhusker program, named a captain in 2021. The Draft Network calls him "a rare enforcer on the perimeter." That sounds like something the Patriots could use in their secondary.