After selecting four prospects who participated in the 2020 Senior Bowl, the Patriots will once again be locked in on the week-long event in Alabama to find contributors as they look to restock their roster with another crop of promising rookies.
Last season, Kyle Dugger, Josh Uche, Anfernee Jennings and Justin Herron were just the latest Senior Bowl participants to be selected by New England. They join a group that includes multiple selections every year over the last decade, with four prospects being on the lighter end of recent history. As many as seven participants have joined the Patriots through both the draft and undrafted free agency, as they did in 2017.
Some of the most notable additions include Jimmy Garoppolo (2014), Jakobi Meyers (2019), Trey Flowers and Shaq Mason (2015). Since 2010, they've drafted four different quarterbacks from the Senior Bowl, including Garoppolo, Jacoby Brissett and Jarrett Stidham. With a light quarterback depth chart, Patriots fans should be heavily focused on the signal callers in Mobile.
"At the Senior Bowl, you have NFL coaches, you have NFL-type coverages, NFL-type passing game, both in practice and in the game," said Bill Belichick this past season of why this week is so valuable. "So, you get to see two different to different looks at it. You get to see the practice look where players are practicing against the NFL team that is coaching them, and then in the game you get to see them play against another NFL style of play, but different from that other coaching staff."
The bigger point is that there are absolutely future Patriots taking part in this week's Senior Bowl and those players will be vital lifeblood as the team reloads this offseason. And given the circumstances of this offseason, with no East-West Shrine Bowl or Scouting Combine, it's an even more important week than usual.
Here are 10 players in Mobile this week to keep an eye on that might have some Patriots potential.
Jones is a hot commodity already on the Patriots' mock draft circuit and for good reason, the pocket passer shows good anticipation and understanding of offensive concepts and would appear to have the tools necessary to fit into New England's complex passing scheme. The fifth-rated quarterback in the class, there's some question about Jones having played with the best offensive weaponry in the nation and whether that's boosted his stock, but at the quarterback position, it's a safe bet he'll be drafted before many teams think he should be regardless. A big week in Mobile, playing with an unfamiliar supporting cast, could do a lot to raise Jones' draft stock. Jones had a standout day at Wednesday's practice, showing impressive accuracy that was a hallmark of his play at Alabama. His stock is already on the rise.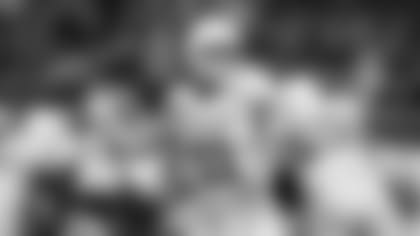 Ehlinger might be lacking the kind of pedigree that Jones has, but he checks all the intangible boxes and that could be enough for the Patriots to take a mid-round flyer. His physicality while carrying the ball stands out, reminding some scouts of Tim Tebow, and while that's a negative when it comes to his pocket passer ability, his smarts and leadership traits would make him a welcome addition to any quarterback room. If Ehlinger can impress throwing the ball from the pocket, he could rise up draft boards.
Jamie Newman, QB, Georgia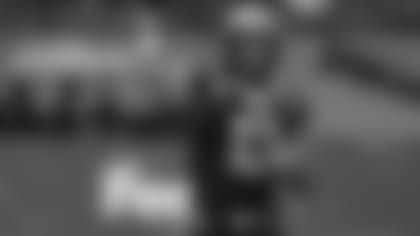 Newman opted out of the 2020 season at Georgia after starting 19 games at Wake Forest, culminating with 26 touchdowns to 11 interceptions in 2019. This will be Newman's first action in over a year and he has a lot to prove. A developmental prospect, he could be a mid-round option for the Patriots if they miss out on the top QBs. He's a dual threat who runs hard, but would not be an immediate answer, though he could have long-term starter potential and that's something the Patriots must consider.
Ifeatu Melifonwu, CB, Syracuse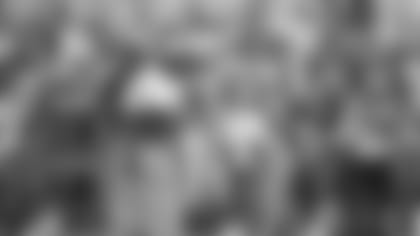 The brother of former Patriot Obi Melifonwu, Ifeatu is a player in the similar mold -- a long (6'3") defensive back who could fill a number of roles. His size would certainly be the kind of asset that the Patriots would like in their defensive backfield. How well he plays man coverage at the Senior Bowl could improve his draft stock immensely. For a matchup defense, Melifonwu's athletic traits could be valuable.
2022 Patriots Mock Draft Tracker
Find out what the top 'experts' are predicting the Patriots will do in the first round of the 2022 NFL Draft.
Marvin Wilson, DL, Florida State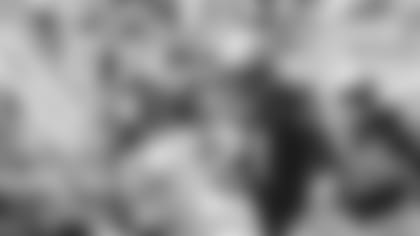 A massive space-eater, Wilson played in varied spots along the Florida State defensive line. His size screams Patriots, but his skillset leaves some questions as to how well he could hold his ground as the Patriots would ask him to do. At the very least he could provide a large penetrating presence from the interior of the line, but his size cannot be ignored when it comes to scheme fit with the Patriots.
Devonta Smith, WR, Alabama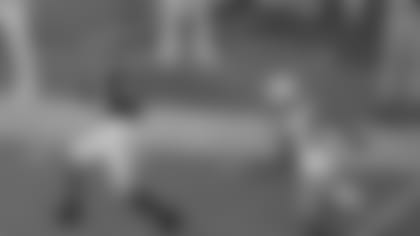 Smith won't take part in Senior Bowl drills or the game, but he made his way to Mobile to get a sense of how NFL teams operate. His mere presence must be something to consider for the Patriots. The explosive receiver was the star of the national championship game and has many Patriot fans hoping he falls to 15th overall. Smith has likely already cemented his place as a Top-10 pick, but there's no question the Patriots could badly use a playmaker like Smith even if he does have a lack of size.
Kadarius Toney, WR, Florida
Toney is also a first-round prospect who has elite explosiveness and could instantly bring an exciting new dynamic to the Patriots offense where he could be deployed from a number of spots. Projected primarily as a slot player, Toney will have a chance to shine in Mobile with the kind of electricity that the Patriots offense could use an injection of. Toney is one of many wide receivers to turn heads at this week's practices. What's clear is that this is yet another loaded receiver class with a number of dynamic options who could improve the Patriots' passing game.
Hunter Long, TE, Boston College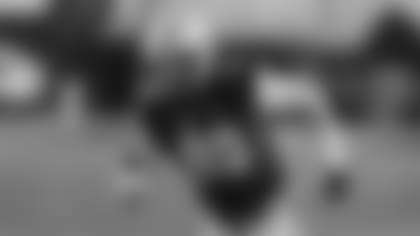 A balanced and savvy local product, Long has good size for an NFL tight end and while he's not going to be topping any of the prospect rankings, he has the tools to compete for a spot in the league. While the Patriots traded up for two tight ends last year, Long could represent another mid-round flyer at the position as they continue to look for production from the spot.
Alex Leatherwood, OL, Alabama
A big and aggressive offensive lineman with four-spot versatility, Leatherwood will likely get a long look at left tackle at the Senior Bowl after playing right tackle at Alabama. He could still project inside as a guard, but his ability to play multiple spots is a Patriots hallmark. With significant needs along the line, Leatherwood is just one of a few tackles the team should consider. Quinn Meinerz is a D-III small school interior prospect who has made a big impression this week as well. With David Andrews and Joe Thuney set for free agency, Meinerz could make a lot of sense, especially due to the versatility he's shown.
Shi Smith, WR, South Carolina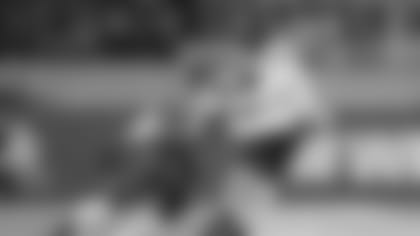 There are plenty of wide receivers to keep an eye on in Mobile, as the Patriots look to retool a passing attack that wasn't good enough in 2020. Smith is the kind of mid-round slot receiver with toughness who can contribute in a number of special ways. Sage Surratt and Nico Collins are two other receivers that could catch the Patriots eye, all have been making plays during practices this week in Mobile. Another player who has stood out is Western Michigan's D'Wayne Eskridge, another explosive small school player who has played on both sides of the ball. There are plenty of intriguing receivers, the toughest question will be who fits the Patriots needs the best.