For the first time since 1982, the NFL Scouting Combine will not take place. Due to Covid-19 protocols, the NFL sent a memo out to the 32 teams stating that the annual event where hundreds of collegiate football players are prodded, tested and interviewed won't be held. That also goes for in-person workouts attended by NFL scouts and personnel people.
Just as the Patriots prepare for the most important draft in two decades, the opportunity to see and meet with the players in person has vanished. Of course, the Patriots aren't alone; all 32 teams are in this same predicament. So how do teams prepare to make million dollar investments in their draft picks while relying on virtual interviews and workouts?
Enter another annual scouting event, the Senior Bowl.
"I don't know how you have a draft if you don't see these players, and if you don't get face-to-face with these players," Executive Director of the Senior Bowl Jim Nagy said.
Nagy and his staff have spent the past several months strategizing a safe way to bring the coaches, scouts, and players together at this year's Senior Bowl in Mobile, Alabama. Covid-19 restrictions have made this a difficult task but Nagy was determined to find a way.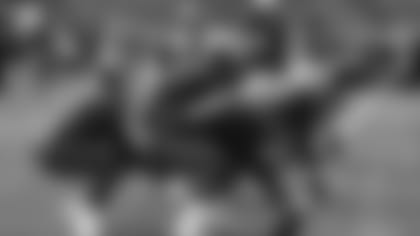 In a normal year, the Senior Bowl is a week of festivities. Events range from concerts to autograph signings and parades. Typically the practice sessions are open to the media, and the stadium is filled with fans on game day. That won't be the case this year, so for Nagy and his staff, this year's iteration of the Senior Bowl is about giving the players an opportunity to showcase their skills while simultaneously giving NFL teams a chance to see the players in person.
"We wanted to create a safe environment where the teams could come down, see the players, and get face to face," Nagy said. "Zooming is great, but I think you get a better feel for a player that you're going to make a million dollar investment on when you sit across from them."
Prior to working for the Senior Bowl, Nagy spent seven years working as a scout for the Patriots before spending time scouting in Kansas City and Seattle. Though technology has allowed us all to adapt to a "new normal" in 2020, according to Nagy, there are certain aspects of scouting that cannot be replicated over Zoom.
"You're not on the field, and from a scouting perspective that changes a lot," Nagy said. "When you're down on the field during pregame, you can really size up a player. You can watch their movement. Being down on the field also allows you to connect with coaches."
2022 Patriots Mock Draft Tracker
Find out what the top 'experts' are predicting the Patriots will do in the first round of the 2022 NFL Draft.
According to Nagy, those sideline interactions with coaches are an underrated part of scouting. This year, scouts were unable to have those passing conversations during campus visits. As a way to help the scouting departments, many colleges set up Zoom calls where their head and assistant coaches were made available to speak with NFL teams. The calls provided some background and insight, but still could not replace the in-person interaction that scouts have during the normal scouting process. Nagy hopes the Senior Bowl serves as a tool to answer the questions that still remain and allow for the teams to actually get to know the players in person.
"I think there was more vanilla information coming out of the scouting process this fall," Nagy said. "That is going to be a challenge for these teams. I know the teams don't feel like they know these players as well as they would in a normal year. It's different when you've got 70 NFL guys on a Zoom call. I think it's human nature to think you're probably not going to be as forthcoming as you would when one individual scout walks into your office and shuts the door to ask you about your player."
"You get the person wrong more than you get the player wrong," Nagy said. "The longer you scout, the more you're around it, figuring out the player and the tape is the easy part. It's really figuring out what is this player going to be with a lot more time on their hands, a lot less structure, and a lot more money."
"Where I think a veteran staff has a leg-up this year is having people calling them back," Nagy said. "Let's say, for instance, you're looking at Alabama running back Najee Harris. The running backs coach in Tuscaloosa isn't going to have time to call back all 32 teams. All 32 might be calling him, but he's not going to have time to call all of them back. Having those relationships and having a veteran staff is going to be huge because you're doing so much over the phone right now and you have to have those relationships where guys will give you a call back."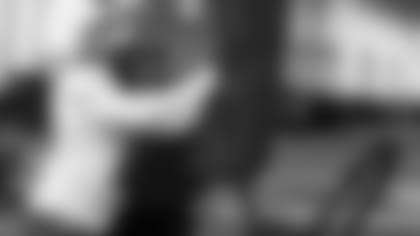 "Kyle is what the Senior Bowl embodies," said Nagy. "Going into the Senior Bowl week last year, Kyle was probably a third or fourth round pick. For him to go 36th overall, it's just another great success story."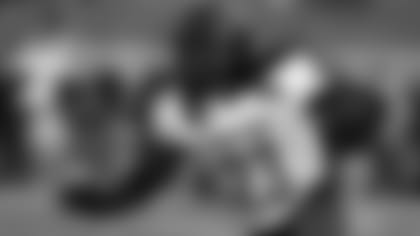 We are still months away from the draft, and if 2020 taught us anything, it's that things can change very quickly. For Nagy and his Senior Bowl staff, they can't wait to get the players and coaches together in Mobile.
"We love the roster that we built," Nagy said. "The best day for me is that arrival day. We will finally get to meet the players face-to-face, and it's the most rewarding part for me."