With the Patriots getting an early jump on the offseason for the first time since 2008, there are plenty of questions facing the team and plenty of work to do to get New England back into the playoffs. With the effects of COVID-19 continuing to play a factor, no one knows for sure how exactly many aspects of team building will go over the next four months or if things will look any closer to normal than they did in 2020.
But that won't stop the NFL and once they get their house in order, expect the Patriots to dive into the offseason headfirst. With that in mind, let's take a big-picture view of what kind of decisions the Patriots will have to make this offseason before we dive further into each individual piece in the coming weeks.
1. Will the opt-outs return?
A great place to start is with the opt-out players, which included Dont'a Hightower, Patrick Chung, Brandon Bolden, Matt LaCosse, Marcus Cannon, Marqise Lee, Danny Vitale and Najee Toran. The impact players on that list are obvious and returns from Hightower and Chung especially would be big boosts to a defense that could've used them this past season. Bolden has already signaled he plans to return, while LaCosse, Lee, Vitale and Toran could provide valuable training camp depth. Marcus Cannon will turn 33 in May and while the team could still use his depth, he could possibly consider retirement. Who knows if opting out might even be an option again in 2021, but the quickest and easiest way to instantly make this roster better would be to welcome some of these players back.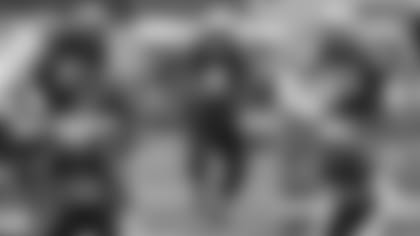 2021 Patriots Unrestricted Free Agent Rundown
Breaking down the 2021 list of internal unrestricted free agents that the Patriots will have to make decisions on.
2. Which offensive veteran free agents will return?
The offensive veteran free agent list is highlighted by three players who were big parts of the last two Super Bowl titles -- David Andrews, Joe Thuney and James White. Rex Burkhead and Damiere Byrd also have carved out significant roles and were two important parts of the 2020 offense, while Jermaine Eluemunor filled in and started a number of spots. Andrews and Thuney have been two of the best interior offensive linemen in the league, while White and Burkhead were heavily relied upon as part of a running back rotation. None of those four have obvious successors on the roster, making them the hardest decisions to make.
3. Which defensive veteran free agents will return?
It's another tough year for potential defensive attrition as the Patriots' top three defensive linemen -- Lawrence Guy, Adam Butler and Deatrich Wise are all set to hit free agency. The edges could take a hit as well with John Simon, who played the most front-seven snaps this season, and Shilique Calhoun will also be unrestricted. Jason McCourty is the only member of the starting secondary with an expiring deal, while special teamer Justin Bethel made a nice impact in his two seasons with the team, as did Cody Davis in 2020. Terrence Brooks is another special teamer and defensive sub who provided depth. There's a lot of tough decisions to be made and, for the second year in a row, the most reliable defenders are in need of new deals that could come elsewhere.
4. Will any veterans retire?
Devin McCourty is under contract for another season and expressed a desire to return, but Julian Edelman and Matthew Slater could be two veterans who decide to hang them up before finishing out their deals. The opt-out group will also be a place to monitor for potential retirements as well. How keen are these Patriots veterans to mentor a young team through a rebuild after being so accustomed to playing for championships every season? It would be preferable to keep as much of the locker room culture as intact as possible.
The team could explore some trade options as well with some of their veterans like Edelman. It's unquestionable that their best trade asset is Stephon Gilmore, who is coming off another Pro Bowl season and has plenty of good football left in him. Depending on where the Patriots feel like their rebuild is, trading a veteran could be a quick way to get younger and open up even more cap space. There just aren't a lot of appetizing options on the roster.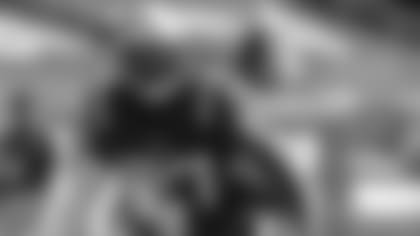 6. Restricted free agents?
J.C. Jackson is the team's only restricted free agent and, coming off a nine-interception season, it's a good bet that the undrafted player will be in line for a first-round tender. But Jackson is also an ascending asset and one of their few young assets that could be interesting to a trade partner. Or could the team decide now is the right time to lock up Jackson long-term? The cornerback will force some tough decisions coming off his best year.
Speaking of extensions, there are a handful of players that the team could look to extend, whether to lock them up long term, like Jackson, or to manage their 2021 cap hit. Gilmore might be the top candidate for an extension, but really, not enough young players have emerged as sure-fire building blocks as they're coming up on the end of their rookie deals. That could change after the 2021 season, but right now it doesn't seem like the team needs to be overly proactive this offseason when it comes to locking up players still under contract.
8. Which positions to address via external free agency?
Though the Patriots have plenty of internal free agency questions, it's the splashy external acquisitions that fans are waiting for. Since it seems like a good bet they won't be able to retain all their own free agents, they'll have to look externally to fill all their slots. It's easy to make a case that a quarterback should top that list, but with so much uncertainty around the league and a number of QB-needy teams drafting in the Top-10, it's hard to predict how it will all play out and who might shake loose. From Matthew Stafford to Matt Ryan to Jimmy Garoppolo, there are plenty of intriguing names that could boost the Patriots offense, while the defensive front seven seems to be a key need as well.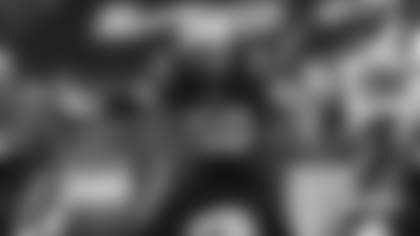 The Patriots will have to decide if they want to exercise their fifth-year options on either of their 2018 first-round picks Isaiah Wynn or Sony Michel. Michel finished the season strong, putting up the first receiving catch of his career in the finale. Wynn missed his rookie season and then was held to eight games in 2019 and 10 in 2020. The Patriots have avoided fifth-year options and it doesn't seem likely Wynn or Michel have done enough to change that.
10. Will any veteran QBs shake loose?
This might be the biggest question of the offseason, as it's tough to predict which veteran quarterbacks might be joining the free agent market. Matt Ryan, Jimmy Garoppolo and Matthew Stafford are the names most often mentioned as potential candidates and there's an easy argument to make that all three of them could improve the Patriots offense. But it's also possible none of them hit the open market. Phillip Rivers, Andy Dalton and Jacoby Brissett are three interesting options that will hit free agency, while Ryan Fitzpatrick always seems to be an option as well.
11. Who is ready for an expanded role in 2021?
Despite finishing with a 7-9 record, there were multiple bright spots who emerged for the Patriots in 2020. Jakobi Meyers, Damien Harris and Chase Winovich all made positive strides in their second seasons, while rookies Kyle Dugger and Michael Onwenu are already penciled in as 2021 starters. Many of the other rookies showed flashes as well and a full offseason could spark their development even further. 2020 was extremely tough on the youngsters. With a chance to finally catch their breath, players like Josh Uche, Anfernee Jennings, Myles Bryant and the two tight ends could take big leaps forward.
12. Which positions to target in the draft?
It's a difficult balance, knowing which spots the team needs veterans and where a youth infusion is needed. While it looks like the Patriots will likely be forced to pay for a starting quarterback in free agency, they should continue to stock up on the other expensive positions like wide receiver, tight end and defensive end in the draft. Matching up value and need is the draft's balancing act, but starting at 15th overall the Patriots are in good position to add some impact players this offseason. 2023 Patriots Mock Draft Tracker
Find out what the top 'experts' are predicting the Patriots will do in the first round of the 2023 NFL Draft.
13. How to maximize draft capital?
That leads to getting the maximum return from the draft picks. The Patriots are projected to have 10 total picks, including three fourth-rounders. Could they package some picks and move up in the draft? They arguably have more needs than one single top-10 pick could solve, but a game-changing talent could have an impact felt across that player's side of the ball. Facing a near-total turnover in the front seven over the last two seasons, finding some dominant upfront players has to be high atop the list.
14. How can the offensive scheme be improved?
Cam Newton spoke many times this season about how he wishes he had more time to pick up the Patriots' complicated offensive system. Will the next quarterback have the same issues? What if it's a stronger passer, could he assimilate more easily into how the Pats look to attack opponents? Josh McDaniels did a good job incorporating Newton's athleticism into the attack and will do the same for whatever skillset the quarterback has, but streamlining the learning process for a new quarterback in 2020 should help inform the process in 2021. What seems clear is the running of Damien Harris and Sony Michel will be a key feature.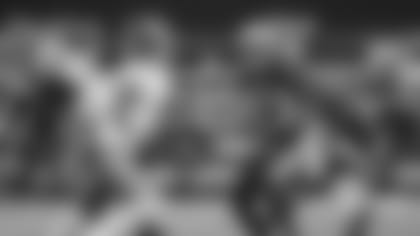 15. How can the defensive scheme be improved?
The Patriots' defense was shorthanded for much of the season. With only one true two-gapping defensive linemen they were often forced to take defenders out of their wheelhouses. Combine that with a lack of off-the-ball linebackers and the lighter Patriots defense had more defensive backs on the field more often than any other team in the league. The wholesale changes between run and pass downs were also a restriction. Finding more three-down players would be the easiest way to help the Patriots gameplan defenses, but that can be a tough process.
The question on the forefront of every Patriots fan's mind, what will the Patriots do at quarterback? Is a Cam Newton return out of the question? Can they manage to get one of the top draft prospects? It's looking increasingly unlikely in both cases, which will essentially leave the team starting over at the position outside of Jarrett Stidham and 2020 practice squad QB Jake Dolegala. The future of the franchise depends heavily on how this unfolds this season, with a one-year rental the worst-case scenario once again. Adding at least one quarterback in the draft seems like a must.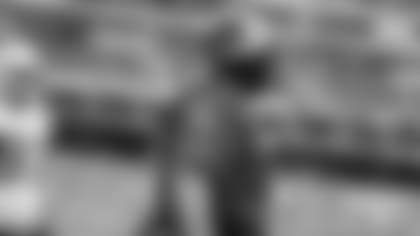 17. Will the coaching staff and front office be pillaged?
With Nick Caserio already reportedly heading to Houston to be their next GM, the changes to the front office and coaching staff have already begun. No other departure outside of Belichick himself or Josh McDaniels could have as much of an impact as Caserio's departure. Dave Ziegler could be a candidate to replace Caserio, but the Broncos are seeking permission to interview him for their GM spot as well. Either could also poach some of the coaches from the staff as well. What's clear is that Bill Belichick not only has to re-build much of his roster, but significant parts of his staff as well.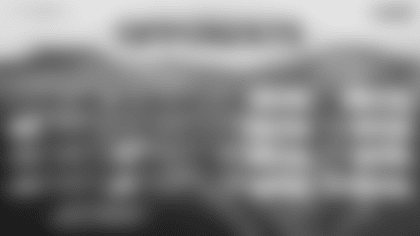 2023 Patriots Opponents
The NFL has announced the Patriots opponents for the 2023 season. Patriots.com breaks them all down.
18. Build to beat the AFC East?
The Bills are coming off one of the best seasons in the NFL and don't appear to be headed anywhere when it comes to AFC East dominance. The Dolphins also surpassed the Patriots in the standings and have a young quarterback they believe in, while the Jets are poised to perhaps get their quarterback of the future with the second-overall pick. Dealing with these AFC East teams must be a part of the team-building approach, just as those teams did for almost two decades trying to stop Tom Brady. But they can't lose sight of the direction teams like the Chiefs, Ravens and Titans are taking the conference. Dealing with those diverse attacks must be a consideration as well.
19. What will this offseason look like?
After making it through a COVID year and vaccines on the horizon, 2021 doesn't look quite as daunting as 2020 was, but the challenges of playing sports in a pandemic will carry over into the offseason. Will it hamper draft scouting? Free agency? The start of offseason training activities? Will minicamps happen? It's a long list of questions that have yet to be answered, leaving much of the league in suspended animation until the NFL prescribes a plan going forward.
20. Will there be a preseason?
That uncertainty of the offseason will feed into training camp and the preseason. While zero preseason games seems unlikely, a reduction to two or three seems inevitable. But that's assuming the NFL is even at a point by August where they're ready to pull off those preseason games. A reduced preseason slate will still be better than not playing any preseason games at all.
21. Will there be a 17th game?
Directly tied to the preseason games will be the addition of a 17th game, which seems extremely likely at this point. Based on the projected schedule rotation, the Patriots would face the Dallas Cowboys, by virtue of both team's third-place divisional finish. A 17th game would impact the season schedule in multiple ways and will be a central piece to this offseason and the negotiations that take place over how everything comes together.