After laying out the Patriots' numerous unrestricted free agents, today we put restricted free agent J.C. Jackson in the spotlight, who should be one of the most interesting players of the offseason. While the Patriots have their choice of how to tag the former undrafted cornerback out of Maryland, there is still much uncertainty how things might unfold.
Jackson is coming off a career year where he was second in the NFL with nine interceptions. After posting five penalties in 2018 and six in 2019, Jackson had just two calls against him in 2020 as his game continues to develop. Once Stephon Gilmore was lost for the season, Jackson was thrust into an expanded role and he saw more targets (83) in 2020 than in either of his first two seasons, but he continued to make plays on the ball all season long.
It's hard not to draw parallels to Malcolm Butler, another undrafted cornerback who ascended to a starting outside corner spot after making one of the biggest plays in Super Bowl history as a rookie. After two seasons as a starter, the Patriots applied a first-round restricted free agent tender on Butler, but that was just the start of a tumultuous end to his time in New England.
Butler would take a visit to the New Orleans Saints early in the 2017 offseason after being tagged but no deal was ever struck and he'd eventually sign his tender in April and play out his final season with the Patriots. The next offseason he'd sign a five-year $61 million contract with $24 million guaranteed with Tennessee.
With 17 interceptions in his first three seasons, Jackson should draw even more interest than Butler did and likely get a bigger open-market contract if he hits unrestricted free agency in 2022. He'll also be a full two years younger than Butler was when he hit free agency and signed with the Titans.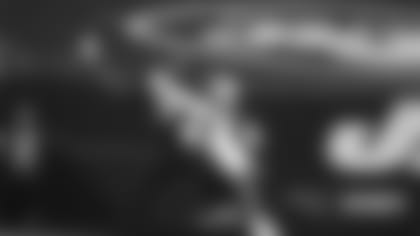 Jonathan Jones was another undrafted cornerback who played out his first three seasons and was then tagged with a second-round tender in the spring of 2019. Later that year, after training camp, Jones would strike a three-year extension with the team that gave him some long-term stability and helped the Patriots manage his salary.
As a starting outside corner, Jackson is much more in line with Butler than Jones, which is why Jackson's situation is complicated.
The Patriots could try to extend Jackson with a long-term deal, they certainly have the cap space to absorb such a hit this offseason, but would Jackson be tempted by the payday that will certainly await him in unrestricted free agency and choose to play out 2021 to gain his freedom in 2022?
They could tag him and then continue negotiations on an extension as they did with Jones, but Jackson will cost much more than the four-year, $24 million deal that Jones got. If negotiations take them into the 2021 regular season there likely won't be the same kind of cap space still available.
In all likelihood, the team will tag Jackson with a first-round tender, which would pay him a 2021 salary of approximately $4.766 million, a significant raise for the player, but still well below what New England would have to pay him annually on a long-term extension. The Pats would have the right to match any offer Jackson received from another team, or accept a first-round draft pick.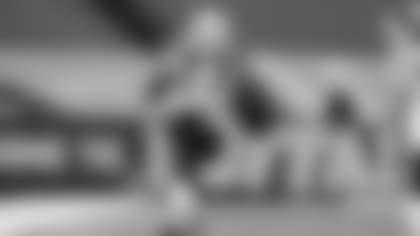 The odds of another team giving up a first-round pick for Jackson are unlikely. The tender at least gives the Patriots some control over the situation and perhaps they'd be willing to accept a combination of lower compensation under the right circumstances, especially if they either don't think Jackson is willing to sign a long-term deal in New England, or if they aren't ready to make a long-term commitment to him as they rebuild.
Jackson's situation also cannot be analyzed in a bubble, as Jason McCourty is due to hit free agency, and Stephon Gilmore is entering the last year of his deal, which could put his future status in doubt. Those three make up the only true outside corners on the roster and the team is unlikely to accept losing all of them this offseason.
The Patriots puts a high value on corners who can play man-to-man and those are not easy to find, but with the amount of holes the team needs to fill and moveable assets in short supply, an opportunity to trade Jackson would be tempting. It could have the team essentially choosing between a third-round compensatory pick in 2023 after Jackson signs elsewhere next offseason or landing a higher pick, or combination of picks now, in 2021.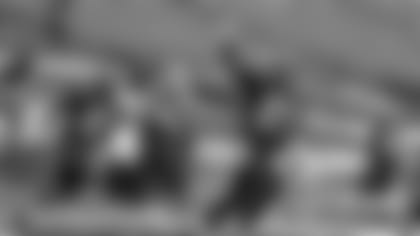 Moving Jackson certainly isn't the best thing for the 2021 squad, but it could give them a two-year jump on rebuilding, while also saving almost $5 million in cap space to be allocated elsewhere.
Jackson's consistent ability to make plays on the ball will put him in demand. He's an aggressive cornerback who has improved every season and is easily one of the Patriots' best young players on the roster. Whether he ends up following the path of Malcolm Butler or Jonathan Jones will be one of the key storylines this offseason and, perhaps, into the regular season.
It will also be one that says a lot about where the team thinks they are at and where they are headed.