After a 2020 offseason filled with major turnover, the Patriots will once again face some difficult internal decisions this offseason. However, while they had little cap room to work with last year, the Patriots should have a good chunk of space in 2021, projected by Miguel Benzan (@Patscap) to be around $60 million, depending on where the final cap number for the league lands. It's expected to be somewhere around of $175-180 million.
Yes, that sounds like a lot of space to play with but there are a lot of holes to fill and that all starts by evaluating the team's own free agents and plotting a course forward.
Let's run down the Patriots' 2021 unrestricted free agents with a spotlight on their playing time and age, and how they might factor into a rebuild effort to get the team back into the playoffs.
Offense
Playing under the franchise tag, Thuney was once again an iron man for the Patriots, proving his versatility with two different starts at center. Thuney will be highly coveted on the open market, his consistency and top-notch play while just entering his prime will be highly appealing around the league. If he does depart, the team could consider sliding Mike Onwenu to his natural position to replace him, but Thuney's play and reliability will be tough to top.
The Patriots paid Newton about $3.7 million for the 2020 season, a real bargain, but didn't get the kind of production they might've been hoping for. Newton had his second-best completion percentage (65.8), but threw just eight touchdowns against 10 interceptions. After jumping in just prior to training camp, Newton was learning on the fly in New England. He still might be the easiest "name" quarterback for the Patriots in 2021 if they think a full offseason in the program would take his game to a new level.
Andrews' returned after missing 2019 and made a clear impact, as the run game made significant strides after a down year, featuring the best short yardage rushing attack in the league. The captain Andrews has grown into a vital presence for the Patriots and he should have a solid external market for his services.
White faced one of the most challenging years of his life and career in 2020, and though his numbers dropped off a bit, he remains one of the best receiving backs in the game. With no true replacement behind him, the Patriots could find themselves with a tough decision to make and one that could drastically impact a third-down offense that cannot afford to go backwards.
Burkhead was arguably the team MVP before tearing his ACL against the Texans. The effect of his loss on the offense was drastic, as the balanced back was extremely useful on second downs, where he was a threat to run or catch. The injury could give the Patriots an advantage, as a one-year deal that keeps Burkhead in familiar surroundings and allows him to rehab into the season, might be in the best interest of all parties.
Lost in the discussion of the Patriots' offensive woes, was a solid first season from Byrd, who chipped in 47 catches, besting his 2019 career-best with the Cardinals by 15. The question is how much did that output earn Byrd on the open market, and will teams be intrigued by Byrd's improvement over the last two years? For a team that needs every receiver they can get, it would be easy to see the Patriots make an effort to retain him.
Eluemunor was a jack of all trades this season for the Patriots. Thought to be more of a guard entering the year, Eluemunor slid out to right tackle to start the year, then spent time at left tackle toward the end. Still just 26, Eluemunor showed valuable versatility along the offensive line, but does the team still see him as having starter potential at one of the spots? What about other teams around the league? Even as a rotational back-up, Eluemunor could offer depth at a number of key spots.
Hoyer got the emergency start against the Chiefs this season and led the offense to some of their most impressive drives of the season, but that was unfortunately undercut by some critical mistakes and turnovers that cost the Patriots a real chance to knock off the defending champs. Hoyer did not dress again during the season, as it appears the team will be ready to move on from the veteran.
A late-season signing, Moncrief found a role as a kickoff returner with seven returns for 165 yards, including a long of 53 against the Cardinals that helped spark the team to one of their best wins of the season. Moncrief never emerged as a receiver, but could be an affordable depth piece with special teams value that already has a jump on the system.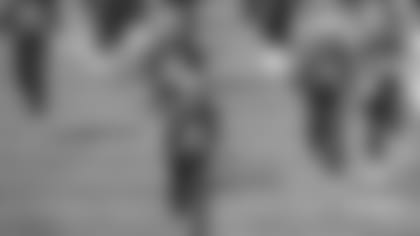 21 Burning questions for offseason
The Patriots have plenty of questions to answer this offseason and plenty of ammunition to make some big splashes.
2020 Defensive snaps: 49.6 percent
It's hard to quantify what Guy meant to the defense in 2020, he was consistently their best and stoutest player in the front seven. It's even harder to imagine where the Patriots go if Guy leaves for another team. The captain and All-2010's defender missed two games in 2020, the first missed games of his Patriots tenure as he's been incredibly reliable. At 31, is that a sign to come or an anomaly built off of being so heavily relied on? Even if Guy comes back, he'll need some big-bodied help inside to get the Patriots run defense back on track.
2020 Defensive snaps: 47.4 percent
Butler had a strong finish to his season, posting four sacks in his final six games. The Cardinals game was one of the most disruptive of his career and at 27, Butler is certain to have interest around the league, he's that good on passing downs. The question is how much the Patriots value that role. He topped out at 47 percent of the defensive snaps, tying his total from 2019, illustrating how Butler's role has remained consistent albeit limited. Pass rush pressure is vital even in a part-time role and Butler is one of the Patriots' best, making him one of the hardest decisions of the offseason.
2020 Defensive snaps: 69 percent
Simon set a career-high for playing time and tied his career-best for total tackles in 2020. He ascended in his third year with the Patriots and now at 31, faces another career crossroads. Simon is just the kind of tough, versatile player the Patriots defense has always liked and it's easy to see him return on a manageable veteran deal to once again be a part of the edge rotation.
2020 Defensive snaps: 55.5 percent
Wise played the most snaps of his career in 2020, setting a career high in tackles and even recording the first touchdown of his career after recovering a fumble against the Raiders. Arguably one of the Patriots most improved players of 2020, Wise is at a position group that is facing turnover and could be a valuable depth and rotational piece that will be affordable to retain. He's also one of the best locker room personalities on the team, which counts for something.
2020 Defensive snaps: 65.4 percent
With Devin still under contract, it will be interesting to see how the team approaches Jason, who started 11 games in 2020. At 33, it might be hard for McCourty to hang on at cornerback, but he has the kind of defensive versatility that could extend his career in more of a safety role. He's the only member of the position group to hit unrestricted free agency, but with uncertainty around Stephon Gilmore, and J.C. Jackson's restricted free agency status, there are other factors to consider. McCourty might be nearing the end but given his leadership and experience, keeping him around for another season would be reassuring and give the team some flexibility with their best assets.
2020 Defensive snaps: 25.2 percent
Calhoun missed six games in his second season with the Patriots as a pass rush specialist, but was still able to log the first two full sacks of his career, both of which came in the first six games, along with two forced fumbles against the Raiders in Week 3. There's upside there and Calhoun should once again be an affordable rotational option. It seemed like he was about to take a significant step forward in 2020 before having his season derailed by a knee injury.
2020 snaps: 25 percent defense/ 34.6 percent special teams
Brooks was once again a special teams stalwart for the Patriots in his second season with the team, and even played all of the defensive snaps against Buffalo in Week 8. He's able to fill in in the secondary when injuries hit, but his best contributions have come on special teams. In an offseason with a lot of special teams questions, Brooks will be one of a few tough decisions.
2020 snaps: 5.9 percent defense/ 22.6 percent special teams
Copeland played just six games in his first season with the Patriots, mostly as a core special teams player, but also playing a good chunk of defensive snaps against the Seahawks. A torn pectoral muscle ended his season early. Already grooming a successful off-field career providing financial education, Copeland might be ready to transition full-time to that role.
2020 Defensive snaps: 5 percent defense
Davis was signed from the Jaguars practice squad on October 14th and was expected to provide vital reinforcements to the defensive line. But a concussion suffered shortly after arriving would limit him to just 51 total snaps in three appearances. His fit on the defensive front was obvious and with major questions upfront, the Patriots could look to retain Davis if they believe he can get back on the field. 2023 Patriots Mock Draft Tracker
Find out what the top 'experts' are predicting the Patriots will do in the first round of the 2023 NFL Draft.
2020 special teams snaps: 84 percent
Bethel is one of the most outstanding special teams players in the league and his value to the 2020 Patriots was largely under the radar. Bethel is 31, but is still very much at the top of his game, registering the third-most special teams tackles in the league. Do other teams value a player like him as much as the Patriots do? Will they extend themselves to keep their top-ranked special teams units together as the offense and defense continue to reload?
2020 special teams snaps: 64.1 percent
Davis wasn't far behind Bethel with excellent special teams play, handling the personal protector role on the punt team, while Bethel and Slater ran down the field to make the plays. Though he missed three games, Davis was consistent and seemed to fit in seamlessly in New England. His and Bethel's future could be a big factor for the 2021 Patriots, especially if they want to continue investing in game-changing players in the third phase.
2020 Stats: 26-of-28 on field goals
Perhaps the most surprising player of the season, Folk his two game winners this season as time expired and hit every field goal he attempted from Week 3 on. He missed just two field goals and three extra points all season long. With Roberto Aguayo and Justin Rohrwasser in the mix for 2021, the Patriots have some 2021 options already, but Folk's consistency is appealing. With the dearth of reliable kickers in the league, Folk should have some interest around the league.