The New England Patriots are on to the offseason after their 2019 campaign came to a disappointing end against the Tennesee Titans. With a veteran team that played in four of the last five Super Bowls there will be some tough decisions to make as age and turnover at key positions are starting to add up.
In 2009, the first dynasty began a rebuild as the defense aged out of the league and it took Bill Belichick until 2014 before he assembled another Super Bowl-winning squad. Is now the time to start a similar changeover? Or can they try to squeeze one last championship run out of the key pieces they've leaned on for the last five-plus seasons?
There's a ton to digest and plenty to dig in on with each topic, which we'll do in the coming weeks. But to kick things off here's a quick-hit primer of the 20 burning questions facing the Patriots this offseason.
1. Will Tom Brady return? - The team is on the hook for $13.5 million in cap space if Brady doesn't return in 2020, giving them even more motivation to figure out a new deal with their star quarterback. Can they agree on a contract that is suitable to Brady and still enables the team to give him the weapons that he didn't have in 2019? Or is Brady ready for new pastures? In a season filled with questions, the biggest is Brady and he should be the first big piece decided. From there the team can set their trajectory for the future.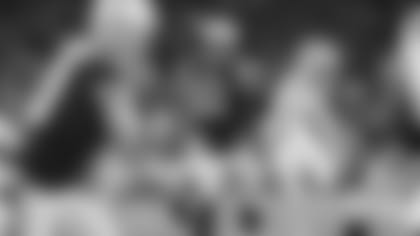 2. Will Bill Belichick return? - No one knows for sure what Belichick's contract situation is and it's hard to imagine him wanting to start over somewhere else, but with the uncertainty of Brady it's hard to know how it will all play out at the top. With his two sons on staff and an established program, Belichick is in the ideal position, but what comes after Brady is huge question for the coach.
3. How will Josh McDaniels tweak the offense? - After interviewing with the Cleveland Browns and not getting the job it looks like offensive coordinator Josh McDaniels will be back with the team for another season. Whether or not that's with Tom Brady remains to be seen, but regardless, McDaniels will need to stir up some new twists for the 2020 offense. Might he consider simplifying things for a new quarterback? Or even if Brady returns making things a bit easier for a new generation of weaponry to get involved could make sense.
4. Will Special Teams fall off without Judge? - With Special Teams and wide receivers coach Joe Judge departing to coach the New York Giants, it leaves two big holes on the Patriots coaching staff. The biggest concern is at special teams, where Judge helped lead the unit to a team records for punts inside the 20 and blocked punts, while overcoming the first four kicker season since the 80's. Judge was a trusted member of Bill Belichick's staff and replacing him will be an important part of the offseason.
5. Which internal free agent starters are worth keeping? - This list is headlined by Devin McCourty, Kyle Van Noy and Joe Thuney, while Jamie Collins and Danny Shelton aren't far behind. The Pats usually have a good sense of when to let guys walk, but McCourty is an especially tough decision as one of the team leaders at a critical position. Van Noy and Thuney will get a lot of attention on the free agent market and seem like good possibilities to depart. Brian Flores or Matt Patricia might be willing to give McCourty a sizable deal as well.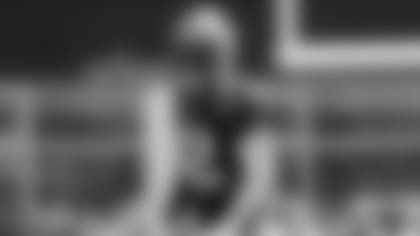 6. Which internal free agent role players are worth keeping? - Nobody manages the middle of the roster better than the Patriots, that's why role players like Matthew Slater, Nate Ebner and Elandon Roberts could find themselves picking up new deals despite not being every-down players. Like McCourty, Slater is a huge locker room leader and a key presence. If Slater retires he could find himself an opportunity along the lines of a team chaplain.
7. How to tender Restricted and Exclusive Rights Free Agents? - Adam Butler headlines this list after putting together the best season of his career. He's a valuable interior pass rusher who showed the ability to play early downs as well this season. Jermaine Eluemanor is another restricted free agent and could provide depth.
8. Can David Andrews return? - After losing the 2019 season to blood clots there's uncertainty if Andrews can return to football. He was around the team all season but his presence on the field was missed. Ted Karras is slated for free agency as well so the team will need a plan at center.
9. Can James Develin return? - The absence of a real fullback also hurt this season despite admirable fill-in performances from Jakob Johnson (under contract to return in 2020) and Elandon Roberts. Develin lost his season to a neck injury and his future status is unknown, but the team will need to cover their bases as fullback is clearly a vital role.
10. Does Stephen Gostkowski have another year in him? - The Pats longtime kicker battled injuries early in the season and ended up on IR, forcing the team to use three other kickers in 2019. Everyone should appreciate Gostkowski a little more now if he can return from the hip injury that sidelined him. He has one more year on his contract with a cap hit north of $5 million though. A kicker could be a priority in the draft.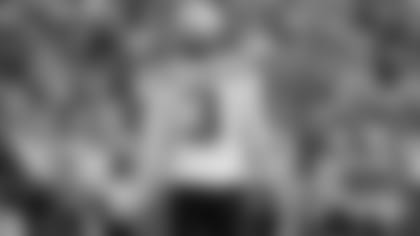 11. Is Mohamed Sanu worth $6.5 million? - The team gave up a second-round pick for the receiver and got disappointing returns. After 10 catches against the Ravens he'd grab just 15 more balls in seven games. With a full offseason under his belt will he be better? There's no dead money risk if they want to cut him and open up $6.5 million in cap space.
12. Keep Isaiah Wynn at left tackle? - With Thuney likely to land a major contract elsewhere it puts some uncertainty at left guard. Wynn had a solid end to his first season as the starter at left tackle but due to his size many think he'd be better suited inside, perhaps as Thuney's replacement. This means they'll either need a left guard or a left tackle depending on where Wynn ends up.
13. Are Burkhead and Jason McCourty worth their cap hits? - The team could open up $7 million in cap space by cutting Rex Burkhead and Jason McCourty. With Damien Harris waiting in the wings it could make Burkhead expendable, while McCourty was hurt and missed nearly all the second half of the season. The team has J.C. Jackson and JoeJuan Williams in the mix to potentially replace him.
14. Will Edelman follow Brady's lead? - With Tom Brady's future uncertain it also casts a shadow over Julian Edelman, who will turn 34 in May. Edelman had one of the most productive seasons of his career and has two years left on his deal. An $8 million-plus dead money hit makes it unlikely he'd be cut, but he might not be interested in starting over with a new quarterback.
15. How big of an external free agency splash to make? - If Brady returns they'll need to upgrade some of the offensive pieces and he won't be interested in another year of breaking in more rookies. Could AJ Green or Emmanuel Sanders be interested in making a reasonable deal work to play with Brady? Those kind of names might be what it takes to entice Brady back.
16. Where to focus with 12 draft picks? - With four projected compensatory picks the Patriots will have 12 picks in the 2020 draft, including the 23rd overall pick and three projected third-round picks, but no second rounder. The quarterback and tight end positions should be a priority no matter what, while long term investments at safety and along the offensive and defensive lines feel like a must.
17. Who is ready to step up? - One of the most ignored elements of team building is the development of internal players who got their feet wet in 2019 and will be ready for expanded roles in 2020. N'Keal Harry, JoeJuan Williams, Gunner Olszewski, Jakobi Meyers and Matt LaCosse all had some positive moments from last season and will be candidates for expanded roles next season.
18. Which red shirt players can contribute? - Hjalte Froholdt and Yodny Cajuste are just two of the injured players who were developing behind the scenes last season. Both offensive linemen, they could provide important depth next year if they're ready to step up. Byron Cowart saw some limited action and is another player who could be ready to see important snaps next season after playing just 43 defensive snaps this season.
19. Who to extend? - It could make sense to extend some players whose contracts are set to expire in 2021 with Lawrence Guy, James White and Dont'a Hightower being the most notable players who are entering the final years of their deals. Getting ahead of the curve could save some issues from next offseason.
20. All-in or rebuilding? - This final question might be mostly answered by where Brady ends up, but perhaps this is actually the question they'll have to answer first -- is this a team just a couple pieces away from getting back to the Super Bowl? Or is it time to reset their resources, rip the bandaid off in some spots and go with a youth movement?