While Tom Brady's status will be the first and biggest personnel storyline to monitor this offseason, the other potential unrestricted free agents compile a long and accomplished list. Brady might determine the direction of the franchise for 2020 and beyond, but signing or replacing these others will be another major piece of the offseason.
There will be some tough decisions for the Patriots, whether to say good bye to some long-time leaders and stars, or try to squeeze one last championship run out of this core.
Let's run down each of the non-Brady unrestricted free agents and predict how likely a return to New England might be.
Devin McCourty
93.9 percent of defensive snaps, 30.9 percent special teams stats
Five Interceptions
Nine-time defensive captain
It's hard to describe just how much McCourty has meant to the team since his arrival in 2010. He helped locked down the back end of the defense and three more Super Bowl titles followed shortly thereafter. He'll turn 33 in August but still played at a high level in 2019, tying the second-highest interception total of his career, though all came Week 7 or earlier.
With plenty of former New England assistants out there coaching other teams, McCourty could provide a veteran presence to teams like the Lions or Dolphins. His services will be in demand and any potential Brady deal could impact how much the Patriots could stretch to keep McCourty. Duron Harmon does provide a bit of veteran depth but losing McCourty would be a huge blow to the defense, both on the field and off it.
Likelihood of Return: Toss Up
Joe Thuney
99.1 percent of offensive snaps
2nd team All Pro
In a season filled with injuries and inconsistency along the offensive line, Thuney was the one steady force, playing every important snap and doing it at a high level. That's what Thuney has done in each of his four years with the Patriots, consistency day in and day out, and that's why he'll be in line to make a ton of money on the open market.
After giving Shaq Mason a five-year extension worth $45 million, it's unlikely the team is going to spring for a second guard no matter how good Thuney has been. Really, if there's one position you'd pick to have to turn over, guard would rank near the top, even if the current depth behind Thuney is thin. Isaiah Wynn could be a candidate to slide inside, but that then opens up a need at left tackle. The Pats should be content to let Thuney walk and collect a significant compensatory pick for him.
Likelihood of Return: Low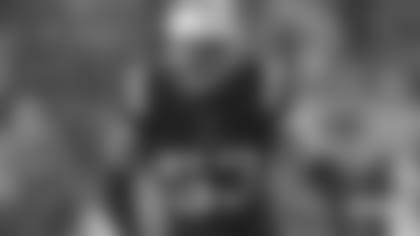 Kyle Van Noy
80.7 percent of defensive snaps
6.5 sacks (career high), three passes defensed, two fumble recoveries
Van Noy had a very good season as an effective three-down linebacker playing primarily off the left edge. When he was on his game, the Patriots defense was at their best, but like many on the defense he faded toward the end of the season and the lack of big plays during the stretch run were noticeable.
Athletic, off-the-ball linebackers are extremely important in today's NFL and that's why another team is likely to swoop in and sign Van Noy to a big deal. Brian Flores in Miami seems like an easy fit. The Patriots have some depth behind him, but losing him will hurt and open up a significant role on defense that will need to be filled.
Likelihood of Return: Low
Jamie Collins
80.8 percent of defensive snaps, 44.1 percent of special teams snaps
Eight sacks (team high)
Collins returned to the Patriots after two-plus years in Cleveland and played out of his mind right out of the gate, recording six sacks and three interceptions in the first eight games. But from that point he'd have just one more sack and no interceptions as the Pats went 4-5 in their last nine games.
His athleticism is unquestionable, but in big games he wasn't the same impact player, especially against heavy physical running teams like Baltimore and Tennessee. There's still a role for Collins in the defense, but he's not an every-down, every-matchup linebacker. If he's not looking to get a max payday again there's reason to think the Patriots would have him back and other teams might balk like they did last offseason when he re-signed with New England on a one-year, $900K contract.
Likelihood of Return: Good
Danny Shelton
49.3 percent of defensive snaps
Career-high three sacks
After a middling first season with the Patriots in 2018 while playing just 31.1 percent of the snaps and being inactive for three games, Shelton returned on a one-year, low money deal and blossomed as the team's primary nose tackle, a vital position for the defense. He wasn't the second-coming of Vince Wilfork, but Shelton was effective inside.
The playoff loss to the Titans that saw Derrick Henry run for over 180 yards might leave a bad taste for the run defense, but Shelton's improvement was undeniable and he might be the best choice for a big run-stopping interior lineman. Still just 26, Shelton might be a worthwhile investment but he'll need some help.
Likelihood of Return: Good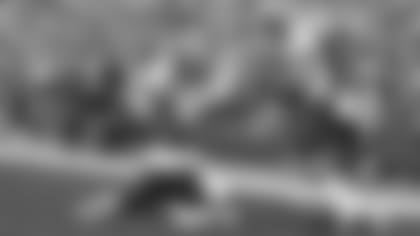 Matthew Slater
71.9 percent of special teams snaps
First career punt block and first career touchdown in 2019
2019 Special Teams All-Pro
Like McCourty, Slater is one of the most respected leaders in the Patriots locker room. He had one of the most notable years of his career in 2019, combining with Justin Bethel to form a deadly punt team gunner combination. It seems unlikely Slater would go to another team, but retirement could be an option and perhaps then he could transition into some kind of coaching role with the team. His presence off the field is just as critical as his ability to make game-changing special teams plays. He'll be 35 in September.
Likelihood of Return: Good, one way or another
Nate Ebner
70.0 percent of special teams snaps
Blocked punt vs. Kansas City
Ebner's special teams value isn't far behind Slater's and having just turned 31, retirement isn't likely an option. No one values players like Ebner quite like the Patriots do, so this should be an easy re-signing. Ebner can still partner with Justin Bethel, along with the potential return of Brandon King, to form one of the best special teams cores in the NFL.
Likelihood of Return: Good
Elandon Roberts
Five percent of offensive snaps, 20.4 percent of defensive snaps, 31.4 of special teams snaps
First career touchdown reception vs. Dolphins
Voted team captain
Roberts was voted team captain for the first time in his career and developed into a triple threat. He made some progress as a fullback and even caught a long touchdown, but remained a run-stopping, role-playing linebacker. Will his leadership and versatility be enough to earn him another deal with the Patriots? Ja'Whaun Bentley could be a suitable replacement at linebacker and if the team is forced to go to Roberts at fullback again next season it will mean big problems.
Likelihood of Return: Toss Up
Phillip Dorsett
49.0 percent of offensive snaps
29 catches, 397 yards, five touchdowns
Dorsett raced out to a fast start with 21 catches and four touchdowns in the first eight games, but over the rest of the season he'd have just nine catches and one touchdown, including just two catches in the final four games. The offense needed Dorsett this year but he showed little improvement on his previous seasons, coming in right around 30 catches like he maxed out with in 2016 and 2018. If he couldn't make strides this season it's likely he never will.
Likelihood of Return: Low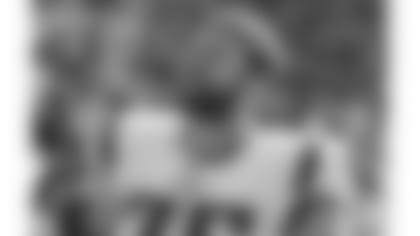 Ted Karras
90.4 percent of offensive snaps
15 starts
Karras stepped in for David Andrews and had a pretty solid season at center. He isn't the athlete or technician that Andrews is, but he gives great effort and found ways to be effective as the season progressed. With some uncertainty still surrounding Andrews it could make sense to keep Karras around, but with limited cap space and a lot of big pieces to handle, Karras might be more valuable to another team.
Likelihood of Return: Toss Up
Shilique Calhoun
26.4 percent of defensive snaps
Calhoun won himself a role as a designated pass rusher this season and the team took a long look at him early on, as he'd play 82 percent of the defensive snaps in the opener against the Steelers. Down the stretch he was good for 20-25 percent of the snaps but does he have potential to step up and fill a potential void left by Van Noy and/or Collins? He should be affordable and might like the chance to expand his role.
Likelihood of Return: Good
Marshall Newhouse
63.5 percent of offensive snaps
The Patriots signed Newhouse after Marcus Cannon was hurt against the Steelers and he'd play every snap from Week 2 through Week 11, most of them at left tackle. A versatile swing tackle, Newhouse won't be a starter but his experience on both sides and now in the offense could be tempting to the Patriots. In a third tackle role he could be valuable, especially if there's questions about where Wynn will end up and if Cannon can bounce back from a down 2019.
Likelihood of Return: Toss Up
Ben Watson
40.4 percent of offensive snaps
17 catches, 143 yards
Watson stated he'd likely retire this offseason and it didn't look like he had much left in the tank despite being the best tight end receiving option the Patriots could find this season.
Likelihood of Return: Retirement
Nick Folk
14-of-17 on field goals, 12-of-12 on extra points
Folk was surprisingly reliable this season, only missing three field goals on the season and being perfect through the last four games of the season. The Patriots could give him a chance to compete with Stephen Gostkowski in training camp, but with both being 35-years-old, a youth movement seems like a more distinct possibility.
Likelihood of Return: Low
James Ferentz
17.7 percent of offensive snaps
Filled in at guard, started at center
A utility interior offensive lineman, Ferentz was called upon to fill in a couple different times this season. He's never going to be a starter but provides quality depth and experience. Bringing him back for training camp would make sense but he's never going to be a starter.
Likelihood of Return: Good