It's been just a couple of days since the 2020 season officially came to an end but the furor around quarterback movement has been almost non-stop for weeks. The blockbuster deal that sent Matthew Stafford to the Rams and Jared Goff to Detroit kicked things off, but most indications are that the QB deals won't end there.
Multiple reports indicate that Philadelphia is set to deal Carson Wentz soon. The former No. 2 overall pick is coming off a disastrous season that saw him lead the league in interceptions and sacks before getting benched down the stretch, but that hasn't stopped the Eagles from looking for a package similar to the one the Rams sent Detroit.
That deal included Goff, a pair of future first-round picks as well as a third-rounder in this year's draft. Goff's hefty contract forced the Rams to part with some extra picks, and it would seem unrealistic that the Eagles would be able to garner a similar deal – but stranger things have happened.
As for the Patriots, most reports have included Chicago and Indianapolis as potential landing spots for Wentz. Given what the Eagles are looking for, Bill Belichick would be wise to stay out of that bidding war as the rebuilding process can't afford to part with so many resources in the draft. If the price drops, a reclamation project like Wentz would be intriguing given his talent and past success.
More realistically, reports out of Las Vegas have included the Patriots as a possibility to grab Raiders backup Marcus Mariota. Mariota, who is also a former No. 2 overall pick, lost his job in Tennessee to Ryan Tannehill last year and signed with the Raiders as Derek Carr's backup in 2020.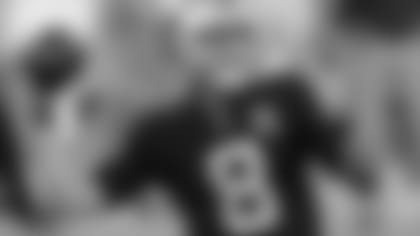 Mariota played well in a late-season loss to the Chargers but otherwise saw very little playing time. He's only played in eight games over the last two seasons and has a career record of 29-32 as a starter. Mariota remains under contract in Las Vegas and is set to earn just over $10.6 million in 2021.
The Raiders have toyed with the idea of moving on from Carr, but that was with the thought of getting into the Deshaun Watson sweepstakes – which has yet to materialize. Most recent reports have the Raiders now content with Carr but interested in shopping Mariota.
The Patriots wouldn't likely have to cough up much to get Mariota, who has excellent mobility and size at 6-4 and 222 pounds. He's been erratic as a passer with 77 touchdowns and 45 interceptions in his career for an overall rating of 89.5.
In a touch of irony, Mariota would be looking to do what Tannehill did in Tennessee in terms of resurrecting his career. Tannehill was floundering in Miami before taking the backup job in Nashville, and then when he got his opportunity he wrestled the job away from Mariota with strong play over the past year and a half.
Could Mariota similarly get back on track in New England if given the chance?
Until more moves are officially made, we'll continue to offer our breakdown of the quarterback landscape with an eye on updating things as we go.
Table inside Article

| TEAM | QUARTERBACK |
| --- | --- |
| Buffalo | Josh Allen |
| Baltimore | Lamar Jackson |
| Cleveland | Baker Mayfield |
| Cincinnati | Joe Burrow |
| Tennessee | Ryan Tannehill |
| Kansas City | Patrick Mahomes |
| LA Chargers | Justin Herbert |
| Tampa Bay | Tom Brady |
| Seattle | Russell Wilson |
| Arizona | Kyler Murray |
| LA Rams | Matthew Stafford |
| Detroit | Jared Goff |
Analysis: The Rams-Lions trade added a couple of names to this list, and Brady certainly seems intent on coming back for a chance to repeat. I'll leave Wilson here for now, but the rumblings out of Seattle will be worth monitoring.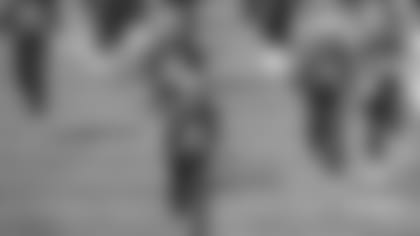 21 Burning questions for offseason
The Patriots have plenty of questions to answer this offseason and plenty of ammunition to make some big splashes.
Table inside Article

| TEAM | QUARTERBACK |
| --- | --- |
| Las Vegas | Derek Carr |
| Dallas | Dak Prescott |
| NY Giants | Daniel Jones |
| Green Bay | Aaron Rodgers |
| Miami | Tua Tagovailoa |
| Pittsburgh | Ben Roethlisberger |
| Atlanta | Matt Ryan |
| Minnesota | Kirk Cousins |
Analysis: Carson Wentz appears to want out of Philly so he moves to the next list. The Raiders are uncertain of their situation but Carr will likely stay while Mariota gets shopped. Big Ben will need some work done on his contract, and Cousins is always a threat to get moved.
Table inside Article

| TEAM | QUARTERBACK |
| --- | --- |
| NY Jets | Sam Darnold |
| Houston | Deshaun Watson |
| Philadelphia | Carson Wentz |
| Denver | Drew Lock |
| Carolina | Teddy Bridgewater |
| San Francisco | Jimmy Garoppolo |
Analysis: Not much has changed with Watson – he still wants out and Nick Caserio wisely wants nothing to do with a trade. Wentz could be moving soon according to various reports, although the Eagles asking price seems quite high. Darnold, Garoppolo and Bridgewater all could be moved as well, and the Patriots could be involved with any of them – particularly Garoppolo. Of course, San Francisco will need to find a suitable replacement before moving on from Jimmy G.
Definitely in the Market (6)
Table inside Article

| TEAM | QUARTERBACK |
| --- | --- |
| New England | Cam Newton |
| Indianapolis | Philip Rivers |
| Jacksonville | Gardner Minshew |
| Washington | Alex Smith |
| Chicago | Mitchell Trubisky |
| New Orleans | Drew Brees |
Analysis: Still no official word on Brees' retirement, but all signs seem to point that way. If so, Jameis Winston could re-sign in New Orleans and compete with Taysom Hill. If not, perhaps he enters the race as a free agent-to-be and could spark interest in New England. Otherwise, other than Stafford moving out of this category the status is quo here. 2023 Patriots Mock Draft Tracker
Find out what the top 'experts' are predicting the Patriots will do in the first round of the 2023 NFL Draft.