The time between the conference championships and the Super Bowl is generally quiet, with photo ops of departing planes representing the highlight of the weekend. This past weekend was a little different as the Matthew Stafford-Jared Goff trade kicked off what figures to be an eventful offseason in the quarterback market.
When word began to trickle out Saturday night, before the framework of the deal was fully realized, it appeared the deal would be noteworthy in the fact that starting quarterbacks had been dealt for one another. That's quite rare in the NFL. While there have been deals involving quarterbacks in the recent past – Sam Bradford-Nick Foles, Jay Cutler-Kyle Orton – the last time legitimate starters switched teams for one another was 1980 when Oakland and Houston swapped Ken Stabler and Dan Pastorini.
While those two switching teams was noteworthy, when it was learned that the Rams also sent two first-round picks (2022, 2023) plus a third-rounder this year, the trade became a blockbuster that generated lots of scrutiny. The Lions certainly pulled a king's ransom for Stafford, the soon-to-be-33-year-old who desperately wanted out of Detroit. Rams coach Sean McVay had become increasingly impatient with Goff, who despite four straight winning seasons, three trips to the playoffs and a Super Bowl appearance, did not receive a vote of confidence following LA's loss in Green Bay in the divisional round.
McVay wanted to move on, he targeted Stafford, and the Rams went all in to acquire him. LA was compelled to give more to entice Detroit to take on the massive four-year, $134 million contract Goff will begin in 2021, a deal that guarantees the former No. 1 overall pick $110 million.
The more pertinent news for the Patriots is simple: there are two fewer quarterbacks on the market as they continue their search to replace Tom Brady. Turns out New England was mildly interested in Stafford. According to Albert Breer of MMQB, the Patriots were willing to send a second-round pick and a player to Detroit to get him.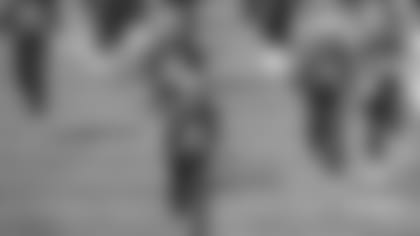 21 Burning questions for offseason
The Patriots have plenty of questions to answer this offseason and plenty of ammunition to make some big splashes.
Ultimately that wasn't even worth discussing considering Breer also said Washington and Carolina offered first-rounders plus other picks while Indy offered a package of picks and players. Denver, San Francisco and the Jets also inquired. Around 10 teams were involved, but none came close to the bounty the Rams sent to Motown.
Goff being sent to Detroit eliminates him as a Patriots option as well. McVay and Rams GM Les Snead hinted that a change could be coming when they said Goff would be evaluated in the coming weeks, which is never a good sign for long-term job security. At 26, Goff could have been an option for the Patriots, although his steep price tag might have scared Bill Belichick away.
It's not all bad news for New England, though. Detroit's acquisition of Goff likely takes the Lions out of the draft picture. Detroit has the seventh pick, and while it's possible the Lions could grab a young quarterback to eventually replace Goff, the more likely scenario would involve the team giving their new quarterback at least a year with his new team before contemplating moving on. That potentially could increase the Patriots chances of having a quarterback available at 15, or still available in an area in which they deem it worthy of moving up.
For now, add two quarterbacks to the list of those set as starters in 2021. That list, which we came up with last week, now has 12 members.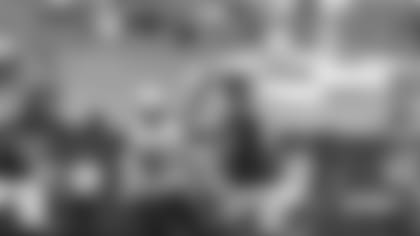 The mess in Houston hasn't gotten much better in recent days but Nick Caserio and new coach David Culley were strong with their intentions to hold onto one of the game's best players in Deshaun Watson. Watson's camp remains determined to move on but there's still a lot of time to go before a resolution is expected. Caserio seems intent of waiting it out – which is the wise course of action considering the caliber player Watson is.
The bounty of picks the Rams sent Detroit is enough to create all kinds of fantasies wondering what Watson would garner on the open trade market, but Caserio is smart enough to know that 25-year-old transcendent players don't come along frequently.
The problem appears to be Jack Easterby and his strangely powerful role within the Texans organization. Owner Cal McNair needs to join Caserio and Culley and set up a meeting with Watson in an effort to clear the air. The sooner that is done the better, because if Houston is indeed forced to make a blockbuster trade it likely would want to do so before the draft.
As I stated, it's a mess, but it doesn't have to stay that way. Caserio and the Texans would be best served to hold their ground, because trading players like Watson puts stains of a GM's resume that no amount of OxyClean will wipe away. 
My guess? After some more turbulent times Watson will wind up staying put.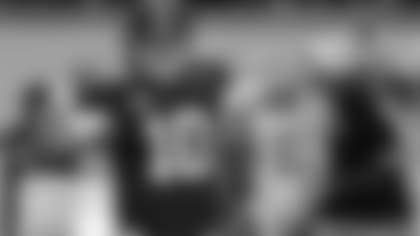 The Senior Bowl wrapped up over the weekend and most observers came away impressed with Alabama quarterback Mac Jones. The 6-3 Jones enjoyed a highly productive career with the Crimson Tide but has been met with some skepticism due to the immense amount of talent at his disposal. One negative was a minor ankle injury he suffered at practice kept him out of the game. But he impressed with his accuracy and timing and many feel he may have vaulted himself into the first round as a result. Jones obviously could be a candidate for the Patriots at No. 15. 2023 Patriots Mock Draft Tracker
Find out what the top 'experts' are predicting the Patriots will do in the first round of the 2023 NFL Draft.
Continuing with the quarterback drama, I thought Green Bay president Mark Murphy perfectly summarized the best non-story of the short offseason – Aaron Rodgers blowing off steam after a bitter playoff defeat. Rodgers mentioned an uncertain future in the moments after the loss to the Bucs in the NFC title game, and Twitter went wild with various 'A-Rod is available' takes. Within 24 hours, that story was gone as Rodgers said he wasn't going anywhere, and Murphy broke it down in simpler terms: "We're not idiots. Aaron Rodgers will be back." … Strange Super Bowl vibes with the coronavirus continuing to impact the NFL season. The Chiefs will treat it like any other road game and arrive in Tampa at the end of the week. The Bucs obviously are the first team to play for the title in their home stadium as well. Much of the hoopla that goes with Super Bowl week will either be eliminated or subdued, and video calls will permeate the coverage as much of the media will sit this one out. It will be interesting to watch the environment in Tampa as the week unfolds and the game arrives on Sunday.