Did the Rams way overpay for [QB Matthew] Stafford? [Jared] Goff, two first-round picks, plus a third-round selection for a 33-year-old QB? Thanks for your thoughts. David Phillips
What are your thoughts on how much the Rams paid to get Stafford? And with this established antecedent, how much you think the Texans will ask for [Deshaun] Watson (if they do decide to trade him, of course)? Rodrigo T.
On the surface, it seems like a ton of capital to expend for a passer on the plus side of age 30. However, consider these two factors.
Los Angeles had little choice but to pony up because Detroit was willing to assume the massive, long-term contract that Goff only recently signed with the Rams. Few teams likely would have agreed to take on the responsibility of paying more than $100 million for one player, which the Lions now will do for Goff. L.A. clearly wanted to part ways with him, so, they had almost no other option but to pay Detroit price.
Secondly, Stafford will turn 33 this coming weekend, on Super Bowl Sunday, to be precise. That game will feature a player 10 years Stafford's senior playing the same position. You might remember him from his days here in Foxborough. Tom Brady, Drew Brees, Aaron Rodgers… these are just some of the NFL's greybeard passers, yet all of them made the playoffs this year. Point is, QBs are playing well, well into their 30s and early 40s nowadays. In theory, Stafford could give Los Angeles several more good seasons, a gamble the Rams were clearly willing to take by trading for him this past weekend. (Note: the deal doesn't become official until the 2021 NFL League Year begins in mid-March).
Meanwhile, with Watson now wanting out of Houston, the Texans QB, who'll only turn 26 at the start of the 2021 regular season, could command an even heftier haul. The question is, would even the teams most desperate for a passer (and there are plenty this year) be willing to part with perhaps three first-round draft choices (if not more resources) to acquire one of the best young arms (and legs) in the game? Erik Scalavino 2023 Patriots Mock Draft Tracker
Find out what the top 'experts' are predicting the Patriots will do in the first round of the 2023 NFL Draft.
What's the main or first position you guys are looking for next year? Jackson Snyder
Do you mean apart from the most obvious? New England is one of several teams in the market for a franchise-caliber quarterback, either to help them rebuild from the ground up or take that last step to becoming legitimate playoff contenders. The Patriots seem to find themselves in the former category at the moment, unfortunately.
After QB, there's a long list from which you can take your pick: wide receiver, tight end, edge rusher… the same list we've been talking about the past few years, actually. Erik Scalavino
I know everyone is worried about QB, but we once went 11-5 with Matt Cassel (albeit we did miss the playoffs), I honestly don't want to see the Patriots go all-in on a QB. We've got to upgrade the roster with our cap space and draft picks to give whoever is under center a chance. Unless someone just falls in perfectly, we need a bridge QB, and maybe a mid-round guy, but really I would mostly ignore the QB position for now. Am I alone in thinking that QB is hardly our biggest concern right now (not to undermine the importance of having a great QB)? Blake Norris
The glaring flaw with your opening statement, Blake, is that Cassel was surrounded by a talented team that was a season removed and a freak play away from going 19-0. Your larger point, though, is well taken. While a quarterback is the key component to any roster, it's best not to overextend for one in a desperation attempt to fill the void. Go after one only if you truly believe he's the right fit, would be my approach.
Problem is, it can be difficult for clubs without a franchise passer and a willingness to spend to attract high-end talent in the free-agent market. In that scenario, the solution (easier said than done) is to begin by focusing on drafting young, skilled players at whatever positions are most needed. The Patriots have several roster concerns right now, including QB. So, it will be most interesting to see how the club approaches the team-building period this offseason. Erik Scalavino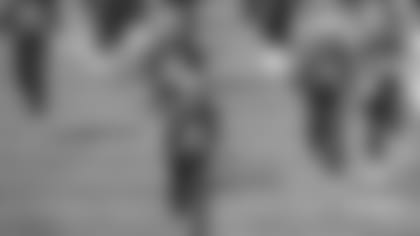 21 Burning questions for offseason
The Patriots have plenty of questions to answer this offseason and plenty of ammunition to make some big splashes.
I realize that all [Patriots] free agents will not return, but if you could decide, what would the list look like? Bryant Smeeth
On a team that's trending younger and less experienced, it might make sense to emphasize keeping those free agents who are most valuable not only as players, but also as locker room and on-field leaders, if possible. It might not be affordable to keep them all, but those kinds of players would be my priority, generally speaking. Erik Scalavino
The Patriots need some major changes done with the current WR group. Spending premium money on a top-notch receiver in free agency is not the answer. Here are a few receivers I feel could make an impact in New England without spending too much money: Allen Lazard, Josh Reynolds, Tim Patrick, Demarcus Robinson, and Isaiah McKenzie. What are your thought? John LaFond
As we do every year in the days/weeks leading up to the start of free agency, we'll soon be posting our positional analyses here on patriots.com. Therein, you'll find answers to all your questions about which players at every position are available and which might be best fits for the Patriots. Please stay tuned. Erik Scalavino
Do you think that when Tom Brady eventually retires, he will sign for the Patriots so he can retire a Patriot? Ian Buttriss
I'm fairly confident that some sort of ceremony will be hosted here at Gillette whenever the day comes that TB12 decides to stop playing football. What exactly that looks like, I have no idea. Rest assured, though, there'll be some sort of attention paid to one of the greatest players of all time, who will have spent the overwhelming majority of his professional career right here in Foxborough. Erik Scalavino
Would you agree that a top-tier receiver, a second-tier one, along with what we have (assuming we resign Damiere Byrd) would give us a pretty good core and maybe with the 15 pick go with Mac Jones, if available? Darnell Harris
I would agree with some of what you propose, Darnell. Specifically, the first couple ideas. If New England can acquire a top-flight pass catcher, plus some depth at the second level, it would be a wonderful start to rebuilding the receiving corps.
Does "what we have" include Julian Edelman, who's approaching age 35 in May and coming off a season-ending knee injury? I'd like to think he still has something left to give this team, but at this point, we have to be realistic with our expectations. Bottom line, New England needs as much help as it can get at wide receiver, however it can get it. As for Jones, I'm not convinced he's first-round worthy. Erik Scalavino
The Patriots have been successful with experienced defensive coordinators over the years. A least I believe they were experienced coaches? Romeo [Crennel] and so on. Why doesn't Bill Belichick go out and hire an experienced DC? Ron Scarlata
Since you could only name one Patriots DC in the Belichick era, allow me to help you fill in the "and so on" blanks.
Belichick didn't name a defensive coordinator in 2000, his first year on the job. Crennel had the title from '01-04. Then came Eric Mangini for one year, '05, followed by Dean Pees from '06-09. No coordinator was named in either 2010 or '11. Matt Patricia got the nod from 2012-17. While no coordinator was named in 2018, Brian Flores held the role in a de facto manner.
What do all those men have in common? They were all on Belichick's coaching staff already when they were named defensive coordinator, with the exception of Crennel, who came over from Cleveland in a lateral move. However, Belichick and Crennel had significant coaching history together going back to their days with the New York Giants.
So, yes, every DC in the Belichick era has been "experienced," but that experience mostly came on the BB staff. Bill isn't in the habit of going outside his organization to find someone to run his defenses. It shouldn't be a surprise, therefore, that he hasn't done so the past couple of seasons. If he does name a DC this coming season, chances are it'll be someone already in the building. Erik Scalavino
I want to sign up for that special podcast you guys announced on Patriots Unfiltered (the podcast) last Tuesday, but could not remember the link and could not find it on the website. Thanks! James Cormier
Thank you for listening to our show, James, and for your interest in these new, special editions. You can sign up by filling out this simple opt-in form. Erik Scalavino