It's no secret that the quarterback position will be the focus of the Patriots offseason, but New England isn't alone in that regard. Depending on some decisions around the league there could be as many as 22 teams looking for a change at the game's most important position.
Some are more certain (Indianapolis) than others (LA Rams) but the one thing we know at this point is that changes will be coming when the new league year begins in March.
For the purposes of this exercise we're going to create some lists to illustrate the amount of uncertainty there could be at quarterback in 2021.
Table inside Article

| TEAM | QUARTERBACK |
| --- | --- |
| Buffalo | Josh Allen |
| Baltimore | Lamar Jackson |
| Cleveland | Baker Mayfield |
| Cincinnati | Joe Burrow |
| Tennessee | Ryan Tannehill |
| Kansas City | Patrick Mahomes |
| LA Chargers | Justin Herbert |
| Tampa Bay | Tom Brady |
| Seattle | Russell Wilson |
| Arizona | Kyler Murray |
Analysis: Brady's age could have Tampa in the market, particularly if the Bucs win it all and Brady decides to walk away. Mayfield has done enough to earn the Browns trust … at least for another year. The rest are no-brainers.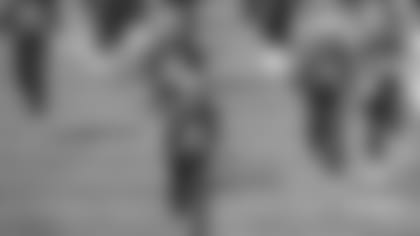 21 Burning questions for offseason
The Patriots have plenty of questions to answer this offseason and plenty of ammunition to make some big splashes.
Table inside Article

| TEAM | QUARTERBACK |
| --- | --- |
| Las Vegas | Derek Carr |
| Dallas | Dak Prescott* |
| Philadelphia | Carson Wentz |
| NY Giants | Daniel Jones |
| Green Bay | Aaron Rodgers |
| Miami | Tua Tagovailoa |
| Pittsburgh | Ben Roethlisberger |
| Atlanta | Matt Ryan |
| LA Rams | Jared Goff |
| Minnesota | Kirk Cousins |
Analysis: *Prescott is a free agent but the Cowboys seem intent on re-signing him. Wentz and Ryan would cost their teams too much to move on so they stay put for now. Cousins, Goff and Carr have tantalized their teams with enough good play to give them another year, but there will be internal discussions among their teams on each. Jones and Tagovailoa are too young to pull the plug just yet. Rodgers was blowing off steam after the Packers playoff ouster and will be back, likely with more money, while Big Ben mulls retirement. As long as he returns, the Steelers will stick with him.
Table inside Article

| TEAM | QUARTERBACK |
| --- | --- |
| NY Jets | Sam Darnold |
| Houston | Deshaun Watson |
| Denver | Drew Lock |
| Carolina | Teddy Bridgewater |
| San Francisco | Jimmy Garoppolo |
Analysis: Watson's situation has dominated the quarterback talk thus far but the feeling here is that Nick Caserio will work to repair the relationship and one of the game's best quarterbacks will remain in Houston. The rest are less certain with the falling dominoes impacting decisions elsewhere. That's especially true for the Niners and Garoppolo, who could be moved (to the Patriots?) if Kyle Shanahan finds a better alternative. The Jets could stick with Darnold, draft his successor or be active in the veteran market. Nothing is off the table. Denver and Carolina would probably prefer to upgrade and both are in position to grab a rookie, even if moving up in the draft in order to do it.
Definitely in the Market (7)
Table inside Article

| TEAM | QUARTERBACK |
| --- | --- |
| New England | Cam Newton |
| Indianapolis | Philip Rivers |
| Jacksonville | Gardner Minshew |
| Washington | Alex Smith |
| Detroit | Matthew Stafford |
| Chicago | Mitchell Trubisky |
| New Orleans | Drew Brees |
Analysis: Newton won't be back in Foxborough as the Patriots continue to search for the next quarterback. Rivers retired and Brees appears poised to join him. Minshew will be replaced by Trevor Lawrence. The Lions are openly shopping Stafford, and the Bears will move from Trubisky. Smith was a great story but the end is near and Washington needs to find a replacement.
Outlook: It's clear that change will be in the air throughout the offseason, and depending on how some teams react it could have a direct impact on the Patriots. Stafford's destination, as an example, could have a ripple effect in Foxborough should San Francisco land his services and thus make Garoppolo expendable. Teams like Denver and Carolina, who select ahead of New England in the draft, also could affect the Patriots if they have eyes on a rookie QB.
There will be lots to track over the coming weeks and months and we intend to continue to analyze the situation every step of the way. 2023 Patriots Mock Draft Tracker
Find out what the top 'experts' are predicting the Patriots will do in the first round of the 2023 NFL Draft.