It looks like we can officially add the name of Matthew Stafford to the list of potential quarterbacks for the 2021 Patriots – at least as "official" as various reports can make it.
ESPN shared the news over the weekend that the Lions intend to move on from the former No. 1 overall pick, thus giving the Patriots another option when it comes to the quarterback market. Of course, it also adds another team to the list of those looking for a quarterback in the draft, thus lessening the chances that one will fall to New England at No. 15.
But first things first: Stafford. The Lions franchise quarterback since he arrived in the league back in 2009, Stafford has tantalized with his strong arm and tremendous ability. His teams have never fared particularly well – the Lions made the playoffs just three times during his tenure, losing all three – but the same could be said of anyone trying to right the ship in Detroit over the last 50 years.
He's thrown for 5,000 yards and 40 touchdowns in a season and has been pretty durable, starting all 16 games nine times in his 12-year career including 2020. But he's also withstood his share of physical abuse, including a back injury that cut his 2019 season to eight games.
Like most veteran options there are some plusses and minuses to a potential Stafford deal. He will turn 33 next month and has some wear on his tires but Stafford has been a solid leader and performer for some undermanned Lions teams through the years.
So, how will the Lions handle dealing him? Since the organization allowed the information to become public, it would stand to reason that the new regime, which includes general manager Brad Holmes, assistant Ray Agnew and new coach Dan Campbell, is looking to open a bidding war. 2023 Patriots Mock Draft Tracker
Find out what the top 'experts' are predicting the Patriots will do in the first round of the 2023 NFL Draft.
Fortunately for the Lions there would appear to be several teams in the market for a veteran addition. In addition to the Patriots, Denver, San Francisco, Washington, Chicago, Indianapolis, Pittsburgh and New Orleans all would be reasonable suitors in the Stafford sweepstakes.
While the Patriots have a higher pick in the first round than all but Denver and San Francisco, the others were playoff teams in 2020 and may have more urgency to make a deal. The Colts, for example, might very well consider themselves a quarterback away from Super Bowl contention after the retirement of Philip Rivers. Might GM Chris Ballard be willing to part with more than just a first-round pick to get a proven commodity like Stafford?
That would certainly make sense – and the same could be said of Chicago, Washington and New Orleans (assuming Drew Brees does in fact retire). All have the talent necessary to take advantage of the improvement Stafford would provide, and potentially be willing to part with more.
The Broncos (ninth) and 49ers (12th) would be ahead of the Patriots, but there could be a silver lining there as well. The Niners would almost certainly be dealing Jimmy Garoppolo if they indeed acquired Stafford, so perhaps Bill Belichick could be reunited with his former second-round pick down the road.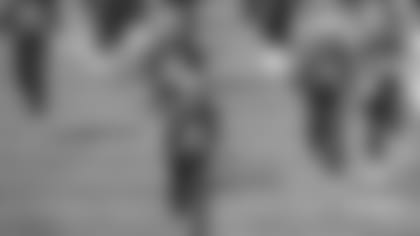 21 Burning questions for offseason
The Patriots have plenty of questions to answer this offseason and plenty of ammunition to make some big splashes.
As for salary, Stafford has two years and $43 million left on his deal with $10 million roster bonuses due in 2021 and 2022. So, he's more than affordable given his experience and production. But given the Patriots need for young talent, would such a trade make it more difficult to embark fully on the rebuilding process that is so desperately needed?
The Patriots could send their first-round pick to Detroit, and perhaps even add a mid-round selection or a player to the mix. (The knee-jerk reaction would be to send Stephon Gilmore as part of the deal, but it wouldn't make much sense for Detroit to acquire a 30-year-old corner while jettisoning their 32-year-old quarterback).
It's not often that starting quarterbacks get traded but veterans have been moving more frequently in recent years. One comp to Stafford to consider would be Kansas City's deal in 2018 that sent Alex Smith to Washington in exchange for a third-round pick and corner Kendall Fuller.
Smith's numbers with the Chiefs and age (he was 34) were on par with Stafford, although Smith had much more to work with in Andy Reid's explosive offense in Kansas City. It would appear the Lions will get more for Stafford, especially considering the wide variety of teams that potentially could be in the mix to drive up the price.
According to oddsmakers at SportsBettingDime.com, the Patriots are not in the top 10 of potential landing spots for Stafford. They list San Francisco at +250 as the favorite, followed by Indy (+300), Denver (+350), Washington (+500), Carolina (+750), New Orleans (+1500), Houston (+2000), Pittsburgh (+3000), the Jets (+3300) and Chicago (+5000). Sportsbetting.ag has the Patriots sixth at +800 with Indy the favorite at +300.
In terms of the 2021 season, Stafford would be a home run for the Patriots. He would provide some instant credibility to the offense and give the unit some life. But he also would have the same troubles Tom Brady had in 2019 and Cam Newton dealt with last year – a lack of a supporting cast.
If the Patriots use some resources to get Stafford, that would cut into both the draft capital and cap space needed to make those improvements. The team may feel better using the picks and cash to find some young talent for the future.
While the idea of Stafford sounds good – and I'd certainly be on board if the first-round pick alone gets it done – it may not be in the best interests of the team going forward since it would be a short-term fix. So, there are no easy answers to be found.
One thing we can all agree on, though, is adding Stafford to the mix is good news for the Patriots because it adds options and intrigue all around.