Welcome to NFL Streaming 2.0.
The NFL's live streaming of regular season games has gone from dream on, to stream on status in 2015, with more news to come in the next week.
The league is allowing CBS Sports, a unit of CBS which broadcasts AFC games, to live stream two regular season games free to fans. There doesn't appear to be any strings attached, meaning fans don't have to register/authenticate with their TV provider (see TV Everywhere). More details will be forthcoming.
NFL fans will have free access across platforms to two regular season games for the first time
CBS helped pioneer the streaming of live sports to large audience, teaming with content delivery kingpin Akamai Technologies to deliver the three-week long March Madness college basketball tournament back close to the turn of the century.
CBS recently announced plans to stream ads for Super Bowl 50 online.
The league extended its dealings with CBS last season by allowing them to broadcast and produce half of the league-owned NFL Network's Thursday Night Football games. With CBS carrying AFC playoff games again this year -and Super Bowl 50 early next year - it looks like a banner year for the media giant.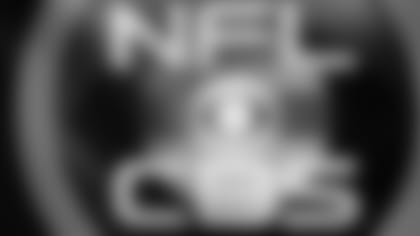 The Year in Streaming (So far.)
This CBS live streaming deal comes just weeks after AT&T announced that DirecTV will stream its NFL Sunday Ticket out-of-market game package to millions of fans at college and home after a very limited availability last season. Viewers need not purchase the company's satellite TV service.
This is the result of DirecTV extending its exclusive deal with the league before AT&T completed the nearly $49 billion acquisition of the satellite TV company earlier this summer.
Just months ago, The NFL and Yahoo announced that the online power will live stream the regular season game between Buffalo and Jacksonville this season (held in London), online and free worldwide with only the two team's local markets able to watch it on broadcast TV. The NFL calls it a test.
Yahoo reportedly paid $20 million for the live streaming. It's unclear if or what CBS paid for the rights to live stream the two regular season games this year.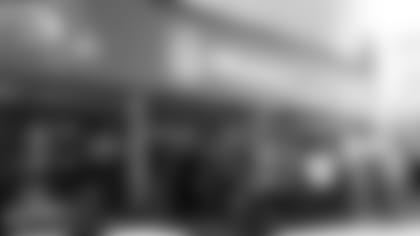 App Advances
And in a strategic consolidation of numerous NFL apps, the league will next week announce changes across its line that will result in the NFL Mobile app, and likely the newly fortified NFL Game Pass, receiving new streaming features. Check back after Labor Day.
NFL Mobile, as offered by Verizon Wireless, already allows subscribers to the service provider to live stream primetime (Sunday Night Football, Monday Night Football and Thursday Night Football) games along with the local market games of users. Currently, other wireless providers can't stream these games, but their users can get basic features from the NFL Mobile app.
A potentially interesting note from the CBS Sports press release reads: "Streaming coverage will also be available to Verizon customers on phones through NFL Mobile. Additional details of the streaming coverage for each game will be announced at a later date." It's unclear if this refers to the two CBS games or streaming games live in general which NFL Mobile from Verizon already does for subscribers. This season it's adding the NFL RedZone live scoring coverage channel to the mix for $1.99 a month.
Live streaming by broadcast networks is not new. Early this year, the NFL allowed streaming of the playoffs and the Super Bowl. CBS has Super Bowl 50 this year.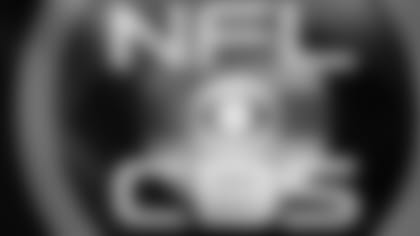 The CBS Deal
Streaming coverage will be available on laptops, desktops and tablets at CBSSports.com and on televisions through select Connected TV devices, including Xbox One, Apple TV, Chromecast, Roku players and Roku TV models, according to CBS.
Streaming coverage begins with the national broadcast of New York Jets-Miami in London (Oct. 4, 9:30 AM, ET), which will mark the first NFL ON CBS regular season game to be streamed live, according to the media company. CBS Sports will also stream Carolina-Dallas (Nov. 26, 4:30 PM, ET), which will mark the first time the CBS Sports broadcast of a Thanksgiving Day game is streamed live.
"We're very excited to offer more NFL ON CBS streaming coverage across more digital platforms than ever before," said Jeffrey Gerttula, Senior Vice President and General Manager of CBS Sports Digital, in prepared comments on Tuesday.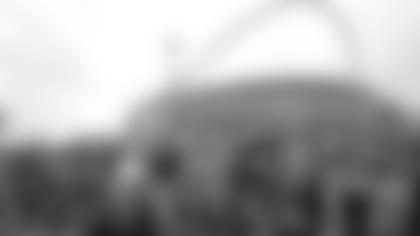 International Expansion?
The NFL's streaming of live games would seem to be in support of expansion beyond the U.S. Now, both games played in London this season will be available to the online masses thanks to Yahoo and CBS. The league has streamed games from the U.S. live to far-flung fans outside North America for years via the original NFL Game Pass pay service.
Streaming the London games to fans in the U.S. could lay the groundwork for interest for a franchise in London someday.
The Bottom Line
You'd be hard-pressed to find a fan who wouldn't love to watch games for free as opposed to having to first pay for cable-TV-like programming packages or a separate service amount. But while the NFL and its partners (including new allies like Yahoo) address that need here and there, the least expensive way to watch most games live is to buy a HD antenna for your TV to take advantage of free, over-the-air broadcasts from CBS, NBC, Fox and ABC. That said, the situation has clearly improved for streaming of live NFL games in 2015. Expect more, as the league continues to work with its longtime broadcast TV business partners and online outlets looking to get in the NFL live game streaming business.
Bob Wallace is a technology journalist with over 30 years of experience explaining how new services, apps, consumer electronic devices and video sources are reshaping the world of communications as we know it. Wallace has specific expertise in explaining how and why advances in technology, media and entertainment redefine the way football fans interact with the league, teams, players and each other. He's the Founder of Fast Forward Thinking LLC.