Since winning their fifth Super Bowl last month, the Patriots have been anything but passive observers. High-profile acquisitions and rumors surrounding potential future transactions have kept New England squarely in the NFL spotlight.
That could continue this week as well, when pro football's power brokers convene for the 2017 NFL Annual Meeting. This year, it once again takes place in Phoenix, Arizona – the third time in five years that the springtime gathering will happen out there. The meeting officially opened on Sunday evening, yet the real business – debating and voting on rule change, bylaw, and resolution proposals, as well as other league issues – doesn't commence until Monday morning.
In recent years, the Patriots have actively sought to amend certain rules by sponsoring their own proposals. For the second consecutive year, New England did not submit any such motions for this week's meeting. However, there are at least a couple of items on this year's agenda that, if approved, could affect the way the Patriots do business on and off the field.
NO MORE LEAPING TO CONCLUSIONS?
There are 15 proposals to alter the NFL rulebook, half of which were submitted by various clubs. One in particular, by Philadelphia, seeks to outlaw a play that New England has successfully executed in each of the past two seasons.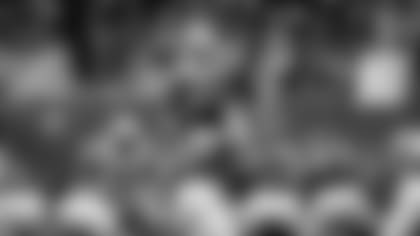 The Eagles are asking that the league outlaw the so-called "leaping" field goal/extra point kick block tactic, where a player on the defense takes a running start before hurtling the players on the line of scrimmage in order to get into the opposing backfield and block a kick. Defensive end Shea McClellin did so last December against Baltimore and former linebacker Jamie Collins blocked a Colts extra point in this fashion back in 2015. McClellin also unsuccessfully attempted such a kick block against Atlanta during Super Bowl LI.
CHALLENGING TIMES
One of the ideas the Patriots spearheaded in recent years was allowing coaches to challenge all plays and make them subject to replay review. That concept will continue to be debated at this year's meetings, although it's not New England submitting the proposals. The Buffalo Bills and Seattle Seahawks are co-sponsoring a proposal would permit coaches to challenge any official's decision on the field (save scoring plays and turnovers, which are already automatically reviewed).
ROSTER RAMIFICATIONS
Washington, meanwhile, is pursuing three of the six bylaw changes this year, one of which would eliminate the first mandatory roster cut-down date in the late preseason. Currently, teams must trim their 90-man rosters to 75 players heading into the fourth and final preseason contest. The Redskins would like to do away with this and just allow teams to carry 90 players until the final 53-man rosters are decided at the conclusion of the preseason.
The Redskins are also asking for a change to allow players who sustain concussions during the regular season to be placed on an Exempt list until they are cleared to play again. In the interim, that player would be replaced on the active roster by a team's practice squad player of choice.
RETURN OF THE THROWBACKS?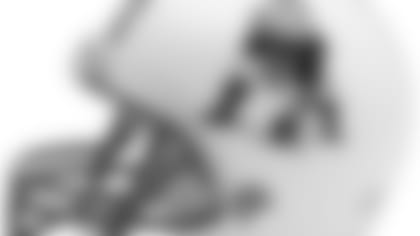 Three resolutions will also be on the table this week in Phoenix, the first of which (submitted by the Eagles) would allow teams to utilize a second, alternate helmet to coordinate with a team's chosen third uniform. This is significant to the Patriots because, if passed, it would allow for the potential return of New England's "throwback" uniforms.
The Patriots have not sported their red 1985-era uniforms since the league instituted a policy several years back precluding teams from wearing a second helmet due to supposed health concerns. Those popular throwback uniforms feature the old Pat Patriot logo on a white helmet, and the Patriots haven't been able to wear those uniforms because the current silver helmet would, of course, not complement those jerseys.
POSTSEASON NEGOTIATIONS
During the past few postseasons, New England's coordinators, Josh McDaniels and Matt Patricia, have been sought after as head coaching candidates for clubs making head coaching changes. Director of player personnel Nick Caserio also received attention for at least one vacant general manager post this past postseason, which he ultimately declined to pursue.
The NFL's competition committee is putting forth a resolution to allow teams with vacant openings at head coach and GM to negotiate and reach agreements with assistant coaches and executives before that individual's current team ends its postseason. Right now, teams must wait until after a candidate has completed the postseason in order to avoid a potential conflict or distraction for that person's current employer.
PATRIOTS PARTICIPANTS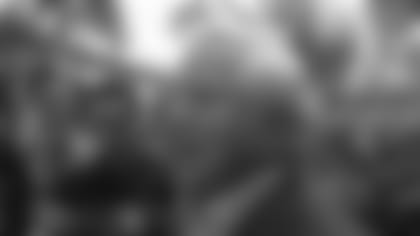 New England is always well-represented at the Annual Meeting, and this year will be no different. Patriots chairman and CEO Robert Kraft is always a busy man who serves on several NFL Committees. This year, he'll sit on six. The Media (which he chairs; formerly known as Broadcasting), NFL Network, Finance, Compensation, and Management Council Executive Committees are all returning seats for Kraft. He'll also take on a role on the newly-formed Chairmen's Committee, which was announced last August, just prior to the 2016 regular season.
Patriots president Jonathan Kraft will once again co-chair Digital Media and serve on the Business Ventures Committee. At least one of the Krafts usually entertains questions from the media while on-site, and that typically occurs on the Monday of the meeting.
Head coach Bill Belichick is also expected to attend, although media reports over the weekend indicate that he won't be taking part in the traditional AFC Coaches Breakfast on Tuesday morning. A "scouting conflict" was cited as the reason he won't be joining the other 15 AFC head coaches, who field questions from the media for an hour. Their NFC counterparts do so on Wednesday morning. We'll be on the lookout for Belichick, however, on Monday, in case he holds an impromptu gathering for reporters, as he has done on occasion at previous annual meetings.
DEALS TO BE DONE?
It's possible, of course, that New England could continue to conduct roster-related business this week. With all the key decision-makers from each of the 32 teams being in the same place at the same time, it's conceivable that reported deals involving cornerback Malcolm Butler and backup quarterback Jimmy Garoppolo could be revisited in the coming days.
PFW and Patriots Today will be on the ground in Phoenix to cover whatever transpires this week. Look for written and video updates Monday and Tuesday right here on patriots.com.