Not everything in sports is rocket science. But what happens when actual rocket scientists set out to improve the way fans watch competitive events from the stands and at home?
The answer is fast mover Replay Technologies, which has built a unique, camera-based system that creates a 3-dimensional viewing experience that doesn't require special TVs or fans to wear glasses when watching a sporting competition.
If you watched any of The Matrix series of movies, you have an idea of what Replay Technologies has been doing for sports. Even if you have, check out this clip from a Dallas Cowboys game as seeing truly is believing.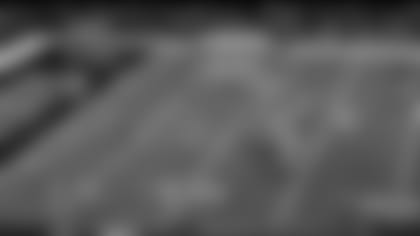 Replay received a Sports Emmy last year with the New York Yankees' YES Network and was nominated again this year, with TNT for its work on the NBA All-Star Game.
This magnetic content, created by the company, is offered up to the team for use on big video boards such as the one at AT&T Stadium, use on end zone big screens, to broadcasters who can include it in their game telecasts and someday over the Internet. The 3D images might also work its way into instant replay.
And with the NFL continually striving to enhance and advance the fan experience, it's tough to imagine this tech-enabled system as anything less than a fixture in stadiums across the country in a few years. That's because it's a proven system, not a "future," as in a promising system yet to be used.
The company's three Israeli rocket scientist founders lamented the limitations of 2D soccer broadcasts from a lunch table in London several years ago and set out to create a means to take sports viewing to the next level. "They wanted to see the game from the perspective of the soccer ball," explained Preston Phillips, vice-president of marketing and communications for Replay.
It's little surprise that Dallas Mavericks owner and techy Mark Cuban is an investors. Guggenheim Partners is as well.
Replay's stadium system, dubbed Arena, gives teams options when it comes to delivering 3D images for fans in the stands and watching games on TV.
The first step requires the installation of 25-32 custom-built, super high-definition cameras around the venue to create a circle. Each has powerful zooming capability. They are connected via fiber- optic cable to either a server room in the facility or to servers in a TV production-like truck that need not remain on-site throughout the week.
The special cameras, which act as sensors, film in 5K format throughout the game. Since its inception, Replay has kept pace with advances in resolution, having originally set out using 3K unit years ago. The company works with consumer electronics giants such as Intel, Samsung and others to drive innovation in the cameras it uses.
Replay typically enters into multi-year deals with teams for its offerings and separate such agreements with broadcasters.
The tandem that operates the arena system cameras from a joystick-type device consists of the pilot and the co-pilot. Together they render 3D images of plays by pulling video from multiple cameras in sequence and offer the finished product to the team - and often the TV broadcaster - shortly thereafter.
Three years ago, replay took about 10 minutes or more for the entire process, which includes rendering a 3D image, handling visual aesthetics and delivery of the final product for use. This year (for football) that time will be under a minute, according to Phillips.
The 3D images can be displayed in the stadium and broadcast to TV viewers to give them a more immersive viewing experience than the norm. All footage captured by the in-stadium system can be saved for uses after the contest concludes, which will likely power additional captivating content viewing opportunities for fans in the post-game world.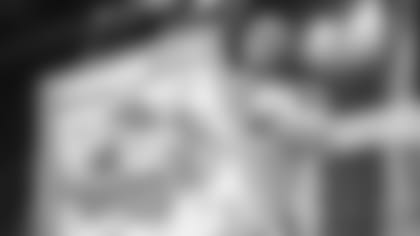 Remember that video game-playing age groups are already used to viewing 3D images in games such as Madden 25. That's a plus for fan development as much of America's youth spend more time online than watching TV. Remember Commissioner Goodell has already promised to stream the Buffalo-Jacksonville in London live over the web this season.
It's not a reach to envision Replay system-captured game footage being used in film breakdown session by coaches – and to be viewed by individual players as part of film study – to add a new dimension to coaching.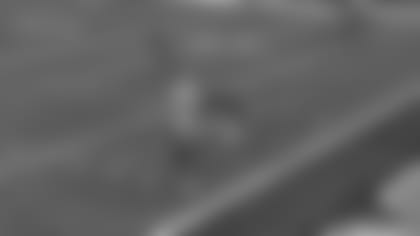 Given the 3D, The Matrix-like, video capture capabilities of the Arena system, it's difficult to imagine it not being used in the NFL's instant replay system which many say should be expanded in terms of cameras, camera angles and use.
Patriots Head Coach Bill Belichick has been pushing aggressively, and for many years, for the installation of fixed cameras covering the goal line, end zone and remaining perimeter of the field to improve and expand instant replay – a decade of proposals that have largely fallen on deaf years for a decade.  The league may be changing its tune here as this year's proposal was not rejected out of hand but instead is being researched.
With its circle of super high-def cameras (with advanced zoom capabilities) and the resulting capture of plays that include all angles, Replay's Arena system would seem to be a solution best equipped to address the long-standing issue of camera coverage of the playing field for instant replay purposes.
Given Replay's proven track record of award-worthy accomplishments in professional sports, and the NFL's ongoing drive the enhance and advance a TV product that's already at the top of the most-watched programming list, broad use of 3D images is a matter of when, not if.
Add in the ability to enhance the fan-in-the-stands experience and the many possible ways to offer the images to fans (highlight packs for example), and eventual fan control of the image viewing, and you get a pretty good picture of how Replay's technology and products could fit into the evolution of the NFL as a spectator sport.
With rocket scientist sports fans on the job, you have to wonder what's next?
(Most definitely) stay tuned!
Bob Wallace is a technology journalist with over 30 years of experience explaining how new services, apps, consumer electronic devices and video sources are reshaping the world of communications as we know it. Wallace has specific expertise in explaining how and why advances in technology, media and entertainment redefine the way football fans interact with the league, teams, players and each other. He's the Founder of Fast Forward Thinking LLC.*