At long last the Patriots are closing in on the 2023 regular season, kicking things off next Sunday, September 10 at 4:25 against the Philadelphia Eagles.
After a month of practices, preseason games and a set of joint sessions with the Packers, we've gotten an early taste of what's on tap for New England this year. Overall, the squad features a large amount of continuity, with some select additions that include offensive coordinator Bill O'Brien and a rookie class that has jumped immediately into the mix, securing 12 roster spots.
But a handful of questions linger, starting with uncertainty along the offensive line and running through the other two units, offense and special teams, as well.
Here's a breakdown of what those questions are, and what the answers might be as the Week 1 arrives.
How does the revamped offense come together?
It was a better summer for the Patriots offense after the addition of Bill O'Brien as offensive coordinator, but it was a small sample size for the starting offense with Mac Jones and company playing just three series in the second preseason game against the Packers. Those 18 snaps were okay, with a lone touchdown drive that started off a recovered fumble from Green Bay's 18-yard line. The final series ended with a sack and forced fumble, so there wasn't a whole lot to take away from preseason action with other issues discussed below coming into play.
In the days before that preseason game, the joint practices against the Packers were more promising with Mac and the offense lighting things up during early red zone work and then capping the second day off with a bomb touchdown to DeVante Parker during a full-field team period. For the optimists out there, this was the key day to focus on as it was one of the best stretches for the offense in over two years and it was well worth the hype.
Still, we never got a look at what the offense will look like at full power. Mike Gesicki was lost just as he was starting to come on in camp and the top wide receivers saw the same amount of preseason snaps as Mac did. So how it will all come together is anyone's guess. Will they be heavy on two tight end sets? Or will they lean into three-receiver packages? How will third downs play out at running back? How will the rookie receivers factor in? There are a lot of secondary questions for the offense, but still plenty of reasons to believe that this can be a much-improved unit over last year's.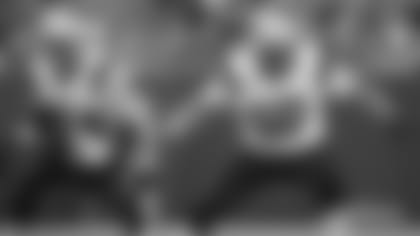 Can the offensive line get healthy and protect Mac?
This is the biggest unknown of all, how the offensive line will come together. Let's start with what we think we know, Trent Brown will be at left tackle and David Andrews will be at center for opening night. Beyond those two it gets dicey. Michael Onwenu seems to be trending toward playing, but Cole Strange still seems to be easing his way back in. Pencil in Atonio Mafi at left guard, as he was held out of the preseason finale and it appears the team wanted to protect him. But is Onwenu ready to go wire to wire? If not, it's unclear who will rotate in, especially if Riley Reiff isn't healthy in time.
At least there are some more options to consider at right tackle but none are slam dunks. First comes Sidy Sow, the rookie who occupied the right tackle spot for the last few weeks of the preseason. Beyond him, new additions Tyron Wheatley Jr. and Vederian Lowe just arrived but could be immediately called upon, while newly healthy Calvin Anderson just returned to practice and seems like the longest shot. He played all left tackle during OTAs when he was healthy.
There are no obvious answers with a week to go as far as availability, and that doesn't even scratch the surface of how the group will actually perform against arguably the best defensive line in the league. It seems a safe bet that a couple of rookies are going to be thrown into the fire and at least one player who spent the summer on another team will also be thrown right into the mix.
Strange's impending return will be a nice boost and kick all the remaining personnel questions to the right tackle spot. It seems like the team is hoping to find an answer somewhere between Anderson, Wheatley and Lowe, but it could take some time to figure it out.
Can the defense be better without McCourty?
With a couple key exceptions, the 2023 Patriots defense looks largely the same as 2022, with Devin McCourty being the biggest absence. That's not one easily swept under the rug, but with a vast array of safeties to make up the difference, the Patriots have a lot of different options to consider. Jalen Mills looked especially comfortable in a safety role, making a number of plays throughout the summer. He, along with Kyle Dugger, Jabrill Peppers, Adrian Phillips and Marte Mapu, all played multiple safety positions as it appears the team is unafraid to spin the dial with all of them.
The front and second level have a collection of proven veterans and while that's a reason for confidence the bigger question is whether or not this is a group that is still ascending, one that can reach a new level this season, especially against their toughest foes. That's why they'll need to get some newfound impacts, perhaps from some unexpected places.
But make no mistake, this is a tough, experienced group that played with an edge all summer long.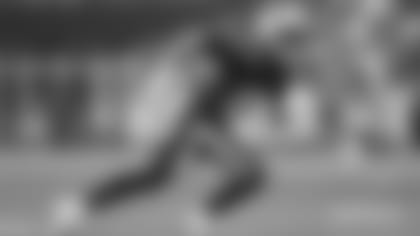 What impact will the defensive rookies have?
Christian Gonzalez and Keion White should be immediately involved on defense, with Gonzalez projected to start on the outside across from Jonathan Jones. White could be more of a rotational player, at least initially as the team figures out how to best use him. That duo, along with ascending second-year player Sam Roberts, provide a shot of youth to the defense that it needed, but how much can we expect of rookies?
If this summer was any indication, a lot. Gonzalez has been making strides every time he takes the field, while White was excellent in his preseason debut against the Texans and then built on that performance with a strong two days of joint practices against the Packers. Unfortunately, White was hurt in the second joint practice, putting an abrupt end to his summer at least as far as the preseason games went. But memories of his performance against the Texans linger and offer high hopes.
If the veterans on defense set the floor, it's the rookies who will set the ceiling. Both of the first two picks have the chance to make immediate impacts, while Mapu should get his chances as well.
Are the rookie specialists ready for the pressure?
After selecting a rookie punter and kicker in this year's draft, the Patriots are throwing veteran caution to the wind and rolling the dice with the young specialist duo. Both Chad Ryland and Bryce Baringer showed impressive leg strength this summer, but both also had bouts of inconsistency. That's somewhat to be expected, however, the margin for error is going to rapidly shrink with the advent of the regular season. Pressure and elements will only get worse than what they experienced this summer.
There will be some learning on the fly and hopefully, neither are faced with a high-pressure moment right out of the gate. If it works, the Patriots will be all set at kicker and punter for the foreseeable future, a position they haven't been in for a few seasons.