Are you ready to feel ancient? Good!
The Patriots roster boasts plenty of young talent, and we thank them for their spry, youthful energy. With the mature skill on the field, it is easy to forget that many grew up in a time where Eddie Murphy was best known for his role as Dr. Dolittle and not as Mr. Robinson on "Saturday Night Live." 
With nostalgia in our hearts and a midlife crisis on our minds, here's a look at what the world was like when some of our youngest Patriots were born. 
8. Rob Gronkowski - May 14, 1989
When Little Baby Gronk entered the world, "The Simpsons" were still seven months from premiering and "Honey I Shrunk the Kids" was the summer blockbuster. While people were pumping gas for $1.12, they were more than likely belting out "I'll Be There for You" by Bon Jovi. And really, who could blame them?
7. Dion Lewis – September 27, 1990
Dion Lewis was born in the thralls of some magical music moments. In September of 1990, the cool kids were singing along to "If Wishes Came True" by Sweet Sensations, "Release Me" by Wilson Phillips, "Blaze of Glory" by Bon Jovi and "(Can't Live Without Your) Love and Affection by Nelson. It truly was a great time for music. 
6. Bryan Stork – November 15, 1990
Newborn Bryan Stork likely spent his first days watching Kevin McCallister slap aftershave on his face and trick Joe Pesci in "Home Alone." The movie premiered on Nov. 16, 1990, just one day after Bryan was born, and holiday greetings were forever changed.  ("Merry Christmas, you filthy animal!")
5. Dominique Easley – February 24, 1990
When Dominique Easley was born just six months earlier, the world was jamming to "I'm Too Sexy" by Right Said Fred and celebrating the totally amazing excellent discovery that is "Wayne's World."
4. Brock Vereen – August 17, 1992
Larry Bird has been dubbed one of the most prolific athletes Boston has ever known. One Patriot was only around for his legendary career 24 hours. Brock Vereen was born just one day before Larry announced he was retiring with the Celtics on Aug. 18, 1992. Larry Legend's career would be one known through stories and highlight videos and not in real-time, like some of his teammates.
3. Jimmy Garappolo – November 2, 1992
Someone get Jimmy Garappolo a secondhand flannel. The quarterback was born right as grunge hit the U.S. hard. Nirvana dropped their second album "Nevermind," which included grunge anthems like "Smells Like Teen Spirit" and "Come as You Are," just more than a week before Jimmy's birthdate.
2. Shaq Mason – August 28, 1993
In 1993, the first Beanie Babies were released. Among them were Legs the Frog, Squealer the Pig and Shaq Mason the Offensive Guard. 
Ok, so you can't add the last one to your collection – which is undoubtedly covered in dust – but Shaq has never known a world without the baby animal phenomenon.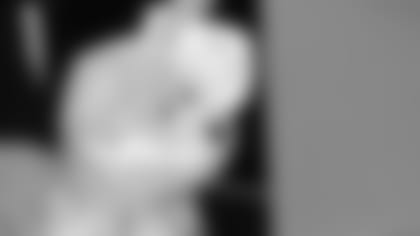 1. Malcom Brown – February 2, 1994
For the true youngin' Malcom Brown, who clocks in at 22 years old, the past doesn't seem so long ago. People were bustling between seeing "Mrs. Doubtfire" and "Ace Ventura" in February of 1994, still blissfully unaware that the MLB season would be cut drastically short.
If you had a dollar for every person who said "Life is like a box of chocolates," you would have enough money to buy that coveted Play Station, which also came out in 1994. And just months later, we would join our "Friends" for coffee at Central Perk for the first time, and life as we know it would change forever.
At least you made it through the nostalgia without googling "Bon Jovi 90s hair" or "midlife crisis purchases." Now, go get that motorcycle.