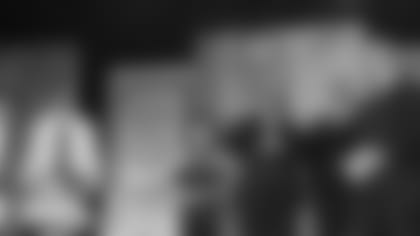 ]()The five major professional sports teams in Boston came together Tuesday, Nov. 30 to help raise nearly $3.5 million for Children's Hospital Boston, an international leader in pediatric care. Representative from the Patriots, Revolution, Celtics, Red Sox and Bruins - including Robert and Jonathan Kraft, Patriots players past and present, as well as current and former Revolution players - attended the event to help raise funds for Children's Hospital.
Since its inception in 1997, Champions for Children's has helped raise over $20 million dollars for Children's Hospital to help fund patient care, cutting-edge research, and community outreach initiatives.
Click here to view a photo gallery of pictures from the event.
Click here if you are interested in donating to help support the valuable work of Children's Hospital Boston.