Beyoncé and Jay-Z are on the run again. Yes, Queen Bey and Mr. Carter are hitting the road again this summer, and of course, that includes a stop at Gillette Stadium. 
While this is the third time Beyoncé has come through Foxboro in the past four years (and the second time Jay-Z has joined her), the pair's connection to Gillette Stadium and the football team that inhabits it goes well beyond tour stops. In honor of their return, we're looking back at the history of Beyoncé, Jay-Z and the Patriots. 
https://twitter.com/espn/status/958758054664777728
If you listen carefully, you can find both Jay-Z and Beyoncé's songs floating around 1 Patriot Place all year long. The second Tom Brady's foot hits the Gillette Stadium field, "Public Service Announcement" blasts over the speakers. Jay-Z makes an appearance in "Tom vs. Time" while Tom is driving, and during the Super Bowl media availability, Tom listed him as one of his favorite artists. 
He even used lyrics from "Tom Ford" as an Instagram caption. Now that's true fandom. 
https://twitter.com/Patriots/status/946719961585631232
Eric Lee said the person he would most like to have dinner with is Beyoncé, and honestly, who wouldn't want to share a meal with the Queen B?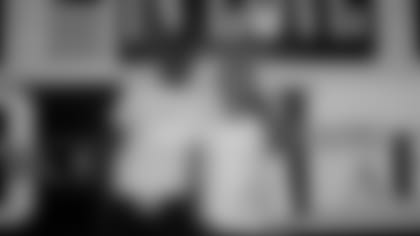 Robert Kraft has spent some time with the couple over the years, whether they are hanging out before one of their shows at Gillette Stadium or celebrating career milestones.
You won't want to miss Beyoncé and Jay-Z when they come to Gillette Stadium in August. Tickets go on sale March 19.