At the intersection of Entrepreneur Street and Business Avenue, sports tech innovators are finding the home of business experts equipped with the financing, wherewithal and connections needed to help visionaries launch and fuel their companies forward.
Startup accelerators have risen to bridge the gap at the earliest stage of business challenge and in many industries. Now they're arriving in the sports world with the L.A. Dodgers and R/GA http://www.dodgersaccelerator.com/ entering in April, Stadia Ventures this month and Nike working to help out hopefuls in need.
Startup accelerators are crucial to the evolution of sports because they partner with little-known tech entities with the goal of fueling big changes in the way their games are played, viewed and marketed.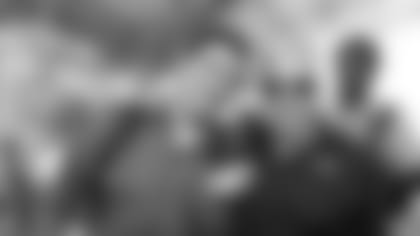 This is why. Accelerators provide seed funds, advice/guidance/workshops/pitches and access to their powerful networks of business partners. In return, they ask for an equity stake in the fledgling entity of under 10%. These are precious resources to idea folks who are tech smart but not business-savvy.
Patriots Owner Robert Kraft just returned from leading a delegation to Israel that checked out startups and related entities in a country that has given rise to tech startups for decades.
So why should football fans, or the larger legions of sports fans, care about startup accelerators? It's because oftentimes those who push innovation and advancements in products and services are tech savvy but sorely lack business brains. Without the latter, their creations might not see the light of day.
I've seen some of the most promising science minds stumble, bumble and fumble when put in the very same room as venture capital execs (the money folks) to make the business case for funding for their companies, product ideas and more. No connection usually means no money, (or worse), no interest.
That happened at a national bio-IT conference and has taken place at tech conferences across the country. Nowadays, events often include a session that brings together promising tech entities and investors to enable the former to formally pitch what they have to those with money to invest.
This represents a step forward in the tech industry but has met with mixed reviews as some leave the sessions with a few business cards but no solid interest from the money folks. Others find these opportunities valuable as they don't typically have access to financial types and come away knowing what they didn't know before about what it takes to launch a company.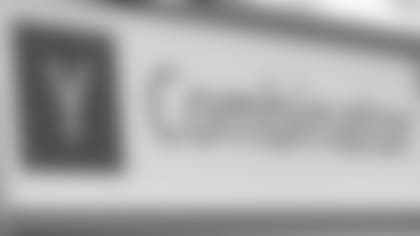 The first decision for a startup wannabe today is whether to go with a general startup accelerator or one focused on the sports world. The good news is that startup accelerators are popping up everywhere. The State of Massachusetts has one, countries such as Israel have them and industry groups have them. You can expect more to come going forward.
Whether or not to go the startup accelerator route requires folks to decide if they want to commit to ceding a 7-10% equity stake in their just forming companies in return for all the assistance. Judging by the number of startups swarming to accelerators, countless successful business wannabes think it is.
Take Y Combinator for example, the 10-year-old accelerator claims it has funded 800 startups since 2005, including well-known clients Airbnb, Twitch and DropBox. It describes itself as a community of over 1,600 founders.
Accelerators have risen up and taken root relatively quickly as they are the missing link between great idea folks and great business minds. To attract bigger funding that exists for established upstarts by way of venture capital investments, funding from tech companies with funding units such as Cisco Systems and Intel and private equity firms, interest-free loans and tax credits from states, you have to exist.
As many have learned the hard way, launching a legitimate company alone is the heaviest of lifting in the business world if you are coming from the outside.
Some startup accelerators offer a soup-to-nuts approach where the entity moves to their facilities for several months for a business boot camp of sorts. They are provided mentoring and more in preparation to pitch themselves to the accelerators execs and those from potential business partners an investors.
But after camp, the advice, connections to program alumni and help advancing continue.
Y Combinator invests $120,000 twice a year in a large number of early-stage startups (most recently 85). The startups move to Silicon Valley for three months, during which "we work intensively with them to get the company into the best possible shape and refine their pitch to investors," according to the accelerator. "Each cycle culminates in Demo Day, when the startups present their companies to a carefully selected, invite-only audience."
- Techstars Boston is an established startup accelerator that provides participants $118,000 in funding, mentoring and even office space for a 7-10% equity stake in each entity.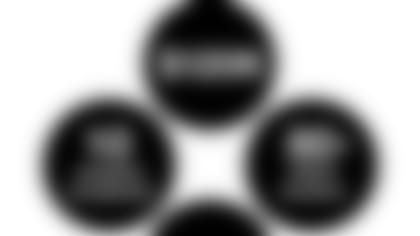 - The L.A. Dodgersaccelerator also provides $120,000 in funding for each startup, provides co-workspace facilities in the city, and offers over 80 mentors from the Dodgers, R/GA and their respective networks.
But wait, there's much more. The accelerator also says it also provides "partnership, distribution, & strategic support from the Dodgers organization; design, development, & branding services from R/GA and; on-site technology and design experts, with all the work culminating in an invite-only Demo Day."
- Stadia Accelerator is a bit different in who it works with. The firm helps 'established sports business startups' get to the next level through the combination of equity investment, intensive mentoring, and connecting you to the top sports business executives in the country, according to its website.
Founded recently by two sports business execs, it's likely this accelerator is more attuned to the specific challenges faced by entities looking to thrive in the wide world of sports.
And Stadia takes its clients farther down the road in the sports industry. "We finish the delivery by helping companies close their next deal, land their next investment round, or find an exit partner (aka company to acquire the client).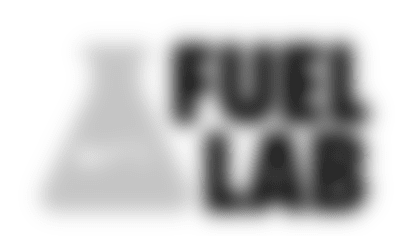 - Nike+ Accelerator seems more focused on startups seeking to work first and foremost with the sports apparel/footwear/accessories giant as a business partner.
In its first event 10 startups moved to its headquarters in Portland, Ore., for three months and worked with Nike and mentors on their products. Participants presented their product concepts to what Nike says were "over 1000 Nike leaders, angel investors, venture capitalists, industry leaders, and members."
We all have heard old stories about a handful of inventors who started their tech companies in their garages and rose to prominence. That outdated approach has been replaced by startup accelerators who offer idea folks an appealing alternative to the pitfall-fraught go-it-alone route of the past.
Better still, sports-specific accelerators are rising up to meet the daunting challenges of bridging the gap between cool concept and deliverable products to the NFL and the larger sports world. As a result, expect to see more innovations in how sports are played, viewed and marketed.
That's good news for all parts of the sports ecosystem.
Bob Wallace is a technology journalist with over 30 years of experience explaining how new services, apps, consumer electronic devices and video sources are reshaping the world of communications as we know it. Wallace has specific expertise in explaining how and why advances in technology, media and entertainment redefine the way football fans interact with the league, teams, players and each other. He's the Founder of Fast Forward Thinking LLC.