There were two major story lines in New England's painful loss to the Jets in New York Sunday: the return of Rob Gronkowski and the Patriots' deficiencies on 3rd down.
Gronk, of course, was major news, seeing his first game action since the 2012 playoffs. He was targeted by Tom Brady 17 times, but caught only eight of them. Still, he managed 114 yards receiving and nearly was the hero on the final drive of regulation.
Meanwhile, the Patriots offense couldn't buy a third-down conversion, while the defense allowed the Jets to be successful more than half the time in those situations.
This week on After Further Review, we'll examine the entire game, as usual, but we're going to focus our attention in the written analysis on those aspects of it that were most decisive – Gronk's targets and every third-down play: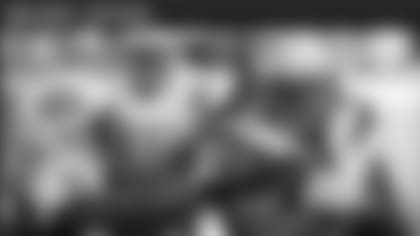 ](http://www.pjtra.com/t/R0BKSkdIREBKSElGRUBISEtERw) ...Gronk's first reception came on a 2nd-and-10 from the NE 36. Brady was in the shotgun, with Brandon Bolden next to him. The Patriots sent two receivers to the left and one other to the right flank. Gronk was lined up in a two-point stance next to right tackle Sebastian Vollmer, looking like he was going to back up into pass protection as a blocker. At the snap, Gronk ran a simple nine-yard out-pattern. He was single-covered by linebacker Demario Davis, who simply stood flatfooted when Gronkowski engaged him. It was far too easy for Gronk to get open and make the catch, which he turned up-field to get the 1st down.
...Gronkowski's second grab was Brady's longest of the game, and almost was a touchdown. 1st-and-10 from the NYJ 31. Jets were in their base defense, with New England in what appeared to be a running formation: Brady under center, Bolden alone in the backfield, two receivers stacked to the right, Gronk and Michael Hoomanawanui in three-point stances to the left of LT Nate Solder. At the snap, everyone eligible flared out on pass routes. Gronk took a step inside to run down the seam. Two Jets front-7 defenders passed Gronkowski off, and safety Antonio Allen, off to Gronk's left near the line of scrimmage, was unable to chase him down.
...New England had one 3rd-down opportunity in the opening quarter, but it was automatically a 1st-down due to a Jets offside penalty. The play didn't count in the official game book as a third-down conversion.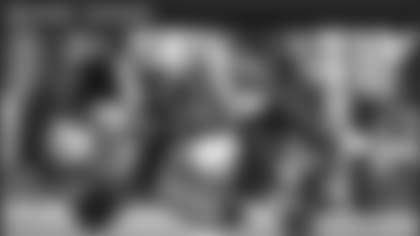 ](http://www.pjtra.com/t/R0BKSkdIREBKSElGRUBISEtERw)...Opening drive of the game, Jets faced a 3rd-and-10 from their own 45. Cornerback Kyle Arrington was matched with receiver Jeremy Kerley. New England was playing man-coverage, as indicated by Arrington shadowing Kerley when the latter went in motion pre-snap. Kerley then ran a textbook pattern. Motioning left-to-right, Kerley allowed a fellow receiver to advance from the line of scrimmage first, and he followed. Arrington did a poor job playing off the line and thus getting "caught up in the wash" behind that other receiver and the Patriots defender covering him. This allowed Kerley to cut back to the middle with no one around him. QB Geno Smith had an easy throw to make. Kerley caught it, and Arrington, arriving late, collided with safety Steve Gregory, who'd moved up to make the tackle.
...Same drive, 3rd-and-6 from the NE 28. Kerley lined up in the slot spot in a trips-right bunch formation. This time, Patriots were playing zone, and Alfonzo Dennard, the left cornerback, wound up guarding him when Kerley's route took him to the outside. Kerley faked like he was turning back to the middle of the field, and Dennard bit hard, but Kerley spun back to the sideline to get separation from Dennard. It worked perfectly. Kerley made the easy catch, turned up-field, shook Dennard to get a few extra yards, before giving himself up. Fine route-running by Kerley.
...Final play of the drive: 3rd-and-7, NE 12. Arrington was back on Kerley, who lined up wide to the left. Patriots in man-to-man again. Arrington gave Kerley a 5-yard cushion. At the snap, Kerley ran straight for the end zone, looking back at Smith the whole time. Kerley and the backpedaling Arrington made contact in the end zone, as Kerley shoved Arrington away and turned to the side of the end zone. Arrington was on his heels and couldn't recover in time as Smith delivered a good ball for the score.
...Next Jets drive, 3rd-and-3, NE 36. Man coverage again. Receiver David Nelson wide right, covered by rookie Logan Ryan, who actually played the route extremely well. Nelson ran a 15-yard curl. Ryan was on Nelson like glue, but the ball was delivered with precision to Nelson's backside and there was nothing Ryan could do, close as he was to making the play.
…3rd-and-3, NE 48. Jets were playing man, with Gronk lined up alone wide right. Brady lobbed a pass downfield, realizing that his tight end was alone with Allen and no other Jets defender in the area. The ball was a bit underthrown, though, and Allen nearly picked it off. Gronk actually had to defend and knock the ball away.
…Next drive, 2nd-and-4, NYJ 22. Gronk, lined up wide left, ran to the marker and turned, but came back a couple steps to collect the pass from Brady. Jets defenders surrounded him and stopped him short of the 1st down. Which set up…
…3rd-and-1, NYJ 19. Patriots ran left with Bolden, who may have gotten the corner had DE Muhammad Wilkerson not made a great play by diving at Bolden's legs to trip him up short of the marker. Wilkerson was actually lined up as the nose tackle in New York's short-yardage package. He shot the A-gap and right guard Dan Connolly tried in vain to block him. Patriots went for it and got it on 4th down.
…Same drive, 2nd-and-15, NYJ 22 (after a holding penalty by Edelman). Gronk ran another seam pattern, but was being held the whole way by Allen. Brady's pass floated over his head, but Allen was penalized. Patriots got a TD run by Stevan Ridley on the very next play.
…3rd-and-17, NE 43. Gronk seam pattern, left side. He gets a step on Allen and the Jets secondary, but Brady's pass again is underthrown and Allen makes a leaping play to bat it down.
…1st-and-10, NE22. Gronk runs an out pattern to the right, grappling with Allen along the way. Makes the catch, but Allen drags Gronk down by the legs, short of the first by a yard.
…Same drive, 3rd-and-2, NE 47. Brady in the shotgun, steps up in the pocket, but right tackle Sebastian Vollmer is being driven into him by linebacker Calvin Pace. Same time, center Ryan Wendell can't contain d-tackle Sheldon Richardson. Both Jets bring Brady down and knock the ball loose. Vollmer pounces on it, but it's too late. Patriots forced to punt.
…3rd-and-21, NYJ 38. Man coverage by New England. Arrington on Kerley again. Kerley, in the slot, runs a seam pattern on the right and looks inside over his left shoulder. Arrington buys the fake in that direction as Kerley cuts to the outside and gets separation. Smith hits Kerley in stride as he races to the sticks and runs out of bounds just past the marker. Safety help doesn't' get there in time. 1st down for the Jets. Too easy.
…Same drive 3rd-and-5, NE 35. Jets in a trips right bunch formation, creating coverage confusion from the start. Kerley faked outside, then, before spinning back to the outside to elude Gregory (who read the throw and was almost there in time) and the cushion-giving Arrington. Kerley made the catch and got the 1st again.
…Same drive, 3rd-and-4, NE 19. Man coverage. Nelson ran a short out, but Ryan covered him very well and made a great play to reach in and bat the ball down. A Jets holding penalty would have nullified this play, but the Patriots declined because of Ryan's result. Nice work by the rook.
…Next drive, 3rd-and-1, NYJ 29. Jets tried to run for the short pickup, but the Patriots' front-7 held their ground at the line of scrimmage, allowing linebacker Brandon Spikes to shoot the B-gap and bring ball carrier Chris Ivory down in the backfield.
…Next drive, 3rd-and-9, NYJ 16. Stephen Hill had a step on Dennard on a fly pattern down the left sideline. Smith just overthrew him. Rookie safety Duron Harmon was approaching, but would not have gotten there in time had the throw been more accurate and the pass completed. New England got away with one here.
…3rd-and-16, NYJ 24. Smith went deep down the middle for Hill, but Harmon did a nice job leaping to knock down the pass.
…3rd-and-1, NE22. Patriots ran Ridley right, but Hooman decided to double-team the guy Vollmer was blocking, which allowed Davis to sneak in and bring Ridley down. Cornerback Antonio Cromartie may have been in position to make the tackle anyway, but Ridley would have stood a better chance against him in open space.
…Next drive, 3rd-and-13, NE7. Jets showed man, then dropped into zone just before the snap. Gronk runs a crossing pattern and is hit just as the ball arrives. Pass falls incomplete.
…3rd-and-15, NE 15. Patriots needed to get to their own 30, but Brady chose to go to rookie Kenbrell Thompkins cutting in for a post at the 20. Thompkins slipped as the ball arrived and couldn't hold on. Even if he had, he'd have been 10 yards short.
…3rd-and-22, NE44. Backed up by Chander and Chris Jones sacks on consecutive plays, Smith was under pressure in the pocket and dumped off to Kerley in the flat, nowhere near the sticks. Good coverage by New England.
…3rd-and-5, NE47. Ryan is sticking tight on Nelson downfield, but trips just as the ball arrives. Nelson leaps over Ryan and makes a spectacular catch for a 27-yard gain. Again, hard to fault the rookie Ryan. He did his best and was in position. Just bad luck having fallen down. He might've had a pick had he kept his feet.
…Same drive, 3rd-and9, NE 19. Jets penalty backs them up five for a 3rd-and-14. Smith leaves the pocket when he sees nothing but green grass to his left. CB Marquice Cole (in as a replacement for Arrington) wraps up Smith short of the first, but Smith is able to dive and extend his arm forward to pick up the first down. Two plays later, Smith runs to the other side for a touchdown.
…3rd-and-8, NE19. Devin McCourty rushed to Smith on a safety blitz and got a hand in the QBs face. This caused Smith to panic and try to connect with Kerley. The ball fell short as Kerley attempted another spin-out pattern, but he'd have been well short of the marker anyway and would've likely been stopped by Dennard, who was right on him.
…3rd-and-3 NYJ21. Fly pattern by Gronk down the right sideline into the end zone. Looked like Allen was grabbing him, but the official standing right there threw no flag. Ball sailed over Gronk's head and he couldn't leap for it due to Allen's apparent involvement.
…1st-and-10, NE25. Gronk short out-pattern to the right. The pass is slightly in front of Gronk, who reaches out and gets his left hand on it, but it bounces off and falls to the ground.
…3rd-and-5, NE30. New England's first and only successful 3rd-down attempt on the day. Gronk in the slot ran to the marker and his nearest defender was playing 5 yards off. Both Brady and Gronk recognized this, so, Gronk stopped short, turned for the ball, and Brady hit him. Gronk turned upfield for an extra 6 yards.
…1st-and-10, NE 22. Gronk lined up right slot ran a corner-post to try to shake Allen. He did, but Brady's pass was too far out front and low. Gronk dove, but couldn't complete the catch. Poor job by Brady.
…2nd-and-10, NE22. Same basic formation, Gronk runs a 5-yard out, pushing off Allen (legally), catches and turns upfield for 11 yards.
…2nd-and-10, NE 33. Same basic formation, Gronk runs a seam with the Jets in zone defense. Wide open across the middle, picks up 22. Allen was not on Gronk that time.
…1st-and-10, NYJ26. Same formation, Gronk gets smacked at the line of scrimmage by Pace, but fights it off and gets behind the entire defense. Gronk gets his right paw on the ball and looks like he makes the catch, but the ball falls to the ground. He never brought his left (injured) arm into play to help out. This changed the outcome. Had he hung on, he likely would've run untouched to the end zone. Patriots win.
…3rd-and-10, NYJ26. Last chance for a TD in regulation, Gronk is on the sideline. Brady has time to throw, but all receivers are covered. He intentionally throws long, out of the end zone, in the direction of Austin Collie, who is double covered anyway. Stephen Gostkowski's FG sends the game into OT.
…1st-and-10, NE 22. Gronk runs the 5-yard out to the left this time against Allen, makes the catch, turns up field for 16. Unstoppable play.
…2nd-and-10, NE 38. Gronkowski on a corner route to the right gets open, but Brady again misfires too far ahead and low.
…3rd-and-10, NE38. Edelman slot right. Jets in man coverage. Edelman gets open on a deep out, but Brady throws too long again.
…3rd-and-20, NE 48. Much like before, New England covered well downfield, leaving Smith little choice. He again threw to the flat, but McCourty was there to drop Ivory for a 2-yard loss.
…3rd-and-6, NYJ 16. Kerley again. From the slot, he ran to the right, where Dennard was playing zone. Kerley faked upfield, then turned back toward Smith. Throw was low, but Kerley got under it and secured the catch.
3rd-and-1, NYJ35. Jets were showing pass, with Smith in the gun and four wides. But Smith handed off to Ivory, who ran up the gut. Dont'a Hightower was late to react and couldn't secure the tackle at the marker. Ivory picked up six yards total with Hightower clinging to his legs.
3rd-and-11, NYJ40. Tight end Jeff Cumberland ran a fly down the right side, with Gregory covering. Throw was on target, but Cumberland couldn't hold on as he ran out of bounds. Would've been another first for the Jets.
…3rd and 1, NYJ 45. Jets show pass, and Patriots stack the line of scrimmage to cover man-to-man. Smith hands to Ivory in the gun, and Ivory runs up the gut, slips past the first defender for three yards.
3rd-and-5, NE36. Jets show pass again from the gun, but this time, the Patriots aren't fooled. Handoff goes to Ivory, but the backfield is swarming with defenders. He goes nowhere. Jets elect to kick the long FG and… well, you know the rest.
You can watch this game too with exclusive access to coach's film with NFL Game Rewind. Learn More >>