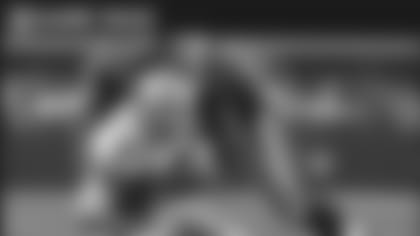 …On what was otherwise a celebratory day for New England, the Patriots did suffer a couple of losses against Dallas. LB Dont'a Hightower and LT Nate Solder both couldn't finish the game due to rib and right elbow injuries, respectively. Hightower suffered his injury early in the first quarter, while Solder went down late in the second. However, before he left the game, Hightower made a big play, sacking Cowboys QB Brandon Weeden on 3rd-and-3 deep in Dallas territory. Hightower, from the Mike position, blitzed Weeden straight up the middle, where there was a huge hole in the o-line. RB Darren McFadden attempted to pick him up, but the effort was weak. McFadden dove at Hightower's feet, which nearly brought Hightower to the ground, but he managed to keep his balance on all fours. He popped right back up and was just a step from Weeden when he did. Hightower bear-hugged the QB and dropped him to the turf. Excellent athletic composure, speed, and strength by Hightower to make the great individual play.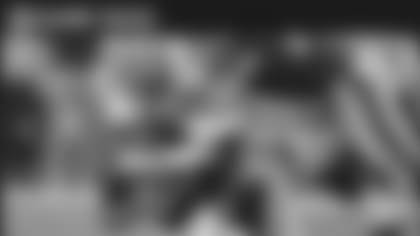 …Tom Brady, meanwhile, was sacked five times against Dallas, all of them coming in the first half. The first of those came on New England's second possession, on 1st-and-10 from the Cowboys' 31. Brady was under center with RB Dion Lewis in the backfield. At the snap, Brady dropped back and Lewis stepped forward to help the interior o-line pass protect. From the left edge, Dallas DE Greg Hardy just put a nice move on Solder. Hardy rushed Solder straight on and with his right hand gave Solder a strong shove to the side of Solder's left arm, then blew right past him. Brady was a sitting duck.
…LB Jamie Collins had a fantastic day against Dallas, leading all defenders in the game with 10 total tackles (6 solo). He would have added a sack to his stat sheet, but it was nullified by a legitimate holding penalty against DE Jabaal Sheard. On 3rd-and-2 from the Dallas 28, Weeden took an under-center snap and was dropping back to throw when Collins came blitzing up the middle on an absolutely perfectly-timed rush. Weeden had barely finished setting his feet at the end of his drop-back when Collins arrived. McFadden again was in the backfield for pass protection, but he was to Weeden's left, and Collins came from the right. McFadden was too slow in sliding over to assist. Meanwhile, though, Sheard was engaging TE Jason Witten at the line of scrimmage. Sheard kept his eyes on Weeden in the backfield as he grabbed Witten by the left shoulder and wouldn't let go as the player tried to run his route. This was a clear-cut call for the officials to make and it wiped out what should have been another third-down, punt-forcing sack for the Patriots defense. Sheard, however, would atone for his error later in the game with a pair of sacks of his own.
…Very impressive job by both the front seven of New England and its secondary to thwart a Cowboys running game that could have been more effective given its powerful offensive line. Patriots defenders were able to hold their ground at the line of scrimmage and not get tossed around as they had all too often in the first three games. Meanwhile, the safeties and corners came up to help make tackles near the line as well to limit the Cowboys' effectiveness on the ground. This was by far the best rush defense I've seen from the Patriots thus far in 2015, and it came against perhaps the most formidable o-line in the NFL, no less.
…On one of those rushing plays by Dallas, it looked as if Hightower suffered his rib injury when he was thrown to the turf with a pile of other players. It came on a play that saw the Patriots stuff RB Joseph Randle for a two-yard gain. As the pile was driving Randle back, several players collapsed under weight off the pile, and Hightower was on the bottom, receiving end of the force. He couldn't finish the game, and his situation will bear watching throughout this week as the team prepares for another tough road game at Indianapolis.
SECOND Quarter
…The second Brady sack occurred on 3rd-and-10, again well into Cowboys territory at the 32. And again, Brady was under center with Lewis behind him. Brady had two receivers to his left, one split wide right, and TE Rob Gronkowski lined up tight in a three-point stance to the right. This time, Brady play-action faked to Lewis up the middle, but it didn't fool Hardy, who this time was facing Marcus Cannon. As has been the case all season, Cannon has come in to replace both Solder and RT Sebastian Vollmer for a series or two in each game. He just happened to be in the game this time when Hardy came speed-rushing from the left side. Hardy used a nice underneath rip move to out-maneuver Cannon and get behind Brady in the backfield. The QB didn't see or feel the pressure coming as he cocked his arm back to pass. Hardy got a hand on the football and jarred it loose before Brady's arm came forward. The ball travelled about 12 yards and nearly into a Cowboy defender's hands, but it ricocheted off and thankfully for the Patriots, Julian Edelman was in the right place at the right time to fall on the ball and maintain possession for New England.
…Offensively, the Patriots ran a number of pick (or rub) plays with their receivers in an effort to get one of them open against the Cowboys' secondary. Unfortunately for New England, they committed penalties a couple of times by running into the Dallas defenders. That's exactly what happened to WR Keshawn Martin on Danny Amendola's 33-yard catch down the left sideline. The play was nullified by Martin's actions. Instead of just running his own defender into the path of the other Cowboy corner, Martin threw a block on him, which qualifies as offensive pass interference. That was the call made by referee Clete Blakeman's crew, and it was the proper one. However, New England would keep at this tactic throughout the day and it would pay a big dividend later in the game.
…Same drive, 3rd-and-11 from the NE 29, Brady was taken down for the third time. He was in the shotgun with Lewis to his immediate right, trips left, one receiver split right. Dallas rushed just three defenders, but Vollmer's man, DT Jack Crawford, was able to get good leverage on the taller Vollmer and drive him back on his heels into Brady. Crawford then tossed Vollmer aside and wrapped up Brady. Even had Vollmer been able to handle Crawford on that play, Brady might still have been in trouble because DE Jeremy Mincey, rushing from the left, had beaten Cannon and was arriving in the backfield at the same time as Crawford. Both pincers were squeezing Brady, but Crawford got there a split-second sooner and got the sack.
…Edelman got wide open on a catch-and-run that started around midfield when he put a wonderful juke on CB Morris Claiborne. It was just a quick shake and fake to the outside before cutting inside that sent Claiborne sprawling to the turf. Edelman has become quite the precise route runner in his Patriots career, and this was a beautiful example of it at the ignominious expense of Claiborne.
…Brady, on that same drive, scored New England's first touchdown of the day himself, and it couldn't have been easier. Brady is one of the all-time best at the QB sneak, and Dallas made this one simple for Brady. New England brought in a jumbo package for their 1st-and-goal from the Dallas 1 play, which included rookie guard Shaq Mason at fullback for RB LeGarrette Blount. This is normally a handoff to Blount, but the Cowboys, playing tight along most of the line of scrimmage, left a gap directly in front of rookie center David Andrews. Brady recognized this and appeared to audible to a keeper. At the snap, Andrews quickly lunged forward and Brady essentially rode his back into the end zone unopposed. Good alertness and execution by both Brady and Andrews.
…DE Chandler Jones should have had an interception of Weeden when Jones uncharacteristically dropped back into pass coverage. Weeden didn't seem to notice this and fired a pass in the area that would have been unoccupied had Jones not dropped back. The ball hit Jones square in the hands, but he couldn't hold on as he was falling backwards to the turf.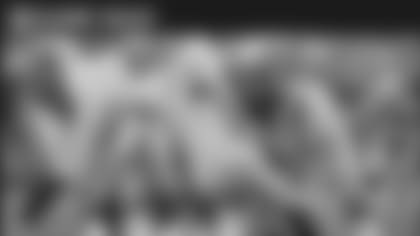 …Sheard managed his first sack of Weeden on a 2nd-and-10 from the Dallas 13.Weeden was in the shotgun with a back to his right. Sheard, from a standing position at the right defensive tackle spot, just bull-rushed the left guard and drove his straight backward into Weeden. Sheard, with the guard still clinging to him, pounced on Weeden from the front and crushed him.
…Brady was sacked for the final time on 1st-and-10 from the NE 45 with under a minute to go in the half. He was in the gun. DT Tyrone Crawford was lined up over Mason at left guard, but at the snap, Crawford knifed to his right to engage with Solder, while Solder's man stunted inside to take on Mason. Solder grabbed Crawford by both shoulders, and as Crawford made a move to the inside to shed the block, he appeared to bend Solder's right arm backward in an awkward way. This is how Solder injured his right elbow. Now free of Solder, Crawford was falling to the ground but managed to maintain his balance as Brady started scrambling out of the pocket to the left. Crawford was directly in front of him, though, and in the right spot to swallow him up.
THIRD QUARTER
…The pick/rub play was what got TE Rob Gronkowski open on a 3rd-and-5 from the Dallas 41. Amendola, Edelman, and Gronk were the receivers to the right of formation, with Gronk the flanker. At the snap, Amendola, from the interior slot, ran a slant to open up the middle of the field. Edelman slanted to the outside and Gronk cut to the inside underneath Edelman, who ran toward (but crucially, not into), Gronkowski's defender, rookie CB Byron Jones. This gave Gronkowski perfect inside position to make the catch over the middle. Amendola blocked for him downfield and the big tight end gained 18 yards.
…There's not much to do but marvel at Lewis' touchdown reception in this quarter. It was a play design that we've seen frequently from New England, where Edelman comes in motion toward Brady into the backfield and the QB pivots when he takes the snap so he can quickly hand the ball off to the receiver. This time, Brady faked the hand off to Edelman and instead turned to his primary target on the play, who was Lewis running a slant out of the backfield into the right flat. Lewis had to make a spinning turn to catch the ball with one hand, then elude and duck under defenders en route to the end zone. The play should have been nothing more than a short gain, but Lewis turned it into six points for New England. Early candidate for Patriots play of the year.
…The Cowboys had the ball on one possession in this quarter, yet they used up more than half the quarter on it. Dallas ran the ball particularly well – their most effective use of it all afternoon – on this singular drive, which resulted in a field goal.
…CB Malcolm Butler made a nice pass breakup on the drive on a throw intended for Terrance Williams, against whom he was matched up nearly all game. Butler is proving each week that he's more than up to the task of shadowing an opposing team's best receiver, and now he's starting to show he can make the plays on the ball necessary to make that tight coverage worthwhile.
FOURTH QUARTER
…The pick/rub returned again on two plays to start the final stanza. Edelman was (correctly) flagged for offensive pass interference when he and Amendola crisscrossed patterns and Edelman collided with CB Corey White. Amendola proceeded to get wide open as a result and gain 34 yards down the left sideline, but they were all brought back because Edelman ran his route just a yard too shallow.
…Credit Patriots OC Josh McDaniels for sticking with the play-call, though, because two plays later, Edelman scored on a pick/rub that was perfectly executed. Again it involved Edelman and Amendola. Clearly conscious of what Edelman had just done, Amendola, on the outside slot, jumped ahead and to the inside at the snap; Edelman cut behind his teammate and to the outside. Amendola immediately raised both his arms and "made himself skinny," if you will, to avoid initiating contact with Claiborne, who was guarding Edelman. However, Claiborne ran into Amendola, but since that was within five yards, no flag was thrown, but it allowed Edelman to skirt free to the same outside area where Amendola got open on the earlier play. Brady dropped a perfect pass into Edelman's hands and over the heads of the Dallas defenders. From there, Edelman did the rest, cutting inside to avoid one tackle, then again to slide between two more defenders and into the clear. He raced for the end zone and dove over the goal line for the score.
…Nice job by Collins, on Dallas' next possession, to strip the ball from Witten as he made a short reception over the middle. LB Jonathan Freeny scooped up the loose ball. Collins had a great day overall, and this was a nice way to cap it off.
…Collins was actually involved in Sheard's second sack. Which came when the Cowboys next had the football. Sheard was lined up at LDE, in a standing position, with Collins as the LDT, also standing up. At the snap, with Weeden in the gun, Collins rushed the left guard to the outside shoulder and Sheard stunted to the inside. The left tackle got caught up in the Collins wash, and there was a gaping hole for Sheard to jump into, which led directly to Weeden. The QB had nowhere to go and just curled up as Sheard bore down on him.
…Have to give a nod to WR Keshawn Martin, who's really quickly becoming a factor in the offense after arriving via trade from Houston. Martin appears to be grasping the concepts quite well and is making some tremendous catches, which is certainly endearing him to his QB.