John Geletka, the agent for former Patriots tackle Bruce Armstrong, made a counterproposal yesterday to an offer made by the team on Monday and is awaiting word from team officials today.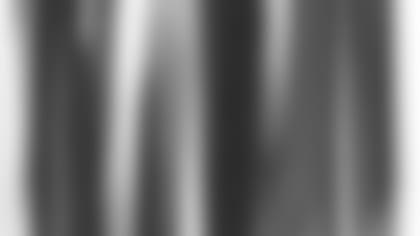 ]()
            "We told them what kinds of things we're looking for," Geletka said. "We expect to hear something [Friday] and it will either be yes or no. There won't be any more counter offers. At this point, it's take it or leave it."  

The offer calls for the veteran minimum of $440,00 plus incentives that could raise the value of the one-year deal near the $2 million mark. The impasse is related to the incentives, which Geletka and Armstrong would like to be "more reasonably attainable."
"[The offers] are for pretty much the same dollar value," Geletka said. "We'd like to see some of the money in the incentives be more playing time related rather than Pro Bowl related. As long as Bruce feels some of [the incentives] are reachable, he's willing to take less to remain with the Patriots.
"As for the money itself, it's not a real factor. Bruce has made a lot of money from the Patriots and he's handled his finances very well. Either way, it's not going to affect his livelihood."
Armstrong spent his entire 13-year career in New England, where he's made six Pro Bowl trips and started 196 games, the most in team history. He also is second on the team list in games played, trailing former defensive end Julius Adams by 10 games.
After enjoying a tremendous first half to last season, Armstrong tore the anterior cruciate ligament in his right knee at Arizona in Week 8 and struggled playing with the injury over the second half. Despite that, he still garnered enough recognition around the league to be named as an alternate for the Pro Bowl and would have made his seventh trip to Hawaii if not for his impending surgery and rehab. Shortly after Head Coach Bill Belichick was hired in February, he released the future Hall of Famer after asking him to accept a significant pay cut.
"I'm sure if Bruce had to do it all over again, he would have done what everybody else does when they tear an ACL – not play," Geletka said. "The only games he's missed over his career were when he was in a cast. He'd like to be the Patriots leader in games played and he has an allegiance to the organization, but to an extent."
Geletka said the chances of the Patriots accepting the counter offer were "about 50-50 and he also speculated that had the team not been suddenly beset with injuries to offensive linemen, there would be no chance of a return.
The injuries to linemen include veterans Max Lane and Todd Rucci, and rookie Adrian Klemm. All suffered knee injuries, with Rucci and Klemm expected to miss most or all of training camp. Also, free agent pickup Lance Scott has been rehabbing a serious knee injury suffered last season with the Giants, although he is expected to be ready for the start of camp on July 17.
Salary cap implications are obviously a key to any deal being made. The Patriots currently have little to no room at this point and will need to be creative in any deal with the signing of the draft picks still on the horizon.
But those concerns don't apply to Armstrong, who doesn't feel he's in any of the team's future plans after already being released. "Bruce can't worry about next year," Geletka said. "Their salary cap situation for next year is not our problem. [With all the injuries] they're in a pinch and Bruce would still be their best linemen if he came back."
Geletka expects an answer from Patriots Chief Operating Officer Andy Wasynczuk at some point this afternoon. If the answer is no, Armstrong has scheduled meetings with three other teams, including Cleveland and San Francisco.