Am I crazy or what? Last year Bradley Fletcher led the league with 22 passes defended playing mostly cover three with no safety help over the top leading to some big gainers. If Bill Belichick uses him on the No. 1 wideout and shades Devin McCourty his way while letting Malcolm Butler handle the No. 2 and whoever wins the battle for slot/nickel corner can this secondary be better than last years? Look at the difference in Patrick Chung as used by Chip Kelly and then ranked No. 1 last year against the run when used by Belichick. This could end up being a much better defense than last year's unit come playoff time, or am I crazy?
So what you're saying is Butler, Fletcher, Logan Ryan and Malcom Brown are much better than Darrelle Revis, Brandon Browner, Kyle Arrington and Vince Wilfork. Sorry, I'm not buying that. Can Fletcher bounce back from a terrible season in Philadelphia last year? Certainly he can. He's been a solid if unspectacular starter for the Eagles during his six previous seasons and last year he struggled. I believe he's a better player than he showed. But I don't believe he's anywhere near as talented as Revis, the man you have him slotted to replace against top receivers. If he needs help, as you suggest, then the defense will not be better as a result. Revis didn't need additional help and that freed up McCourty to play center field while Chung, as you stated, served as an extra linebacker against the run. Without the luxury of Revis, McCourty and Chung won't be allowed as much freedom. I added Brown and Wilfork into the equation because you wondered if the overall unit could be stronger this year. While I love the Brown pick and feel he'll be a regular contributor from the start, he's still just a rookie and will need time to develop. He, along with Dominique Easley, should add some youth to the front but I can't see the defense as a whole being anywhere near as good as it was in 2014.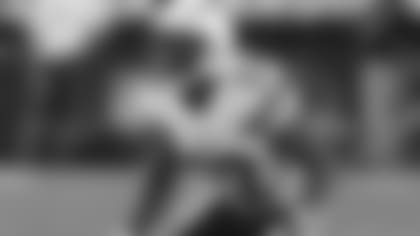 I was surprised to see that Derek Cox sat out all of last year. I thought he was a solid player for Jacksonville. How did he drop so fast? Injury? Off-field? Why do the Pats (and apparently no one else) think he's worth signing now? There's obviously a lack of competition at CB. Given BB's history, don't you think it likely he'll make a trade for a veteran, not a Talib, but a journeyman who has starting experience? I'd have thought Cox fit that description if it weren't for questions above.
The question of what happened to Cox is a difficult one to answer. He did seem to be a solid starter in Jacksonville after being selected by the Jags in the third round in 2009. He recorded 12 interceptions, four each in 2009, 2010 and 2012, during his time in Jacksonville but was still allowed to walk when he became a free agent after his fourth season. He signed a four-year deal with San Diego but quickly fell out of favor and was benched. The Chargers cut him after just one season, and the Vikings and Ravens both cut him last summer despite being painfully thin in the secondary. Perhaps Cox can have a resurgence in New England, but despite starting 56 of his 63 career games the 28-year-old corner appears to be a longshot to make the roster at this point.
Is there any particular reason why the Patriots first-round pick has not been signed yet? It seems that most other teams have already signed their first-round picks. Is it a money problem? Is Brown holding out for more?
Brown is indeed one of just eight first-round picks who have yet to sign. I'm not aware of any contract demands and issues involved in the negotiations, and since the new CBA went into effect a couple of years ago these deals are generally slotted into place with only some variations in language differing from one spot to another. At this point I have no reason to be concerned about Brown's status but there's no question that most of the others have agreed to their deals already.
I understand we won Super Bowls in the past with a stellar front seven and a weaker secondary (see 2004). The thing is, we don't have a stellar front seven with the departure of Vince Wilfork and a group of young and inexperienced guys up front. The secondary is a question mark from the start. Do you see the Pats going back to a zone defense? If not, what is the plan with that?
Honestly I share your concerns about the current state of the secondary and the defense as a whole. While I believe the front seven has the potential to be dominant, I also agree with your assessment that players like Easley and Brown are young and untested, and Jerod Mayo, Dont'a Hightower and Chandler Jones are all coming off surgeries in the offseason so they may take some time rounding into shape. I would expect the Patriots to play more zone coverages than they did last season, but I'm not as concerned about the schemes as I am the talent of the guys executing them. And I know this wasn't the point of your question and that's why I didn't address it earlier, but the 2004 team featured Ty Law (6-0 with him before he got hurt), Rodney Harrison, Asante Samuel and Tyrone Poole in the secondary. I'd hardly call that group weak.
I think this is the first time Bill Belichick hasn't stood behind Tom Brady. I've read Belichick never believed Brady on Deflategate. If Jimmy Garoppolo performs real well playing for Brady any chance Belichick will cut Brady? It has happened before.
I'm going to focus on the last part of your question because I don't want to get sucked into rumors and innuendo when it comes to reports about what Belichick believed or didn't believe. I have no idea how the coach felt about the entire situation from the start so I'm going to pass on that. As for the idea that Garoppolo lights it up playing the first month and what happens then … that's worth debating. As silly as it may seem, I think it would be fascinating to watch Belichick if faced with such a scenario. We know Belichick has often said that there's no quarterback he'd rather have than Brady. With all of the games they've won together who could blame him for feeling that way. But if Garoppolo came in and showed that he was the real deal, given Brady's age wouldn't the coach have to at least consider the idea of moving on? There's no way they'd release Brady but I could see a blockbuster trade at some point prior to next season – wouldn't Houston be willing to cough up some draft picks for Brady? Obviously this is the ultimate talk radio topic that is completely hypothetical. Garoppolo hasn't played a meaningful NFL snap so it's highly unlikely that he'd perform so well that he'd make Brady expendable. But it doesn't hurt to speculate.
We would like to go to a joint practice session in Foxborough this summer. I think I read that Aaron Rodgers & Co. will be coming to Foxborough. Can you tell me the date of that joint practice?
At this point there are no plans for the Patriots and Packers to hold joint practices in Foxborough prior to the teams' preseason opener on Aug. 13. Various reports have indicated that Packers coach Mike McCarthy doesn't like the idea of joint practices and that the teams will not be conducting them this summer. The Packers will be here for the game but it doesn't look like you'll get a chance to see Rodgers and the rest of the Packers on the practice fields. Obviously if that changes we will update that information on patriots.com.
On paper which Patriots player has the fastest 40 time? With the eye who do you think is the fastest? Also, I read somewhere that former Patriots cornerback Ellis Hobbs said that he was faster than his former teammate Randy Moss. Is that true? Please give me the inside PFW scoop.
Unfortunately I can't give you the "on paper" results since the team does not share that information with us. I can offer my thoughts based on the "eye test" that we so often refer to. First, I'd be shocked if Hobbs could beat Moss in a legitimate 40-yard dash. Moss had an extra gear that few if any other Patriots displayed on the field. During my 16 years covering the team I would say Bethel Johnson was the fastest Patriot I've seen. He could flat out run away from the coverage and that's what made him such a dangerous deep threat as well as a kick returner. Hobbs was very elusive as a return man and also had terrific breakaway speed. On the current team, Julian Edelman has tremendous quickness that allows him to get into the open field, but I'm not sure his straight-line speed matches up with the others I mentioned. Devin McCourty has terrific speed as well. But I'll go with Josh Boyce as the fastest player based strictly on what I've seen in practice. Maybe I'll start asking the players after OTAs and mini-camp practices to see if I can figure out who the fastest player is.
If Tom Brady's suspension holds up and Jimmy Garoppolo has to start for four games what do you think the Patriots record will be? I think it will be 2 -2 with loses to Dallas and Buffalo.
This is a difficult question to answer because it is so tough to determine exactly how well Garoppolo will play in Brady's absence. My inclination is the Patriots will find a way to go 3-1 during the four games with the loss likely coming in Dallas, which I feel would have been a difficult game even with Brady. Belichick does a great job of playing to his players strengths and weaknesses and if Garoppolo isn't quite ready I feel the coach will scheme around his deficiencies and not allow him to "lose the game" with a bevy of interceptions and turnovers. Instead I expect Garoppolo to improve during the month like Matt Cassel did when he took over for Brady in 2008, and eventually the offense will do enough to succeed. But there's also a chance that a young, untested quarterback might turn the ball over too much and if that happens things might get rough.
Prior to the Patriots first Super Bowl win one of the Rams players said "I can't name anybody in the Patriots secondary." That secondary proved it was good enough to win a Super Bowl. In your EXPERT opinion, assuming the roster stays the same, is this secondary good enough to win a Super Bowl?
First, I don't recall anyone from the Rams saying they couldn't name anyone in the Patriots secondary but I'll take your word for it, and now I'll have to seriously question the sanity of whichever players said that. You're telling me the Rams never heard of Ty Law and Lawyer Milloy? Those two had combined for five Pro Bowl nominations by the time they took the field for the Super Bowl so for anyone to suggest they weren't aware of Law and Milloy is ridiculous. Also, Otis Smith and Terrell Buckley were solid veterans who added depth to the secondary and were household names around the league at the time. On paper, that secondary was light years better than the one currently in New England. We'll see how it all plays out and wonder if Malcolm Butler, Bradley Fletcher, Robert McClain and Logan Ryan can develop into a serviceable unit. At this point I'd be surprised if a team with this kind of secondary can win a Super Bowl, but given the way Belichick has succeeded with questionable units in the past I wouldn't rule it out.