Hi again from England. After three weeks I thought I was OK to watch the Super Bowl again. So I did. And I wasn't. Can I ask about Hail Marys and timeouts please. First, why didn't we throw two Hail Marys at the ends of both halves? And also why was Rob Gronkowski the only guy in the end zone at the end with only two others anywhere near him waiting for the deflection which did come, surely they should have been in the end zone waiting for a deflection. Secondly, why did we burn one with over eight minutes left when the Eagles were third-and-six and looking, I thought, confused/panicky? With 2:03 left why did we use our last timeout? Surely the clock would have run down to 2:00 before they could have gotten a play off and we could have used it after their next play and saved the 40 seconds we burnt from 1:50 down to 1:10?
Steve Shipston
England
In watching the end of the first half I too was surprised with the final play call, which was a screen to Danny Amendola that stood very little chance of leading to points. Obviously with half a field to go and time for just one play, chances are the Patriots would not have scored regardless, but it would seem to be the odds would be slightly better had Tom Brady tossed one into the end zone and hoped for a miracle. I have seen plays where teams throw short and try to set up blocking in those situations – Kansas City executed this perfectly at the end of the first half in a game at Dallas this season – but those are even more rare than completed Hail Mays. The final play of the game was a Hail Mary and I think the Eagles defensive backs were very physical with the Patriots receivers and that's why they weren't all in the end zone. Replays showed Chris Hogan get knocked off stride at about the 20-yard line due to some illegal contact, so that was likely the reason he didn't make it into position. Amendola was in the area with Gronk but wasn't able to react quickly enough to the deflection. Obviously those are miracle plays and this one didn't happen for New England.
The timeouts are a different story. The first one you asked about was an example of the Patriots not being comfortable with the personnel on the field, so Bill Belichick chose to call a timeout. It's unfortunate to "waste" one on at that time of the game but it's also important to make sure the alignment and personnel are ready for such a big play. The second one you asked about is sort of a case-by-case basis. With the clock winding toward the two-minute warning, some coaches like to call it just before while other wait. In all honestly it really doesn't make a huge difference. As an example, with 2:03 left and the clock running, Belichick could have waited and the Eagles would have allowed the clock to run to two minutes. But that also would have meant the first play after the two-minute warning would have been second down. The Patriots would have called timeout at that point, as you mentioned, but Philly still would have called another play and the clock would have run down near 1:10 as you said. Belichick opted to call time before the two-minute warning, and that saved a couple of seconds because the ensuing play would have taken roughly five seconds, so the Eagles third-down play would have been run with 1:55 left in the half instead of two minutes (I believe it was 1:58) the way Belichick played it. Now, not to get too technical but there is another element that could have been in play. By calling timeout with 2:03 left before second down, Philly could have opted to throw the ball, as the clock would be stopping for the two-minute warning regardless of the result of the play. Either way it would not have made much of a difference as the Patriots wouldn't be able to get the ball back with much more than a minute left regardless.
Paul Perillo
What do you think about this funny "logic" drafting a QB. Brian Hoyer was undrafted, Matt Cassel, a better QB, was taken in Round 7. Tom Brady in Round 6. Round 3 picks did not produce a QB. Jimmy Garoppolo went in Round 2, and he messes up my "logic" a bit which proposes that the Patriots draft a QB in 4-5th round. Of course BB will draft a player whom he feels being right for the team, but the ironic "logic" says - what about with that comp pick? Besides, there are so many holes to fill on Defense to use higher picks and the QB draft class does not look all that impressive at the top.
Jason Lubick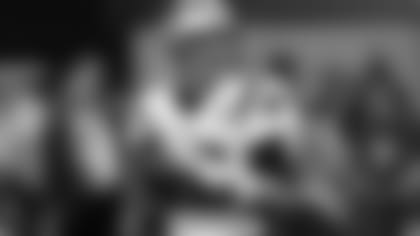 I understand what you're trying to say about drafting a quarterback in the later rounds since it worked with Brady, but honestly you'd be hard-pressed to find many other examples of suitable starters being taken after Round 2, let alone in the fourth round. Russell Wilson was a third-round pick. Dak Prescott went in the fourth. Beyond that, most of the high-end quarterbacks were taken early. Of the 12 quarterbacks who made the playoffs last year, nine were drafted in the first round and two were taken in the second. Only Buffalo's Tyrod Taylor falls into the category you're advocating. Aaron Rodgers, Philp Rivers, Joe Flacco and Eli Manning, didn't make the playoffs this season but three of them have won Super Bowls and Rivers has been to the conference title game and all four were taken in the first round. If you want a realistic shot of grabbing Brady's successor in this year's draft, it would probably mean using one of the first three picks (one first, two seconds) on a quarterback.
Paul Perillo
Is it worth keeping James Harrison for another year? I though he looked solid overall, but did miss some tackles in the Super Bowl. With Deion Lewis heading to free agency, if he doesn't return, is it wise to keep the running backs where it is and not draft/add via free agency? Rex Burhead and James White were good this season minus the reliability due to health issues, and even though Mike Gillislee had a bad year, he's a solid runner and should be given another shot. Hypothetical question: if you had to start your franchise with two quarterbacks; Tom Brady from 2001-2009, and Tom Brady from 2010-2017, which Brady would you take for 7 years.
Dylan Damewood
I've read some articles indicating the Patriots may be open to retaining Harrison for another year but I don't really see why that would be unless the team is unable to find any linebackers during the offseason. I feel like the defense needs to dose a youth and speed and while Harrison did provide some bulk on the edge against the run he's neither young nor fast at this stage. The man is a physical marvel and if the Patriots decide to retain him as a part-time player it wouldn't be the worst move in the world. But I'd rather move on from the 40-year-old and find some fresher legs.
As for the running backs, I'd expect the Patriots to be in the market for one in the draft. I feel that is a position where a rookie can contribute immediately and at a salary where the production could be higher than the price. Think Kansas City's Kareem Hunt from a year ago – a third-round pick who added a dimension to the Chiefs offense right way at low dollars. Assuming Lewis leaves, White is already back and Gillislee is pretty cheap so he'll likely stay. If Burkhead wants to play for less than he did a year ago I'd be willing to take him back, but his durability is a question mark.
Love your hypothetical Brady question. I'll go with the current day version. While he's older and has no doubt lost some ability, his knowledge is at such a higher level now than it was back then that I believe he's a better player today. Obviously a subjective exercise but to me Brady of recent vintage – probably starting in 2007 – is better.
Paul Perillo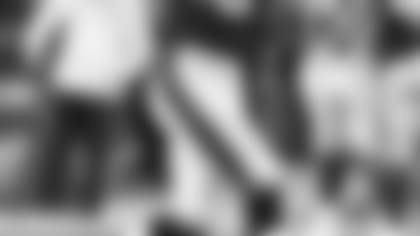 Even though Malcolm Mitchell didn't play a snap, does his year still count toward his rookie contract or will it be extended a year due to his injury?
Ryan Sylvestre
Mitchell spent the season on injured reserve so by rule that means he earns an accrued season and therefore used up one year of his rookie contract. Next year will be his third season, and as a fourth-round pick he signed a four-year deal, meaning he still has two years remaining before he's eligible to become a free agent. The good news is Mitchell had talked this offseason and said his knee is feeling better and he expects to be ready to participate in OTAs in the spring.
Paul Perillo
I wanted your thoughts on who the Pats might draft at QB. Two guys I like that they might get in later rounds are Nic Shimonek from Texas Tech and Luke Falk from Washington State. I actually think Falk fits into the Pats offense better.
Matt Bengle
We are in the very early stages of our draft preparations and I'm still learning about a lot of these players. Andy and I had a chance to watch all of the rookies speak in Indianapolis at the Combine and Falk was one that we paid close attention to. I have watched Falk play a bit and at times I've been impressed with his ability to get rid of the ball quickly and accurately. I do worry about both Falk and Shimonek being geared to their very specific systems, which are similar given the ties between Washington State coach Mike Leach, who was once the head coach at Texas Tech, where current Red Raiders coach Kliff Kingsbury was his quarterback. It does seem that the NFL is starting to incorporate more and more of those college spread system concepts over the years but those are evaluations that are quite difficult even for experienced scouts. Maybe I can call on old friend (and former Washington State star) Drew Bledsoe for some scouting reports on Falk. Either way we'll be keeping an eye on them and all of the quarterbacks in the coming weeks.
Paul Perillo
Greetings from Taiwan! I would like to ask why Geneo Grissom is listed as an UFA in some news reports. In my understanding, he has only three years of service, why isn't he a RFA instead?
Han-Mo Ou
He's actually neither. He is under contract for 2018 and won't be a free agent until then. He has been on and off the roster and practice squad periodically over the past couple of seasons and perhaps that's where some of the confusion may have emanated from. But Grissom is under contract for 2018.
Paul Perillo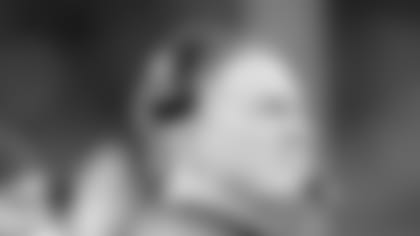 Been a while since I wrote but I've been a reader of the PFW for years now. I believe LB is almost as big of a need as CB or pass rush with there being so much talent at the LB position coming out this year can you see us pulling the trigger in the first round on a LB like we did with Dont'a Hightower years ago? Also there is a kid by the name of Frankie Luvu out of Washington State. If you get a chance check out his film he has that Jamie Collins build and athleticism something Hightower needs on the other side of him to take off some pressure and possibly help keep him healthy.
Jeremy Roberts
To me this draft is virtually all about defense and I'd be surprised if the first-round pick wasn't used on that side of the ball. However, we all know Bill Belichick won't simply take a player at a position unless he believes there's value so by no means would I say it's a lock. In my mind pass rush, corner and linebacker would be the order of priority, although the linebacker might also be a part of the pass rush/edge presence that I'm hoping for. Running back and quarterback certainly are in the draft mix, and tight end could wind up there depending on how the Gronk drama unfolds. I agree that Hightower needs some help along with Kyle Van Noy. The depth at that position is clearly lacking, and Hightower's lack of durability is a problem.
Paul Perillo
I want to start off by saying that I really love you guys and the work you all do. This is an idea that I would love to hear your thoughts on. I feel that when a player such as a TE, WR, RB and QB get hit helmet to helmet and it was a hit that was clearly avoidable the player that made the hit SHOULD be made to leave the game for as long as the player that was hit. I mean when Brandin Cooks was forced to leave the game because of the hit to the head, the player that hit him should have to leave the game as well, if said player returns so can the other player return also. I feel that if the defensive players have to face the same consequence as the player he hits maybe they will make a bigger effort to avoid head hits. The rule would be simple if he goes out you go out until he returns!!!! What do you think about my new rule? I believe that a 15-yard penalty and a $25,000 fine is not going to stop defensive players that don't mind paying the fine from taking head shots. Plus if the teams were lose the defensive player for the same amount of time they would put more pressure on their players to stop delivering hits like the one Cooks took. There is NO WAY that losing Cooks didn't hurt our chances of winning the Super Bowl.
Jay Fernandez
West Palm Beach, Florida
I'm sorry Jay, and I know you are not alone on this topic because we've gotten many suggestions about it since Gronk and Cooks went down with concussions in the final two games, but I do not agree with your proposal. First, let me start by saying how difficult it is to prove intent in these situations. My guess is many Patriots fans would argue that the Jags and Eagles intentionally delivered head shots in an effort to knock the players out. I don't think that was true in either case, but the fact is I don't know for sure any more than you know that Malcolm Jenkins knocked out Cooks intentionally. I saw Cooks running in circles and basically allowing himself to be a sitting duck. Jenkins came and hit him and unfortunately it resulted in a concussion. And not that it has anything to do with your rule, but Cooks' absence did not negatively impact the offense at all. Brady and the offense set records in the game. In fact, the Patriots scored on every possession following Cooks' injury until the strip sack that ultimately ended the game. Cooks wouldn't have prevented that turnover. But I understand that's not really your point. I understand the frustration of watching players get knocked out, but defensive players get concussions too. And sometimes they occur when a running back lowers his head and delivers the blow – which is perfectly legal by the way. I don't like the idea of having players being forced to sit for injuring other players. Football is a violent game and injuries are sometimes unavoidable. Take for an example a hit delivered by Michael Floyd for the Patriots in 2016 at Miami. He knocked out a Dolphins safety with a high block that did not draw a flag. Should Floyd have been forced to the bench for as long as the Dolphins safety remained out? That's what you wanted to see happen to Jenkins, who was not flagged (nor should he have been) for his hit on Cooks. I've drawn some criticism for my views on this in the past, but I don't want to see guys punished for making violent hits.
Paul Perillo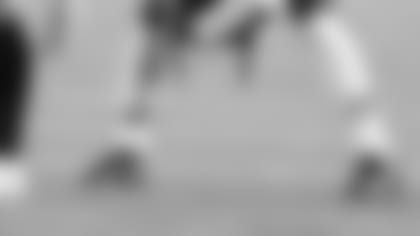 Why doesn't Bill Belichick owe us, the fans and the media, an explanation for benching Malcom Butler? I never understand when folks say he doesn't. So the passion of millions of fans, many of whom have followed the team for far longer than Belichick has been coach, is meaningless to him? Fans should just show up at the stadium or watch the game on TV but they don't deserve to know? Is that it? True, we're not as invested as Belichick and the players. We are more invested. We don't receive salaries for our investment of time and emotions. So please no more of the "Belichick doesn't owe us anything". He owes us everything. And he should start with explaining his mystifying decision not to play Malcolm Butler in the Super Bowl.
Chris Cavalier
I love this post. I love the passion. I love the commitment to the Patriots and everything that goes with it. But the fact of the matter is, Belichick is an intensely private coach who believes it's in the best interests of his team to keep all matters in-house. His only obligation is to his players and his boss – Robert Kraft. As much as I'd love to know, the rest of us really don't have a right to the information. That might seem lousy to you and others, but buying a ticket or watching the games does not mean you are somehow entitled to any more than anyone else. Again, I love your passion, Chris. I honestly respect it. But I don't agree that fans and media are owed anything other than a team that tries to put a winning product on the field and Belichick has done that better than anyone.
Paul Perillo
With the way the NFL is changing and how athletes are in today's game what are your opinions on Lamar Jackson as a fit to learn behind Brady?
Brandon Cox
I think Jackson is electrifying but I also believe you answered your own question when you mentioned the work he needs on his passing. Watching Jackson the last two seasons I saw a guy who could simply take over games at the collegiate level. But I also saw a guy who struggled to consistently throw the ball accurately and sometimes was too willing to run his way out of trouble. I think that's far more difficult to do at the NFL level. I know Bill Polian believes Jackson should switch to wide receiver, and I'm not sure I agree with that at this stage. I'd like to see him operate in an NFL system for a bit and see if some professional coaching can make a positive impact on his career. I don't like the idea of having someone so different from Brady trying to run the Patriots system, but if I was being completely honest I'd have to say I'd love for the Patriots to take him just so I could watch him during training camp to see his wonderful skills in person.
Paul Perillo
*Could you speculate on what it would take contract-wise for each of the big three offensive linemen up for free agency? *
Tim Cullen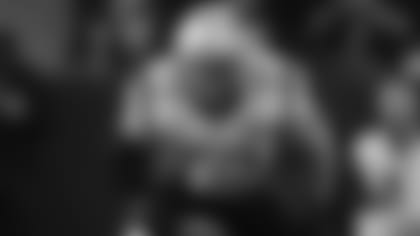 Really there's only one big offensive lineman up for free agency and that's Nate Solder. His situation has been much-discussed as some believe he could possibly retire as he deals with his young son Hudson's battle with cancer. But if he does continue his career my guess is he could really cash in with a huge deal – something in the neighborhood of four years and $50 million or so with about half guaranteed. Left tackles aren't cheap and he's the best one available. The other two – Cameron Fleming and LaAdrian Waddle – would be much easier to sign. My guess is the Patriots will choose one and offer a modest two-year deal for perhaps just above the minimum as I don't feel either play will command much on the open market as basically backups.
Paul Perillo
I have complete confidence that if Malcolm Butler was at a fit level of playing, Bill would have played him. When he was shown standing on the sideline during the game something was wrong his face looked completely stressed out. Maybe, and I could be wrong, just maybe Bill didn't want him to get hurt over something personal that was going on with Malcolm that is his business and only what a good coach would care about or know about.
Pete Royce
With all due respect Peter, you do realize that Belichick did in fact allow Butler to play special teams, right? The fact that it was only for one play was only due to the fact that Philadelphia was only forced to punt once in the game. If the Eagles had to punt 10 times, Butler would have been in there 10 times. So to suggest that Belichick sat him to try to protect him doesn't make sense unless you think he only needed protecting on defense and not for special teams. I believe Butler was reacting to being informed that he wouldn't be playing; not to some other unknown reason. But the fact is, we don't know for sure and likely won't.
Paul Perillo
Just to comment on a caller's question about a Julian Edelman replacement, I believe the replacement is rookie Riley McCarron out of Iowa on the practice squad. Who was a top performer at the combine for WRs in the 40 with a 4.36, the vertical jump with a 40-5 and the very important three-come drill with a crazy 6.47. And he stands at 5-9 190. All these times are better than Edelman, Wes Welker and Danny Amendola. He is the next Edelman in the making. Bill O'Brien called him a spitting image of Welker.
John C.
We'll get a chance to watch McCarron next year during training camp to see if he has the chance to make the 53-man roster in 2018. I wasn't overly impressed with McCarron watching him at Iowa, but in his defense he wasn't playing in an NFL-style offense and didn't have great quarterbacks throwing him the football. It's one thing to resemble Welker in stature but quite another to resemble him on the field. I will reserve judgement until we get to see him operate on the field, but I would be surprised if O'Brien let him go and he turns out to be a future star considering O'Brien knows all too well how important that position can be in that offensive system. We shall see.
Paul Perillo