Regardless who is the horse RB next season I would like to see Patriots draft and develop one, but if they were to bring a vet, out of Blount, Peterson and Lynch group, I would choose the "beast" in a heartbeat. From a pure football standpoint - who would be your choice?
This is a good question for us all to consider (like we have any impact!) with the Patriots at least loosely tied to all three big running backs in recent media reports. For pure football, I would go with Adrian Peterson. Little more than a year ago he was an elite running back, something that LeGarrette Blount has never been and Marshawn Lynch hasn't been for at least two years. All are past the age of 30 and come with recent injury histories. But I've said in the past, I wouldn't want Peterson on my team for the off-field issues in addition to the fact that I'm not sure he'd be happy as a committee guy. I've also never been a fan of Lynch's me-first shtick. So, I'd probably go with Blount as the all-around best option once he realizes, unfortunately for him, that he has limited value on the open market and that his best chance to extend his recent run of success is back in New England on a team-friendly deal. I also agree that I'd love for the team to draft and develop a young big back, maybe Texas' D'Onta Forman.
With Edelman getting older, who do you see becoming Tom's top target after Gronk gets hurts again in week 4? I know Cooks is the shiny, new toy but I think Hogan has potential to take that role on. Your thoughts?
My first thought is that I really don't care for the shot at Rob Gronkowski in this question. For your information Gronk has played in Week 4 and Week 5 every season of his NFL career except 2013. And when he does play, as he showed again last season, he's still arguably the most dominant pass catcher in the NFL. Defense of Gronk over, I'll move on to your real question. I still think Julian Edelman will be the top target of the offense for at least one more season. Beyond 2017, who knows? Brandin Cooks' relationship with Tom Brady will be interesting to watch, but I don't really see him as ever being the 100-catch slot guy like Edelman and Wes Welker. He's more of a playmaker than that type of possession player. I also don't see Chris Hogan in that role. He's more of an outside receiver and a complementary playmaker. And from what I saw last year in training camp, his production isn't as good in the slot with the quick throws that come to that position. And as good as he was last year, I'm not sure people realize the New England newcomer caught just 38 passes. I'd actually like to see the Patriots get a young, developmental slot receiver in the system to maybe take the reins from Edelman (who is in the final year of his current contract) at whatever point he's no longer capable of doing the job at a high level. One guy in the draft who seems to fill the bill in so many ways is North Carolina's Ryan Switzer.
I know you answered a lot of these last week, but what is everyone's love affair with Adrian Peterson? In my eyes he is an aging RB with a high risk of injury to his knee that doesn't really have the speed he once had. He doesn't pass block and he doesn't catch out of the backfield. If the team doesn't sign Blount I'd much rather see them take a chance on a rookie rather than Peterson. Maybe I'm answering my own question but it seems people are getting caught up with who he used to be compared to who he currently is. Keep up the great work guys.
I think this is a very fair, heady email regarding the running back situation. Peterson is 32 and has played in a combined 20 games over the last three years – of course 16 of those came in his 1,485-yard, All-Pro campaign in 2015. Peterson's fit in New England is questionable, though I wouldn't rule out him having one last impressive season in his well-maintained freakish body. Still, as I said earlier, Blount and/or a rookie would be my preference for the Patriots.
What do you think the tipping point might look like in terms of a potential pre-draft trade of Jimmy G to the Browns? On one hand, Jimmy G appears to be Grade-A insurance if Brady gets injured. Happily our team has been blessed with Brady's general ability to avoid serious injury, with the exception of the year KC's Bernard Pollard knocked him out for the entire season right off the bat. Meanwhile, the last time I saw Jacoby Brissett our team was getting clowned by the Buffalo Bills, at home. I am therefore happy to hear that the current official stance of Coach Belichick is that Jimmy G is not available for trade. The value of continuing to get high quality quarterback play in the event of a Brady injury is substantial, to say the least. On the other hand, the Browns have stockpiled an impressive number of early round picks. Given that a tremendous amount of draft capital also has substantial value, how many of those picks do you think it would take in order to tip the scales and acquire Jimmy G? Forget about the #1 overall pick, which in reality the Browns won't part with. What does an Irresistible Offer look like to you?
For me, I'd probably trade Jimmy Garoppolo for the No. 12 pick in this year's draft and some other, lesser assets. I think that's a fair but impressive jackpot for a still-unproven passer who got hurt in his only real playing time. But it seems that the Patriots are hell-bent on keeping the former second-round pick as Brady's backup, meaning they probably wouldn't do a deal for anything less than two first-round picks and maybe additional assets. That's probably too much for the Browns to commit to a guy who, as I said, is far from a sure-thing. It's looking more and more likely that -- as surprising as it is for me to write this – Garoppolo will be in New England in 2017. As you wrote, it's a great insurance policy for a 40-year-old quarterback who basically doesn't miss time to injury. But I also have yet to really figure out how the timeline of the two quarterbacks plays out assuming Brady continues to play well and wants to stay in New England. In that scenario, Garoppolo is likely to move on and likely to move on for less than the Patriots could get for him right now. Maybe he is franchised to remain the backup in 2018, even, but at some point he's going to be gone. Unless, gasp, Brady is gone first!
Just like Gronk's blocking talent is vastly underrated, I think Butler's tackling talent is vastly underrated. Is there a better tackler from the CB position in the NFL?
I am not going to pretend to be an expert on the tackling ability of all the NFL's cornerbacks – I'll save my energy pretending to be an expert for other areas, like the draft! – but I will say that Butler is indeed a very good tackler. He's a physical, feisty guy who seems to like tackling, which can't be said of a lot of cornerbacks. But I actually thought that Butler's former teammate, Logan Ryan, was an even better tackler. Your point is taken, though, that Butler is a very good all-around cornerback.
According to a recent blog, BB once said that the second round is where he may take risks. Can we examine that? The 2d round is very valuable where one may find quality starters without taking too much risk and have them for 5 years at a reasonable cost. If it means taking an injury known player like Gronk, I understand such risk, but taking players like Wilson or Richards at the second round, why such risk was necessary? And what about the value system - taking such players so high? One explanation I read is, is BB likes the player he takes him wherever he wants to, OK but is such approach logical? I wonder if BB learned his lesson or would still be reaching for 5-7th rounders up in the second round just because he likes them?
Certainly there have been plenty of poor picks in the second round over the years under Belichick's time in New England. There have also been some great picks. The biggest problem with your thought process is the assumption that Belichick is taking guys in the second round who are really late-round prospects. He takes them where he grades/values them. That may not mesh with your thoughts, my thoughts, Mel Kiper's thoughts or the rankings of anyone else. But that's irrelevant. Belichick has built a scouting system over 40 years and, more often than not, it's worked. You may focus on the likes of Tavon Wilson or Jordan Richards, but Gronkowski, Sebastian Vollmer, Jamie Collins and others are examples of hits in the second round.
As I understand the Pats don't want to trade Garoppolo and would rather tag him. But that would allocate a ton of money to the QB position. So it seems there are three scenarios. 1. We pay over $40M a year for signal callers until Brady sucks. 2. We tag Jimmy G non-exclusively and then hope to get two first-rounders with which to look for another successor. Or 3. Brady competes on another team until he sucks. Which is the most likely?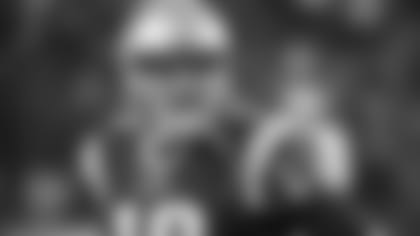 Right now, it looks most likely that the Patriots will keep Garoppolo this offseason, use the non-exclusive franchise tag on him next winter and then figure it out from there. If another team signs him, then I think Belichick would be happy to take a pair of first-round picks. If not, rolling over cap space from this year into next year could provide extra room in the budget to allocate $40-plus million for the quarterback position in 2018 with Brady playing at the age of 41 and possibly in need of an insurance policy on the depth chart. Right now, it's hard for me to envision Brady playing in another uniform assuming he's still playing well. If he unexpectedly starts to look old and inept this fall, then that option comes more to the forefront. But I have yet to see signs of that being likely. If he's still playing at a high level I can't see the Patriots running Brady out of New England, even if it might truly be the best decision for the long term interests of the franchise.
The Patriots are known for always having that pass-catching running back; out of Kevin Faulk, Shane Vereen, Danny Woodhead, Dion Lewis, and James White, who do you think, in their prime, was the best and why? I gotta go with Kevin Faulk, because I remember how clutch he was. Whenever you needed a big play or a spark, he'd be the one to give it. Plus I feel he was a good leader on the offense; I'd take Vereen second, and James White close behind. You? Thanks for all you guys do :)
In terms of consistency and value to winning over an extended period of time, Faulk was the best. He was a reliable playmaker when the game was on the line, including the biggest games. But, it's hard to overlook how good Lewis was for the very short stint early in 2015. He was the most dynamic, electric player we've seen in that role in New England with an ability to change the game with a catch or a run. But it was too short a stint to really earn him consideration compared to the other guys who did the job at a high level for a long time. After Faulk, I really think Danny Woodhead, James White and Shane Vereen could be argued for the No. 2 spot. I'm partial to White, especially after his huge Super Bowl effort and the two-year run he's had that somehow has gone somewhat underappreciated until this past February.
Every year I look forward to the draft. I study the prospects, do my own mock for the Pats, and walk away disappointed because they pick someone in the 2nd round that they could have gotten in the 5th or 6th. EVERY TIME! The only thing keeping me off the ledge this time around is that they don't have a 2nd rounder to reach on this year. BTW, every year I always nail one of their picks (Cyrus, Cardona the last few years). Here is my latest mock assuming no more trades. Which pick do you think I guessed right? (72) Ahkello Witherspoon, CB (96) Trey Hendrickson, DE (131) Vince Biegel, LB (163) James Conner, RB (183) Erick Saubert, TE (200) Dan Skipper, OT (239) Josh Harvey-Clemons, SS. Thoughts?
There are a few guys on your list that I like and think could end up in New England. But if I have to guess just one, I'd go with Hendrickson. I think the mid-round pass-rush prospect out of Florida Atlantic is the type of 6-4, 260 athlete with a 4.6 40 that Belichick loves for the edge of his defense. He also contributes in the kicking game, checking off another box in his potential fit in New England. So go for it. Have confidence in your mock draft skills and order a Patriots Hendrickson jersey now!
I read today that the pats were working out D'Onta Foreman from Texas and I would love to see him in a Pats uniform this season. But my question pertains to a more questionable prospect, I completely agree with the fact that the Pats made a statement that they would not take Joe Mixon and I don't see a place in the NFL for people like him and I don't think he should be drafted at all but there will be a team to take a chance on him, and which teams do you think are most likely to take a risk on him and how high do you think he gets drafted?
Like it or not, there already a lot of guys in the NFL "like him." Mixon made a big mistake, to put it mildly. I would not want him on my team. I'm glad the Patriots reportedly don't want him, either. But he's not the first nor the last questionable character who'll play in the NFL. Reports seem pretty consistent and confident that Mixon – who might be the most physically-talented, well-rounded running back in the draft – will come off the board in the second round. I have no idea who he'll end up with. Plenty of teams have said he remains on their draft board and plenty of teams have taken chances on questionable characters in the past. One of them will do so once again, just like the Chiefs did last year with rookie Pro Bowler Tyreek Hill.
Now Tony Romo has retired, Jimmy G is the best hope for any team needing a QB for next season by my reckoning (ignoring the cost of acquiring him versus how those assets could alternatively be used). Cleveland and Houston have both been linked with him, but my question is: is the asking price higher for the Texans, a potential playoff or 1st seed rival, than for the Browns who are still a season away from challenging. Another way to phrase it - if Houston and Cleveland had identical draft picks, would you charge Houston more?
This is an interesting debate. Clearly Houston is closer to being a true contender than the bumbling Browns. Ideally, you'd trade Garoppolo to the highest bidder. But if the Texans and Browns had identical picks and identical offers (which I know is impossible, but roll with it) I would clearly send him to the Browns to distance him from being my direct competition as swiftly. If Garoppolo is as good as the Patriots purport to believe he is, then certainly they shouldn't want to see him face them with, say, a trip to the Super Bowl on the line. Right?
I disagree with the trending observation that Bill Belichick and the Patriots have a long history of being especially fond of "Power Backs" at the RB position and that being a motivating factor in the team's interest in Adrian Peterson. While LeGarrette Blount partially fits the description of a Power Back, Peterson and others like Corey Dillon made their living as all-around backs with power, speed, agility and vision who do so much more than lower their shoulder and do their best Mike Alstott impression. So, the question: Is Belichick really searching for a RB who is the second-coming of Ron Dayne or is it more likely he is looking for an affordable, smart, all-around RB who embraces any workload he ends up carrying?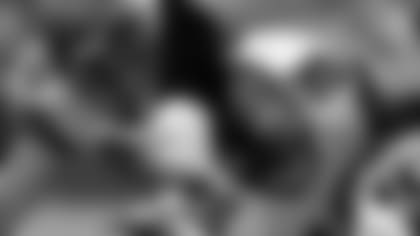 However you want to parse it, Belichick has always had an affinity for bigger backs. I think you are being a bit literal in your assessment of that description. Not every big or power back is solely focused on running over defenders. Heck, Blount actually runs more like a small back than a big back, one of my criticisms of him over the years. Peterson, Dillon and others certainly were Hall of Fame-caliber thanks to a varied skill set, but they were also big backs. Alstott was a fullback who ran often, which put him in his own pretty unique category arriving about 30 years too late to the NFL based on his talents. But Blount, Dillon and Antowain Smith are three examples of the big backs that Belichick liked and put to good use. Heck, he once drafted a fullback with the No. 9 pick in the draft! If that's not a man who likes big backs, then I don't know what is.
I hear nothing about JB7; how hard he's working, if he asked for advice or got support from TB12? My preference is for JG10 to be franchised and traded next year and JB7 to be adequate for #2. Jimmie should be a success wherever he goes. If JG10 stays past 2018 I believe unless Mr. Kraft intervenes, TB12 will finish with another team. I've heard it said, no way TB would be traded, but I just do not believe that.
Never say never, especially when Belichick is involved. But I still find it hard to believe that Brady is going to be traded if he's still playing at a relatively high level. If he falls off, all bets are off. You also brought in a key point – the potential for the Kraft Family to intervene. They let Belichick run the show, but Brady is different. He just is. I have been confused by the offseason reports and opinions regarding Jacoby Brissett. All I heard last year was how impressed the Patriots were that the rookie stepped up, played through a thumb injury and helped the team in need. That he earned the shot to return from injured reserve late in the year to be with the eventual Super Bowl winner. This all came after Bill Parcells' high praise at draft time regarding Brissett's makeup. Now, people seem to be writing him off. I'm intrigued to see what he is after a full year-plus in the system and with practice time. Remember, he barely got any reps last summer as a rookie with Brady and the fill-in starter Garoppolo splitting nearly every chance. Brissett may not be a key factor in the unique QB situation in New England, but his development is worth watching as the subplot to the Brady and Garoppolo epic.
Huge Tom Brady fan here in Michigan. Have watched every game since his first start. My question is do you think we fans truly appreciate all the amazing things the Pats have accomplished? So easy to take it all for granted. Easy for me to understand how disliked the Pats are by every other fan base. Incredible run.
This is not meant as a criticism, but I don't think that fans truly appreciate Brady, Belichick and the run since 2001. It's like someone winning the lottery and then hitting on a bunch of other big-money scratch tickets. The first rush of emotion will always be more significant than the ensuing luck. Things have reached the point where they are unprecedented. That's hard to fathom while you are in the midst of it. As Belichick says, there will be a time to look back on it and really take it all in. For now, we all need to keep trying to enjoy it and keep it in perspective. Heck, I struggle with it all the time. I've been fortunate enough to cover seven Super Bowls in a relatively short time. That's crazy. I often think about what it would be like to write about a team like the Browns for a living. No winning. No success. No postseason. No thanks.
When Hernandez was charged with the double murder he had just signed a new contract with a sizable bonus in the millions and millions that were due the next year, the second part was not paid but I thought it was charged against their cap that year. Boston was to receive a credit for this amount as he had not disclosed this infraction when he signed his contract. The breach of contract was to take place if and when he was convicted. Status please?
You answered your own question. Hernandez trial on double-murder charges is ongoing, as the jury has not yet reached a verdict. That could come any minute, though. If he's convicted the Patriots will indeed get a salary cap credit, reportedly a bit more than $3 million. But that will only happen if Hernandez is convicted. That hasn't happened yet.
So if Patriots trade Garoppolo, does that mean Bill thinks Brady is 100% healthy and if he keeps him he has doubts? Also good idea or dumb idea? Mid-season draft, 2 rounds, any undrafted players qualify, 53 man roster goes up by 2 to 55, they have to fit under salary cap.
No, no and dumb idea. Let me explain. If New England trades Garoppolo it means they feel they got a deal of value for the young backup, preferring the trade to keeping him on the roster. If Belichick keeps Garoppolo it means he likes the young backup, couldn't get a worthwhile trade for him and understands that having a 40-year-old starter – even one at full health who shows no sign slowing down – is a dubious situation thanks to Father Time. Offseason health does not directly equate to in-season health or production, especially when dealing with a 40-year-old quarterback in the NFL. I'll be honest, I don't really understand the point of your draft idea. While I might be inclined to expand rosters, I'd do so more for free agents or practice squad players. Guys that are available at that point aren't exactly prime talents. If they aren't on a 53-man roster or 10-man practice squad they aren't among the 2,016 best players on the planet. Those guys don't excite me in any way.
Not a specific question on a single Patriots player but looking at the situation with Malcolm Butler, I wonder how often players (if they have the luxury) prioritize HoF career over earnings. The reason why I ask is that many potential Pats HoF over the last 15 years went away because of pay and had middling careers elsewhere - Seymour, Deion Branch, Asante Samuel, Welker (?), so much so that they could have lost the chance to be in HoF. In your discussions, do you think players at the beginning/middle of career prioritize advancing their chances for HoF career over salary?
I think most players put a premium on earnings, just like I think most people in all walks of life do. More often than not in this world money talks. Certainly the potential to earn millions of more dollars outweighs what a guy can get from induction into a team Hall of Fame. It's also important to acknowledge the value of having already won a Super Bowl ring or rings, in these decisions. Guys like Richard Seymour and Deion Branch or more recently Jamie Collins, Malcolm Butler, etc. won rings early in their careers. That allowed them to truly focus on the money down the line. I have no problem with that. It's what I would do. I think it's what most people put in the situation would do.
Thanks for keeping us all sane in the offseason. Two quick-fire questions: One, I know he's said Oakland only, but would you trade for Beast Mode Marshawn Lynch? Would certainly solve our big back issue and be better than what we could find in rounds 4 onward anyway. Question two are you surprised by the lack of Bill's bargain basement shopping? Never felt so quiet in second wave of free agency, would love to see us pick up Freeney or Walden.
The Boston Herald reported this week that Lynch would indeed consider the Patriots if things didn't work out for a comeback with the Raiders. I'm not sure Lynch is a sure thing at this point for any team. He's been out of the NFL for a year. He's soon-to-be 31. He hasn't been good since 2014. I'd actually prefer to go the youth route to potentially secure the position for years to come. I also have never been a big fan of Beast Mode. Sorry. I think the relatively quiet free agent market is circumstantial. Many teams, including the Patriots still have a lot of money to spend. Many players still out there think they are worth decent money and aren't looking to lower their price with so much money available. The sides are waiting each other out. My guess is you will see a little run of free agent signings for all teams as we get closer to training camp this summer as guys decide to take whatever jobs are available at a lower price rather than risking not finding a job.
I wanted to get your thoughts on running backs coming out in this year's draft. I really like this kid from Texas El Paso. His name is Aaron Jones. Looks like a real steal in 4th possibly, fifth round!
Looking back at my notes, Jones is a guy with great college production who just doesn't really wow me in any way as a pro prospect. Our friends at NFLDraftScout.com have given him a grade in the sixth or seventh round. I think that's fair and maybe a little generous. At 5-9, 208 pounds he doesn't have great size. He ran a 4.56 40, but doesn't look overly quick or fast on tape. He didn't really catch the ball in college, either. He had a very impressive college career, but I don't think he's a great pro prospect, especially in a pretty deep class of running backs. Sorry. Just my opinion. I've been wrong many times before.
With Tony Romo retiring do you think the Texans would trade J.J. Watt for Jimmy G. & maybe a future draft pick, maybe 2019 2 or 2018 3? I know this sounds crazy but hear me out. Watt is probably the best defensive player on the field when healthy, but has been injured often the past couple of years. Plus the Texans owe him a boatload of money. After the trade to Cleveland for Brock Osweiler it might make sense to get Jimmy G. In the Texans system and see if he is successful. If he doesn't work out you still get a future draft pick to try and find a solution. The Texans would still have Jadeveon Clowney so the defensive front would be fine. If Jimmy G. works out then the Texans have a good offense to go with their good defense. The Patriots would get Watt. And adding Watt with Hightower, Branch and Ealy and the rest of the Patriots defense would really make it unstoppable barring any injury. What are your thoughts?
Since Tony Romo retired, does the Texans 25th first-round pick packaged with either Watt or Clowney for Jimmy Garoppolo seem like a trade Bill would be willing to make? Or is trading Jimmy G to the Texans too close for comfort?
These are two interesting and very different trade proposals. In the first Watt is worth Garoppolo and some picks. In the second, Garoppolo is worth Watt and a first-round pick. Wow. I think the first is far closer to reality. Some have speculated that a healthy Watt is worth two first-round picks. Some think Garoppolo is worth two first-round picks, although no team has yet stepped to the table with such a deal. I can't really see the Texans trading Watt, the foundation of the franchise and the defense. Even coming off an injury and with Clowney in the mix, Watt is the man for the Texans. And his contract gets more palatable with each ensuing year and new free agent deal. But, if Bill O'Brien thought Garoppolo was a sure-fire franchise QB he could change the course of the team's future. In the end, I don't think either of these deals has much basis in reality or a shot at happening. If I were the Patriots, though, I would make either. I would maximize what I could get for Garoppolo and adding Watt to the Super Bowl champs' defense would be a fun story.
With the signing of Burkhead, it would seem the interest in bringing back Blount is lukewarm at best. The Pats are well stocked with pass catching running backs. What are your thoughts regarding Develin in the "bruising" back roll? BB can still use a late-round choice to build depth at running back. Develin has the size and it would seem he's earned a shot.
First, I think the Patriots are interested in bringing Blount back at the right price, which is probably a lot less than what the running back is looking for coming off a career year. New England will have other options to fill its remaining needs at running back. I'm not sure Blount will have many options if he isn't back in New England. One of the options for the Patriots, though, is not fullback James Develin. I am probably Develin's biggest fan but his value isn't running the football. He's a converted defensive lineman who has limited playmaking skills. He's a hard-nosed blocker, physical presence and leader. As hard as it is for me to admit this, he's not a playmaker.
Hey Guys @ pfw.I am a Pats fan of 22 years and my question is why don't the Pats just bite the bullet on LeGarrette Blount and sign him to a 2-3 year deal? Yes he is 30 and around 32-33 that is when the average RB breaks down, but sometimes like the case of Corey Dillion he had a spectacular season that led not only to a Championship but a dynasty and on top of that he has to have had easily the top 5 rushing seasons in Patriots history. An example could be said for Stevan Ridley he had a good season which at that time was the best rushing season next to Corey Dillion, Curtis Martin and Jim Nance but the reason why Belichick didn't bring him back was the fumbling issue. So with that being said Blount is 30 and he doesn't fumble a lot and other than Lacy there is no other RB that in the words of the movie draft day "run like a bat outta hell". My opinion is the Pats should give him a 2-3 deal worth about 20 million and give him a decent signing bonus not only does Blount get a chance to be a 2-time Super Bowl Champion, the Pats still have salary cap to make some more moves but if he gets hurt then we still have depth at RB. What are your thoughts?
If Blount wants to return on a low-money deal like the one he played for last season I'm all for him being a part of the 2017 team. He had a nice year. He was a key to getting through the Brady suspension. But, comparing him to Dillon is a bit crazy. Dillon was a Hall of Fame-caliber running back before he landed in New England to put up the best rushing season in Patriots history. Blount is a solid, complementary player. It's really hard to make a case for Blount's value right now. Running backs over the age of 30 are not top priorities in the NFL. That's just the way it is. He has a hip injury that was actually written into last-year contract. He's not been able to find much success anywhere other than New England. He's had his issues with fumbles in the past, including as recently as the Super Bowl. He faded down the stretch last season. Put it all together and he's a guy with limited value in the NFL, as he's probably figuring out on the open market. It may not seem fair, but it's the reality. I would not sign him to a multi-year deal and certainly not one for crazy numbers like $20 million. I'd be more into something like one year for up to $2 million. In the NFL you don't usually get paid for what you've done, but what you could do in the future. And Blount's best year is almost certainly already behind him.
Greetings! Just wondering how many wins Coach B has? I'm pretty sure he's over 250. 300 doesn't seem out of reach. You think he can get the all-time record?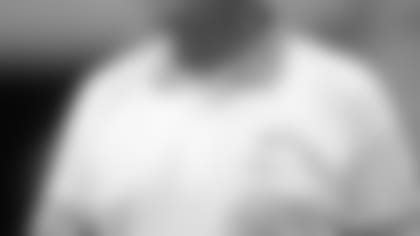 Belichick currently has 263 wins, including postseason, with 237 coming in the regular season. He currently sits fourth on the all-time list behind Don Shula (347), George Halas (324) and Tom Landry (270). He's obviously a lock to pass Landry this coming fall. He's at least four-plus years away from Halas. Even with great seasons, like the 17 wins from last year's Super Bowl run, Belichick needs five-plus years to approach Shula's record. But given the talk of Brady and Belichick focused on continuing the dynasty in New England, maybe that's not so long after all. He's in pretty special company already and if the 64-year-old Belichick indeed coaches until his 80s, as his boss and Patriots owner Robert Kraft hopes, then he'll be atop the list at some point.
Has there been any talk or rumors about Calvin Johnson re-entering the NFL in the 2017 season? I consider him a player that we be an absolute game-changer for the Patriots offense; especially if added to a deep receiving core that still seems to lack size. Under the impression he left Detroit because he was tired of losing and taking his age into consideration, could it be a perfect marriage in New England? Elite talent at a discounted rate...?
I have seen nothing to indicate Johnson is anything but happily retired. He walked away after dealing with injuries and that can be a powerful push into retirement. Feeling healthy and happy can be a powerful push to stay retired.
Hi guys, great job covering the Patriots. Been a fan of the Patriots for 35 years. First time writing in. Just a quick question on your feelings regarding Michael Floyd. I realize that he has some baggage with his legal issues, but they will probably be resolved by training camp (or close). If he was to sign with the Patriots for a team-friendly deal, do you think that the team would go for it? He seemed to fit in well with the offense for as short a time as he was with the team. Brady seemed to be able to target him effectively downfield. If he was paired up with Brandin Cooks on the outside and with Edelman and Amendola short over the middle...What do you guys think?
Floyd is currently fulfilling the requirements of his sentence from his DUI arrest that ended his time in Arizona and landed him in New England. I believe those will be concluded this summer and he'll be free to continue his football career. He's missed out on valuable time in free agency (which may eliminate the Patriots getting a compensatory pick for him signing elsewhere). He already has at least some of footing in New England and I would not completely rule out a return. I don't, however, think his time here was as perfect as you paint it. After all, he was a healthy scratch in the Super Bowl. His biggest overall contribution was a blindside block downfield. I don't expect Floyd back at this point, but I wouldn't completely close the door on it. The team has a pretty deep crop of receivers after adding Cooks and the hope is that Malcolm Mitchell will develop on the outside with Chris Hogan. If that happens, then there is not much room for Floyd. But if he doesn't have any other options, I'd let him fight for a job this summer on, as you put it, a team-friendly deal.
Jimmy G traded straight up for Von Miller. Brilliant or a waste of oxygen to speak out loud?
Not so much a waste of oxygen as text space in this case. Miller is a franchise player in his prime playing at an elite level on a new contract that's barely a year old. He's not being traded and certainly not to the Patriots for an unproven backup quarterback. I do like the trade ideas this week for Garoppolo, though. I can't even really imagine the excitement in New England if Belichick somehow swapped the backup quarterback for a defensive player of the year talent like Miller or Watt. It's fun to dream, right?