Great work guys, I always enjoy reading PFW. My question is regarding Marcus Benard. When he signed it reminded me of the signing of Mark Anderson. What if any impact do you guys predict him having to the defense? I wouldn't be surprised if he was able to stick and supply a situational pass rushing role.
Zach Strong
I don't know much about Benard, other than he had one successful season with seven sacks for the Browns in 2010. He's dealt with injuries since then, including a motorcycle accident. He's been a 'tweener who saw action as both a linebacker and defensive end in Cleveland, although bulking up to play end apparently caused him some problems. It will be interesting to see where he lines up this summer for the Patriots, but I think he's a longer shot to have a role with the team. He's not nearly as experienced or productive as Anderson was when he joined the Patriots. But for a team that's always looking to add to its pass rush, I'll never count anyone out of the mix in that area.
Andy Hart
With the offseason in a bit of a lull, I thought it might be the time for a general question about Boston sports legends. With one game to win and a championship on the line, in whose hands do you want the ball/puck most? Larry Bird, Curt Schilling, Tom Brady or Bobby Orr?
Gary Goldstein
This is a tough one for me, because I never saw Orr play live. They are all good candidates, which makes it a fun proposal. My gut tells me to go with Bird, who could do so much on the court and in basketball one player can have a huge difference. But I don't think you could go wrong with any of the four options and I'm sure we'll get some emails weighing in with other opinions. And Brady's run isn't done yet, so his legend still has room to grow.
Andy Hart
Is Dont'e Stallworth still on the roster?
Tyrone Campbell
No. Stallworth finished the season on injured reserve and then became an unrestricted free agent. He remains unsigned. Though he was injured in a hot air balloon accident this offseason, I believe he is still hoping to continue his career.
Andy Hart
Is it just me or does it piss you guys off too when some dumb sportscaster calls Gronkowski "fragile" or "injury prone"? Come on. Breaking his arm is a fluke injury and the ankle mostly because the kid plays like an animal! The back issue, to me anyway, just seems like he's prone to disc problems, but its not affecting his play so far right? To call a player who gives 110% like him injury prone is ludicrous!
Gary Abrams
While many things get me going and ranting, this hasn't yet been one of them. I do think that calling Gronkowski fragile is crazy. But injury prone, or prone to injuries, might be a legit option. He's had acute injuries as well as seemingly more chronic back issues. He plays with a style that lends itself to injury. The fact is that he's had a number of injuries in a short career in the NFL. That tends to get you labeled as injury prone. Just ask Danny Amendola. Regardless of whether it's fair criticism or not, Gronk needs to stay healthy if the Patriots are going to be at their best moving forward to compete for another Super Bowl. He's the most irreplaceable and unique player in football.
Andy Hart
What do you think of T.J. Moe? Do you think he will be a great attribute to the Patriots offense?
Aldo Martinez
Moe reportedly tore his Achilles tendon in OTA workouts and therefore will miss his entire rookie season. He was released due to the injury, but after passing through waivers landed on IR with the Patriots. So it's possible that he could still develop a role or career in New England, but it will have to wait until 2014. And a year learning the system and getting comfortable with the organization might not be the worst thing in the world for a guy like Moe.
Andy Hart
If Gronk is on PUP at the start of the season doesn't that give more time to try out another WR/TE like Moe or Sudfeld, good for future development?
William Hartley
This would certainly be the glass-is-half-full view of Gronkowski potentially missing time to start the season after undergoing back surgery. But I don't buy it. I've been intrigued by what I've seen from Sudfeld on the practice field, but I'd much rather have Gronk in action than use reps to develop the undrafted rookie. The other optimistic approach to Gronkowski missing time early is the theory that it will allow him to be fresher and healthier down the stretch, when New England will need him most. Not sure I buy that, either. Gronkowski's injuries have been a broken arm and sprained ankle. Those could happen any time and aren't generally the result of wear and tear. Sorry, I just can't drum up any way to say it's a good thing for Gronkowski to miss games. He's one of the most dominant athletes in the NFL today and one of the more enjoyable players in the league to watch play. I'd rather have that for 16 games than for 10 or fewer.
Andy Hart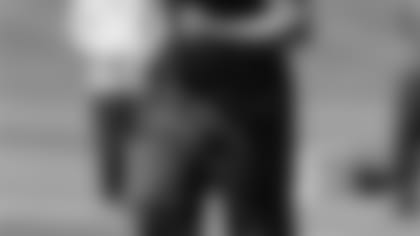 So Andy, I don't know if you like me or my questions are just easy to answer, either way I'll take it! So your obviously going to get a billion questions about Gronk so let me spice it up a bit with Defense. So here's a little "brain teaser". Armond Armstead, how's he looking? Nothing much is said about him because the NFL and CFL are very different correct? Anyways with Kelly and Armstead, could we possibly see a new formation? With Jones and Ninko on the wings and then inserting Kelly, Wilfork, and Armstead in the middle to have a big 5 blitz package? This would definitely bring pressure and could be a problem to opposing quarterbacks. Now I'm not sure if this formation is legal because, well that isn't my department, but is it at least a possible, good idea?
Kyle Rodgers
I don't know you, so how could I like you? And if you listen to Paul Perillo and Fred Kirsch, I don't like anyone outside of my own family. (Some members of my family are actually iffy at this point, quite frankly.). Not sure why you are so fixated on the formation. Teams can line up virtually any way they want on defense, and we've seen Belichick dabble with endless looks on that side of the ball over the years. Kelly had a down year, but he was certainly an option as a pass rusher as recently as two years ago. I'm really intrigued by Armstead and what he might offer. Not sure if you'll see all those guys together too often, but the rotation and variety of options gives Belichick more to work with in 2013 in terms of inside rushers. That could boost the front, given the relative lack of depth in regards to outside pass rushers.
Andy Hart
Hey guys, emailing you from Portland, Oregon. There aren't many intelligent football people to talk about here, so listening to your show is a very enlightening. I was wondering if you could give your opinion on the Blount/Bolden situation. From what I read, only one of them is going to make the roster. Care to share who you think is?
Michael LaRocco
I couldn't really hazard an overly educated guess at this point, given how little we've seen from both of them. Blount is clearly a big dude, and Belichick has had an affinity for bigger backs in the past. But Blount has had his issues off the field in the past and only time will tell how he fits in New England. Bolden is injured right now coming off an up-and-down rookie year with his own off-field issues. You never know how health will play out over the next couple months. If you force me to pick one right now, I'll go with Blount based on his NFL production and big frame. But that's a shot in the dark.
Andy Hart
Once, in Wilfork, Ty Warren, and Seymour, Patriots had arguably the best front-3 in football. Then they dumped Seymour still in his prime, lost Warren to injury, and never were able to regain the dominance up front. As Wilfork ages, I wonder what would the team do?
Josh B.
You are right about the impressive talent the Patriots had up front back in the day. Two factors are at play in the looking at the unit moving forward – New England change to a 4-3 front and the change in the way the league plays offense in general. I'm not sure you need to have a plethora of big, talented bodies up front to have a good or very good defense. Today's game seems to be more about being good on the edges – pass rusher, cornerback, playmaking linebackers. I'm not saying you don't need talent in the middle, but I'm not sure you need three first-round picks along the interior defensive line. I think you can get away with solid bodies in the middle of the defensive front – think Kyle Love types – and need to focus more resources on securing talent on the edge of the defense.
Andy Hart
Hi Guys! My not-so-crystal ball says, Patriots go to play Broncos at Mile High for AFC title, and Welker may hold on to the ball when it matters. Question - why couldn't Patriots sign Welker and deal him to anyone but our AFC rival say for 7th round 2019 pick. There must have been at least one other team who would give the best slot receiver 12M-2year deal?
Greg B.
Welker was a free agent, so he could choose not to sign any deal. New England could have used the franchise tag on him with the idea of working a trade, but that would have come at a much higher one-year salary. And based on Welker's age and specific needs, I'm not sure that there would have been a huge trade market for his services, especially on the type of bad teams I think you'd be looking to deal him to. As an unrestricted free agent, Welker was mostly in control of his own future.
Andy Hart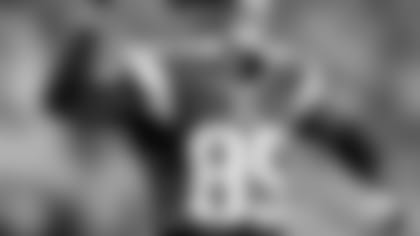 It is past June 2nd, Brandon Lloyd is still without a contract, and the Patriots receiving core is all new. Is he yet another case of a veteran wide receiver that cannot grasp the Pats' O? He seemed to want to play for Josh McDaniels which would imply that he understood a variant. Is he a negative influence? If not, why not bring him in at least as a camp body?
Michael S.
There were rumblings and reports of Lloyd's personality quirks rubbing teammates and others the wrong way. But I think the biggest reason he was let go was that he didn't fulfill the outside receiver role in the way the team hoped. He made virtually no big plays and only put up numbers because the team – under McDaniels direction – clearly force-fed him the ball on a lot of short throws. I also don't think he's the type of guy who makes a good "camp body." He thinks he's more than he is at this point in his career and given all his short-lived stops with various teams over the years I think he's running out of teams looking to give him a chance. I'd have zero interest in bringing him back to New England. I'd rather see guys like Aaron Dobson and Josh Boyce get a chance at those reps and throws. Lloyd was a bitter disappointment in 2012 and there's no reason to visit that again, even for the summer.
Andy Hart
What are the chances a undrafted free agent defensive lineman makes the team. Like a Cory Grissom or a Dewayne Cherrington? Love to hear your opinion.
Michael LaRocco
Two emails in one week! It's been done before, but Michael joins a pretty exclusive club. I think there is a very good chance that an undrafted guy makes the roster on the defensive line. Given the offseason releases of Kyle Love, Brandon Deaderick and Myron Pryor, the young depth on the interior line is quite thin (ironically!). Wilfork and Kelly are locks to make the team. Armond Armstead is probably pretty close to a lock with some position versatility. Then you have veterans likes Marcus Forston competing with Grissom and Cherrington as true tackle backups. Seems like one is destined to stick around.
Andy Hart
With TJ Moe clearing waivers what does that allow him to do? Will he have access to the coaches, film room to study film, player meetings or does he just have access to rehab facility and trainers?
Stephen Smith
Moe has access to all the things that any other member of the Patriots would have. He certainly will get all the medical attention he needs. He can also work with coaches and in meeting rooms. The only thing he obviously can't do is practice. How much other football-related work that Moe gets moving forward is up to the discretion of the team and its coaches.
*Andy Hart