Can you please explain why Danny Amendola, who is so critical to this offense in view of injuries, was doing punt returns while the Pats have someone like Chris Harper for that?
Stan C.
I'm not sure if you noticed but Amendola has turned in two of the biggest plays of the last two wins on punt returns. In Week 10 against the Giants he got the comeback started with an 82-yard return to set up a touchdown. On Monday night it was a solid 21-yard effort that set up the Patriots with good field position and eventually led to the tiebreaking touchdown. Harper looks like a promising young player but I would not feel comfortable with throwing him to the wolves and forcing him to return punts on a full-time basis. Amendola was shaken up trying to catch a punt but that wouldn't discourage me at all from keeping him back there. Injuries can happen at any time and having guys like Edelman and Amendola return punts in my opinion is worth the risk. They absolutely don't beat the Giants without his return and he also provided a huge lift against the Bills in a tie game. The injury was an unfortunate byproduct of the job.
Paul Perillo
Why doesn't Bill Belichick like to blitz? The Patriots ranked 25th in the NFL in 2013 in the percentage of plays they blitzed opposing teams. In 2014, the Patriots ranked 29th, blitzing 20.8 percent of the time (according to profootballfocus). Opposing team QBs have too much time to throw the ball and when the Pats do blitz, they do a good job of creating turnovers or forcing a fourth down. If the front four can get pressure on the QB that's great, but when it's not happening they should bring some blitz packages. Why don't they blitz more?
While I'm not necessarily going to take any of these numbers as gospel since only Belichick and the coaches would know the real stats, I think it's safe to say that he does not prefer to blitz all that often. That said, the Patriots have done a nice job of getting pressure this season and Chandler Jones in particular is enjoying a solid season. I think Belichick feels the risk of creating a potentially big play isn't worth sending too many extra rushers and therefore he seems to play it safe more often than not. Belichick feels the better way of attacking an offense is by forcing the opposition to execute all the way down the field in the red zone by using shorter passes that require a mistake-free approach. By making teams got 10-12 plays for a touchdown, Belichick feels that eventually the opponent will make a mistake – penalty, dropped pass, errant throw, etc. – and therefore the defense will come up with the stop. Once in the red zone I feel Belichick is a little more aggressive. It's hard to argue with the results as the Patriots have consistently been one of the best teams in the league over the past 15 years. Now, perhaps when Tom Brady is no longer here and the offense isn't as productive he might change his approach. But until that happens I'd expect Belichick to stick with the philosophy he's had so much success with.
Paul Perillo
Why do Patriots draft so poorly at cornerback and wide receiver? Next year we need players for these positions (Malcolm Butler is a solid No. 2, but he has too many flaws for a No. 1 and the Aaron Dobson project is over). Drafting a receiver doesn't seem like rocket science, he needs to know how to catch the ball, has the ability to run advanced routes, has physical traits of explosion and speed with that combination, football intelligence (probably the most important thing) and the ability to run after the catch, because most passes in our offense don't travel too long, but the ability to stretch the field and make the defender respect his speed. Drafting a cornerback is a mix of physicality and instincts. That is harder, of course, because, how to evaluate instincts?
I think you actually answered your own question with regard to both positions without realizing it. In describing all the physical and mental traits necessary to succeed at those positions you explain how difficult it is to find players who fit those characteristics. Wide receiver specifically for the Patriots is difficult because there are a lot of option routes where the receiver is expected to read the coverage the same way as the quarterback, and their ability to be on the same page with precise route-running is crucial to the offense's success. So you can find big, fast targets with great hands but if they don't have the mental capacity to learn the offense it's difficult to succeed. The same is true at cornerback, where Belichick doesn't simply say to do one thing. You need to cover, tackle, play zone, play man, sometimes be able to work inside and outside … it's not as easy as finding one thing. All of this doesn't excuse the fact that the Patriots have struggled finding players at these positions. Without question they have. But measuring a person's intellect and ability to adapt to different scenarios isn't easy and there's no doubt the team needs to do a better job of it.
Paul Perillo
Hey PFW peeps, as always it's been a great year to be a Pats fan. Your mail bag never ceases to impress, and I hope you can offer me some insight on a thought I've been pondering this morning. What do you guys think of an award given to the player each year that made the most impact plays at critical moments for the win; "clutch" player of the year. It could be a quarterback for setting up game winning drives, a receiver for making a number of long plays when trailing in the fourth, a kicker for nailing several game-winning field goals, a defensive player for making key sacks or INTs late in games etc. I feel like this would be an exciting acknowledgement of that player's importance to their team's ability to win, and it would be an award I think players would appreciate. It would also give us a means of quantifying a player's "clutch" ability when discussing the all-time greats, like a certain QB who the Pats picked up for scraps in 2000. I'd love to hear your input on the idea, and appreciate all the great analysis.
I love your idea in theory but in practice it would seem to be much more difficult because it's so subjective. Take the Patriots victory over the Giants in Week 10. Where does the "clutch" fall in that game? Is it Stephen Gostkowski for making the field goal? Tom Brady for moving the team 44 yards to set up the field goal? Danny Amendola for making the two key catches to allow that to happen? Is it the defense that forced the Giants to kick a field goal at the end? There are so many candidates it's hard to break it down to just one. Even if you decide to give everyone some "clutch points" in that game, does everyone receive the same number? And what about huge plays that are made earlier in the game, without which the team likely wouldn't have won? Do those players get recognition too? Again, I like the idea of recognizing clutch play but quantifying such feats isn't as easy as it seems.
Paul Perillo
How is Dominique Easley doing? I've not noticed much pressure up the middle, which he was supposed to provide. Is he progressing?
I think Easley has been getting progressively better and is starting to show why the Patriots invested a first-round pick in him last year. Although his numbers have been modest thus far he is showing signs of creating more pressure and getting around the quarterback more often over the past month or so. He had six quarterback hits over a four-game span in October and into November and his penetration has been noticeable during that time. While he hasn't yet provided the huge interior pass rush we all hoped for, I feel Easley is making strides and improving as he's gotten healthier this season.
Paul Perillo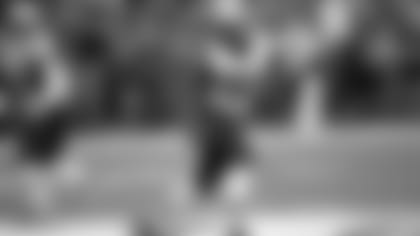 I'm concerned about Jamie Collins. I hope he's getting healthy and I totally respect health-related privacy but generic "recovering from a virus" reports are somewhat worrisome after three weeks! Just hope he's OK.
I too share your concern and I wish I had more to offer as an update. After missing the Buffalo game, Collins has now sat out the last three games and has yet to even make it on the practice field. All we have to go on is what his agent, Bus Cook, told a reporter a while back and that was that it was a virus that caused him to lose some weight and strength and now he has to get that back before returning. Hopefully he'll be back before too long, but in this case I feel not knowing what the situation is makes it even more difficult to deal with.
Paul Perillo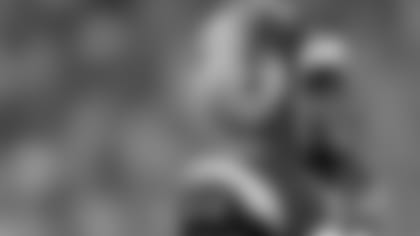 Great job keeping us up to date. My question is do you have any idea what the "illness" is that keeps knocking players out for two or more weeks. I don't remember ever seeing so many players listed as out due to illness. Most recently Collins missed the Giants and Bills games. And the Bills Leodis McKelvin was listed with an illness as well.  This seems like something more serious than a flu bug that is going around the NFL.
As I said, the only information we have on this is from Collins' agent, who said it was a virus. Obviously there are a lot of different types of viruses so the severity of this one is anyone's guess. Hopefully it's a matter of regaining his weight and strength at this point, which is what various reports have suggested as of late. Maybe he can get back at it before missing too much more time.
Paul Perillo
Just how long is Julian Edelman going to be out?
Multiple reports suggest that Edelman suffered a Jones fracture in his left foot, underwent surgery and will be out somewhere between 6-8 weeks. If that's the case then it's possible that he'll return in time for the playoffs. Obviously the timetable for such and injury can change depending on how quickly he heals, but I think it's reasonable to be optimistic that Edelman could be back on the field at some point in the postseason.
Paul Perillo
I read this every week (that l can find it). Great source of information. Here's my question. After losing two major pieces of the passing attack, and now getting healthier on the offensive line, do you think the team may start focusing more on running the ball and playing more physical on offense? I've always thought that if they were kind of a run first team with that elite passing game to go with it, they would be unstoppable.
I'm not really sure the Patriots have the kind of offense that can succeed in a run-first approach. Honestly, I'm not sure I want to see that kind of approach anyway. As long as Tom Brady is still able to sling I want the ball in his hands as much as possible, and the best weapon on the entire offense is Rob Gronkowski so throwing it to him is never a bad idea. LeGarrette Blount will get his carries and hopefully as the offensive line returns the production on the ground increases. But I wouldn't want to rely on a run-heavy attack on a weekly basis with Brady still here and being as productive as he's been.
Paul Perillo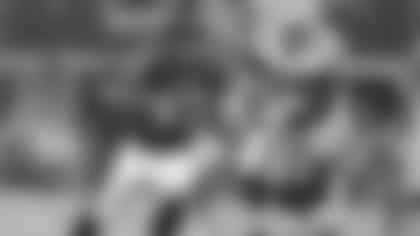 Have the Pats given any thought to maybe trying out Ray Rice to see if he has anything left?
First, I don't think Rice has much left in the tank. Last we saw him he was barely producing, averaging about 3 yards per carry for the same Ravens team that saw Justin Forsett rip it up a year later. Rice is probably as motivated now as he's ever been, but it's hard to imagine him being all that productive after such a long layoff. But more importantly I don't think any such acquisition would ever happen with Robert Kraft around because the owner himself said he would never have a player like Ray Rice on his team. I understand that things can change over time, but getting around that statement would require quite an about face on the part of the entire organization. I don't want Rice and more importantly I don't think the Patriots do either.
Paul Perillo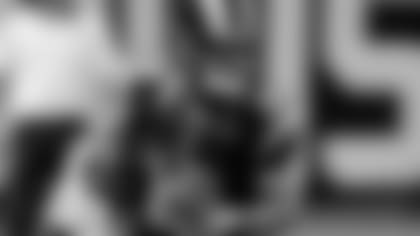 Why not bring Wes Welker back? I understand he has a history of concussions but even rotating him out with some of the less experienced players would create a headache for other teams.
Welker is a member of the Rams at the moment so he's not even available. He caught five passes for 45 yards in his first two games with St. Louis and looked a little rusty after a season of inactivity. Welker was available all offseason and through the first half of the regular season and the Patriots never made a move to pick him up so I doubt Belichick would be interested now even if he were available. I understand Edelman is injured now but I'm not sure Welker has enough left to make him more viable than Keyshawn Martin and Chris Harper and the rest of the Patriots receivers.
Paul Perillo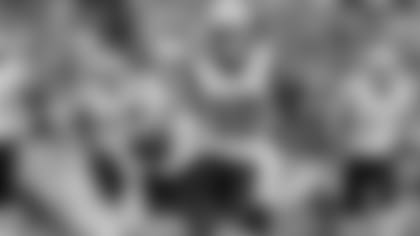 Why not bring in Austin Collie?
Evidently the Edelman injury really hit Patriots Nation hard as we continue our – why not bring in another slot receiver theme. Collie has very little left to offer after suffering multiple concussions and I honestly don't believe he's a better option than what the Patriots already have.
Paul Perillo
One thing I've never read in this segment is whether or not the Patriots employ both massage and chiropractic therapies in order to keep the players loose and aligned. Do they employ these therapies?
The Patriots actually use both and have regular therapists in both practices on hand during the week and on game day to help the players. While I am not privy to the exact nature of the therapy, I do know that many players take advantage of these opportunities that the team provides.
Paul Perillo
What happened to Cortland Finnegan?
Finnegan is a cornerback who is out of work at the moment. The Patriots brought him in for a tryout several weeks back but did not offer him a contract that I am aware of. Given the state of the Patriots secondary I wouldn't be surprised if the team revisits Finnegan at some point, but then again since there has been no move to sign him yet it would appear that he was not overly impressive in his workout. Finnegan is a feisty competitor and would provide some depth at a position that has almost none at the moment. I'd take a shot.
Paul Perillo