How do you think Dion Lewis is going to hold up down the stretch? Clearly he is making a huge difference for the team, but New England's game plans so far have him taking the majority of the RB snaps. With his amazing cut-back abilities, Bill Belichick must want him in the game as much as possible, but did the staff factor in the pounding the smaller backs (Kevin Faulk, Danny Woodhead and Shane Vereen) took in the past, and do you think they are doing that now with Lewis?
I understand your concerns about Lewis' ability to hold up over the long term considering his size and his injury history. I, too, have some of those concerns because he has emerged as such an important part of the offense. But considering how well he has played thus far it's hard to fault Bill Belichick for giving him as many opportunities as he got over the first month. Until he shows signs of slowing down, or if defenses start doing a better job containing him, I don't expect things to change much. Maybe the coaches can give him some rest late in games that are decided, like he did in the second half against Jacksonville a few weeks ago, but I think Lewis has earned the right to be the featured back.
Paul Perillo
Other than Carson Palmer do you think that anyone comes close to Dion Lewis for comeback player of the year?
Comeback Player of the Year is tough for me. I never know exactly what the criteria are for the award. Is it a guy who bounces back from a poor season? A guy that overcomes an injury and returns? Or are there any other factors involved? I'm not sure, but in my mind I would have a tough time voting for anyone other than Kansas City's Eric Berry, who overcame Hodgkin's lymphoma to return to the Chiefs lineup this year. Lewis has been great but I don't really know what he's coming back from other than the fact that he was out of football last year. Again, I think the award is a bit ambiguous so I don't have a strong feeling about it either way.
Paul Perillo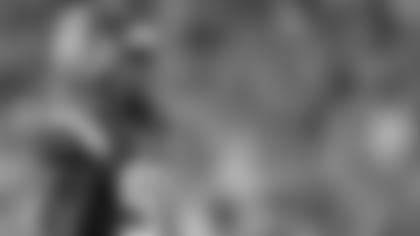 How about Jamie Collins? Please Bill, sign him to an extension now!
I would certainly second your thoughts on signing Collins to an extension but the problem is that the rules don't allow it until after the season. The CBA says that rookies cannot sign extensions until after their third season, so Collins will have to wait a little longer before getting a new deal.
Paul Perillo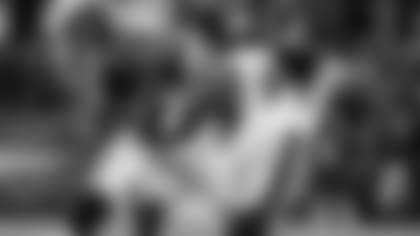 The offensive line had its struggles especially Nate Solder with Greg Hardy. IMO, David Andrews had a great game including that block on Tom Brady's TD. My question however relates to inaction by Patriots coaching staff in the first half when it was obvious that Solder needed the help.
I thought it was a bit curious that the Patriots waited until the second half to start giving the tackles some extra help on the outside and did so in the form of the tight ends. Both Michael Williams and Rob Gronkowski stayed in to block on the edges often in the second half, and that's why backup Marcus Cannon was able to get by in place of Solder, who left with an elbow injury. Williams did a great job of containing Hardy while Brady did a better job of getting rid of the football as well. But I agree it was strange to see the Patriots coaching staff wait so long before changing their blocking schemes.
Paul Perillo
Reading your Random Thoughts about Malcolm Butler and Co getting away with poor coverage at times, I have reasons to be concerned that with Andrew Luck and his capable receivers, those missed opportunities may become catches and TDs and losing Dont'a Hightower, the best defensive player on the team, hurts in several ways. Do you think that it would be Jerod Mayo or Jonathan Bostic who can contribute more in his absence? I have a feeling that Bostic has more legs to chase Luck.
First, just to clarify I didn't feel the coverage was a hug problem against the Cowboys. I thought there were a couple of occasions where Terrance Williams beat Butler and could have potentially made some big plays, only to have Brandon Weeden fail to get him the ball. Overall I felt it was the best game the defense has played this season though. Indy's offense indeed has some talent but so far hasn't been able to put it together. As for replacing Hightower, I think Bostic has the chance to fill a more versatile role than Mayo would. Mayo appears to be a run-stopper at this point and doesn't play many snaps. Bostic hasn't seen the field yet in 2015, but if he's healthy and up to speed I feel he has the athleticism to contribute in coverage as well as against the run and a backup to Hightower.
Paul Perillo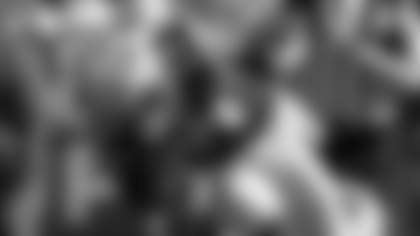 Trade talks?  I know the Ravens are not the best of friends with the Patriots, hated enemies is more the phrase most people would use. That said, BB is never afraid to do what it takes to make the team better. With the Ravens desperate for WRs and Aaron Dobson apparently on the way out, what bottom 20 player do they have that would improve the Patriots? Secondly, would you pull the trigger on a trade for Dobson?
I certainly would be willing to trade Dobson if anyone was willing to give up something for him but I'm not sure that would be the case. The Ravens are in dire need of wide receivers, but is Dobson any more capable of filling in than a guy like Kenbrell Thompkins, who is currently on the Jets practice squad? The Ravens could sign Thompkins and give up nothing and probably wouldn't be any worse off. The Ravens also don't have a deep secondary, so it's not like Baltimore would give up a talented young defensive back, which is the position I would want in return if possible. Maybe it would work but as you mentioned, I also don't see the Patriots and Ravens getting together for a trade.
Paul Perillo
I was wondering why interceptions are not counted as negative passing yards for QBs. If a coverage is blown by the offensive line and the RB is tackled behind the line this counts negatively in his statistics even though it's not entirely his fault yet I think it works to be fair to say that the majority of interceptions are the result of a poor throw/decision by the QB. Too difficult to change the history books but hoping you can shed some light on this.
I don't have an answer for you as to why this isn't negative yardage but I also don't agree with your premise that the majority of interceptions are poor throws and decisions by the quarterback. I feel many picks come on passes that are deflected and when receivers aren't in the proper position. When this happens would the quarterback still be charged with negative yardage? I wish I could shed some light for you, but honestly I don't see this is a major problem.
Paul Perillo
Thanks for all the different angles and perspectives you offer week to week on our team's progress and changes, as well as long-term outlook. My question is this: Given the changes we are making on the defensive line, they look to fortify the pass rush as well as stop the run, which is great. However I am still concerned about our secondary and how susceptible we are to the deep pass in general. What if anything can we do about it this season, or is this a more long-range process in the offseason?
I remain concerned about the secondary even after a solid performance against the Cowboys. Fortunately the Patriots won't see many formidable passing attacks this season so I'm not as worried about it as I would have been last year if this group was asked to hold the fort. I think Butler will improve as the season goes along and the Patriots will need to address the situation moving forward both in the draft and perhaps in free agency. They tried to do the latter this season but with Robert McClain and Bradley Fletcher already gone that plan did not work. Right now it's Tarell Brown, Butler, Logan Ryan and Justin Coleman – for better or worse.
Paul Perillo
It seems to me that the Patriots win the majority of the coin tosses. What is the percentage of wins? Is this unusual?
Your memory is correct when it comes to the Patriots winning the coin toss. The Patriots won the toss in three of their first four games this year and did so in 12 of the 16 games last season. That means New England won the toss 15 out of 20 times, which is a remarkable stretch of fortune. Prior to the 2014 season the Patriots were closer to 50-50 in the toss. From 2000-13, the Patriots won the toss 106 times in 224 games, which translates to about 47 percent of the time.
Paul Perillo