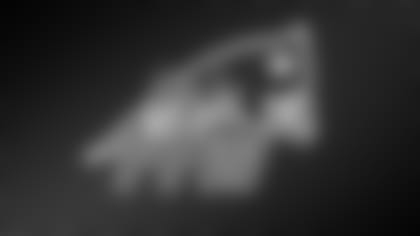 With a nearly redone receiving corps this year, who do you believe will step up, (besides Danny Amendola, as long he stays healthy) into Brady's "go to guy" role?*
*Anthony Gallipoli
Based on the parameters you mapped out it's really hard to answer the question. I believe Amendola will be Brady's go-to guy as long as Rob Gronkowski is out dealing with his back injury. Other than Amendola I view the rest as complementary pieces to the puzzle. At this point it's impossible to know which ones will even make the team let alone contribute. Rookies Aaron Dobson and Josh Boyce will likely stick around if healthy, but neither was healthy during mini-camp so that's a big if. Michael Jenkins took a lot of reps during the spring and didn't look particularly good doing so. He was inconsistent catching the ball and appeared slow in and out of his breaks. His experience gives him a leg up on the others at this point but I'd be surprised if he turned out to be more than a spare part during the season. Lavelle Hawkins, Donald Jones, Kamar Aiken and rookies Kembrell Thompkins and Mark Harrison (if healthy) all will get opportunities to show what they can do. I liked Thompkins a bit during the spring, and Jones has some production from his days in Buffalo to fall back on. The rookie draft picks are the most talented of this group, but beyond Amendola and Gronkowski it's a crapshoot.
Paul Perillo
I'm hearing good things about rookie TE Zach Sudfeld this spring. With the release of Aaron Hernandez and Gronkowski possibly starting on the PUP list have you seen enough of this kid to think he's making this team over either Daniel Fells or Michael Hoomanawanui?
Erik Sivertsen
I think Sudfeld enjoyed an excellent spring. He was constantly open and displayed soft hands throughout the time we got to watch practice. But he's far from a finished product at this point and putting him ahead of Fells, Hoomanawanui or Jake Ballard at this point would be premature. Sudfeld had trouble staying healthy in college and he's yet to don pads as a professional, so assuming he can withstand the rigors of an NFL camp is risky. The Patriots three remaining healthy tight ends aren't going to make anyone forget about Gronkowski or Hernandez but they're all NFL-caliber players. At this point I'd be surprised if any of the three doesn't make it. But Sudfeld can earn a job with continued development based on what we saw this spring.
Paul Perillo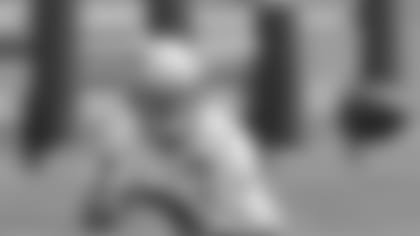 I don't think that Patriots realize how low the fans hopes have fallen so far this year. Our defense has hardly improved and our offense, which carried the team last year, is going to be worse. And if there are health issues with Gronkowski or Amendola this team many not even make the playoffs. The idea that our run game will carry us is ludicrous. Nobody's running far and often behind guys like Dan Connolly. Bringing guys like Dallas Clark or John Abraham won't make much difference. Belichick needs to swing a deal and land a playmaker to reinvigorate the team and the fan base.
Stan C.
Well, what deal would that be, Stan? Should the Patriots trade for Larry Fitzgerald? That seems to be the trade a lot of Patriots fans propose. Of course, no one has any idea how to get Arizona to give him to New England. Look, the offseason has not been a good one in New England. The team lost Wes Welker, dealt with numerous surgeries for Gronk and now is dealing with the aftermath of Hernandez' shocking arrest. But the Patriots playoff chances are not gone – especially with the luxury of playing in the AFC East. The division is among the worst in football and as long as Tom Brady continues to give the team an edge over the others at quarterback, the Patriots will be favored to win the division. All is not lost, my friend. (They don't call me Sunshine.com for nothing)!!
Paul Perillo
Hey guys, this may come off a little insensitive if mentioned too soon, but what kind of cap space does Hernandez' release clear up? Furthermore, what do you think the Pats are most likely to use it for? Will they boost Brady's salary? Sign another tight end? What about Hernandez' guarantees?
Zach Lax
It's not too soon but it is a bit misguided. The Patriots lost cap space by releasing Hernandez. The remaining portion of his signing bonus that was to be prorated through the remaining life of the contract is now assumed this year and next (two years because he was let go after June 1). Instead of spreading out the hit over the life of the deal it will now be just 2013 and 2014. Of course the Patriots will likely go after both the actual money paid and the cap dollars due to the circumstances surrounding the release of Hernandez, but that's still in the future. For now, the Patriots lost a little more than $1 million in cap space for this season.
Paul Perillo
I was just thinking about the offense the other day and I had a quick question. In the past, the offense has had much success with the fast paced no-huddle offense. This year since there is really nobody that has experience and chemistry with Brady and the offense do you think it would be possible to still use the no huddle tempo? Or would they abandon that?
Christian DeLuzio
This is an interesting point, Christian. I wouldn't expect the pace and frequency of the no-huddle to be the same given the lack of familiarity the players have with the system – at least at first. But I do feel the high-tempo attack is part of the team's system, just like any other elements that the new players need to learn. So, I wouldn't expect Belichick and Josh McDaniels to completely abandon the no-huddle and even the turbo version they unveiled last season. It may look different and take a little longer, but I feel these elements of the offense will remain in New England.
Paul Perillo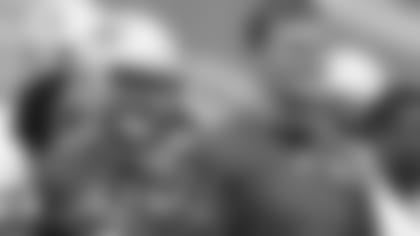 If Tim Tebow is not going to play as a quarterback maybe they could prepare him to take over Hernandez position. The fans want to see him play. It is good for the box office. He could still keep his arm in shape as a third-string QB.*
*Frances Cerpa
What makes you think Tebow is capable of playing Hernandez' position? He's never done it. He doesn't show the kind of speed and quickness Hernandez had. I've never seen him catch a pass so I'm not even sure if he has good hands. And why exactly are we concerned about the box office, as you put it? The Patriots have sold out every game since Robert Kraft bought the team in 1994. Their television ratings are among the best in the league. I don't think the box office has anything to do with Tebow. The Patriots constant winning over the years certainly does.
Paul Perillo
Why would we not pick up Brandon Lloyd again? It wasn't like he was as bad as Chad Ochocinco was ... and he does know McDaniels/Tom/the system.
Kevin Wu
*
Since the arrest of Hernandez really takes a hit to an already questionable group of receivers, do you see the Pats possibly moving to bring back Brandon Lloyd or Deion Branch on a cheap one-year deal? I was personally a fan of Lloyd and thought he got much better down the line and just needed maybe another year to take that big step in the offense. Also, in a situation like this, it may be useful to sign a vet like Branch who has been around the Patriots a lot and can help teach the young guys if nothing else.
*Matt Bovarnick
Personally I wouldn't want any part of Lloyd. I've written many times about how little impact he had on the field last season despite his 74 catches. I felt he made very few plays with those catches and provided little threat on the outside, and especially down the field. Coupled with that I felt he was at times aloof in the locker room and reports indicated he wasn't always the best teammate. This as much as anything else is why Lloyd is not back. At this point the Patriots are in the midst of a complete re-do at the receiver position and I feel it's best to continue on without Lloyd despite his experience in the system.
Paul Perillo
Everyone is worried about the passing game and reasonably so, but I also think the receiving corps is underrated with the addition of Josh Boyce and Aaron Dobson and Danny Amendola. I think we will be all right. Gronkowski is going to start within the first five or so games (I hope) and I'm confident with Jake Ballard. What do you think? Also what about signing Brandon Lloyd or Deion Branch?
Conner Furu
Well, if you feel the group is underrated and will be all right, why would you want to sign Lloyd or Branch? I don't share your overall enthusiasm for the group but I am intrigued with the potential of the rookies. Dobson and Boyce have to get healthy and then show they're worthy of their draft status. Boyce in particular excites me with his speed and ability to get open. Amendola will be fine as long as he's healthy. He's shown the ability to make plays and looks comfortable with Brady already. He'll be a solid replacement for Wes Welker is he's remains on the field. I'm not real high on Ballard. He looks slow and was already dealing with limited athleticism before his injury. He'll be serviceable but nothing more. Overall, this group needs a healthy Gronkowski in the mix in order to succeed.
Paul Perillo
I noticed that on the Patriots.com home page the "Patriots" logo has changed from cursive to block letters. Has the team made that a permanent change or is it just affecting the website?
Monty B.
This is a change to the logo that will now be in effect. Hope you like it.
Paul Perillo
After seeing Hernandez cut, Kyle Love cut and the infamous cutting of Tiquan Underwood before the Super Bowl it could be perceived the Patriots aren't the best team for sticking by players. Does this affect the mentality in the camp, and possibly the thoughts of other (possibly injury prone) free agents?
Alex Marr
At first I didn't think this was a serious question but I kept rereading it and I'm now convinced you really don't know the difference between releasing a player and releasing a player because he was arrested and involved in a murder investigation. Do you honestly not see the difference between Kyle Love and Hernandez? If not there's not much I can do. As for potential free agents, you do realized Underwood immediately re-signed with the Patriots following his "infamous" cutting before the Super Bowl, right? I guess he wasn't as upset about it as you were.
Paul Perillo
I have a question about the TE situation? Since Hernandez is out and NE will probably sign one or two TEs before they go into camp, why not take a shot on Chris Cooley? I know when he is healthy he is a great ball catcher and all around athlete. Was his knee injury so bad that no one will touch him or would he not fit in with NEs play schemes and the offense NE runs?
Casey Goddard
First, I'm not sure the Patriots will go out and sign more tight ends. They currently have six on the roster, which admittedly includes Rob Gronkowski. There's always the possibility the team could add a veteran like Dallas Clark, who the Patriots worked out last offseason, or David Thomas, who was with the team from 2006-08. Visanthe Shiancoe was with the team a year ago and could be a possibility as well. Cooley had a terrific career but hasn't been healthy for the past two seasons. He has just nine catches over the last two years and it doesn't look like he intends to play. Of course, Bill Belichick is as unconventional as anyone so I wouldn't rule it out, but at this point it would appear highly unlikely.
Paul Perillo
So now that Hernandez isn't with us anymore a lot of people are talking about Tim Tebow, Jake Ballard and Zach Sudfeld but what about rookie Brandon Ford. He seems to resemble Hernandez in height and weight. Hernandez was 6-1 and 245 while Brandon Ford is 6-3 and 240. Also his team last year had a 10-2 record with him accounting for 40 receptions and eight touchdown receptions. What are the odds of him replacing Hernandez?
Noah Henry
Long at best. Ford is an interesting athlete who enjoyed a solid career at Clemson but to just assume an undrafted player can replace the kind of production Hernandez had with the Patriots is a stretch. I'm looking forward to watching Ford in training camp every day when you can focus on some of the things a player can and can't do. At that point I'll have a better idea about his future, but I can't imagine him replacing Hernandez just because he's similar in size. There's a lot more to it than that.
Paul Perillo
Hey guys, thank you for answering me last time. I was quite surprised to see it in your column. Love the insight. I would like to ask you this time about the training camp practices with other teams. Seems to me that a team would want to keep the things they are working on to themselves, wouldn't it? So that other teams wouldn't have any clue as to what might be coming at them. Especially if it's a team you're going to play that year.
Dan Micue
The teams don't generally use a lot of game-planning type stuff that might come up during the season in a regular game. There are a lot of one-on-one drills and then some basic work in seven-on-seven and team drills. There is a lot of competition in that setting but as far as giving away any secrets I don't think there's a lot of that. Belichick and I would assume the other coaches have used these practices to get a better look at opposing players and often you'll hear the Patriots coach talk about learning more about a player that he eventually acquires – like Aqib Talib last year. I wouldn't worry about Belichick giving away his game plan to the Bucs, though.
Paul Perillo
With the arrest of Hernandez and his release do the Pats still retain the rights of him going forward? Sounds like a silly question, but I've been hearing even if he is convicted and goes to jail, we'll still be on the hook for almost $2 million a season for the remainder of his contract! Also, does this count against the cap?
Jeff Richardson
The Patriots don't retain his rights. Once a player is released he is no longer a member of the team. But if there is any remaining cap money or guaranteed salary the team would be responsible for that on the cap. In Hernandez' case the Patriots paid part of his signing bonus so that will count on the 2013 and 2014 cap (as of now). There have been reports that indicated the team will likely try to recoup that money and subsequently won't be responsible for the remaining cap hits. But that's still a ways down the road. Bottom line: the Patriots no longer retain Hernandez' rights.
Paul Perillo
Do you think Brandon Spikes will get an extension this year? He seems to be the only thumper on the defense from what I seen.*
*Dexter Dixon
It's still a bit early to get a good read on this situation but as of now I don't believe Spikes will remain with the Patriots. I think he's a limited player in that he generally only plays on running downs and is a liability in coverage. He also tends to march to the beat of his own drummer. He skipped all of the voluntary offseason work this spring – the only Patriot to do so – and he hasn't always been healthy and available when needed. Spikes is a solid player but not spectacular. I think it could go either way but in my opinion 2013 will be his last season a Patriot.
Paul Perillo