Q: What do you think Brandon LaFell's role is in 2014-15? His 2013 season was not that bad with through Panthers, and he did exceptionally well against the Patriots. I see big things coming for him.*
*Vikram Sakotai
A: LaFell's role is an interesting topic. He's coming off a career-best 49 catches and five touchdowns. He's bigger than most of his Patriots receiver teammates and some have even talked about him being an extra tight end due to his proficiency as a blocker. He also, though, has a track record for some dropped passes. Unfortunately, he was one of the players not on the field during media access to OTAs last Friday. So that's an issue as well he begins his career in New England. My guess, at this very early point, is that LaFell will be a complementary receiver and role player. He'll probably move around the offense quite a bit. But I doubt he'll end up with more production than he had with the receiver-limited Panthers last fall. If he does, that means some bad things probably happened to guys like Rob Gronkowski, Julian Edelman, Danny Amendola and Aaron Dobson. I would put all four of those guys higher on my list of expectations than I would LaFell. But there is a long way to go for guys to get healthy (or hurt) and players to carve out roles for themselves in Tom Brady's passing attack.
Andy Hart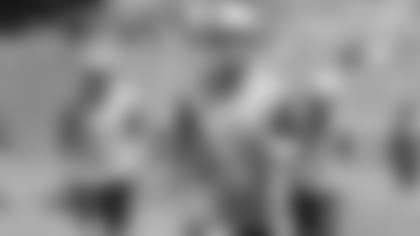 Q: I need some explanation of football jargon. What is meant by a 'move' tight end and a 'flex' tight end? How many types of tight ends are there?*
*Erik L.
A: These are different terms to describe basically the same type of player. For the most part there are two types of tight ends – although the lines are more blurred by the year. The first is a traditional, in-line tight end who spends most of his time on the line of scrimmage in a three-point stance next to the tackle. The other is a more athletic player with versatility who lines up in a variety of spots including in the slot, out wide, as a wing or even in the backfield. This is what is often called a "move" or "flex" tight end. He often fills the role in a passing game that might previously have been held by a running back, fullback or slot receiver.
Andy Hart
Q: Hi from NJ guys. Love your segments. Anyways, I wanted to know what your thoughts are on Rob Housler (Arizona) and Brandon Graham (Philadelphia). These are two players that I feel like would help out the team immensely as Housler is a good pass-catching TE and Graham could provide good depth at the position. Also, are there any other players that you feel that the Pats could go after in a trade and/or free agency?
Jordan Galvis
Q: Hi guys, great job as always. Saw an article on NFL.com about players likely to be traded this summer. The site linked Denarius Moore (WR - Raiders), Rob Housler (TE - Cardinals), Derrick Morgan (DE - Titans) and Brandon Graham (DE - Eagles) to the Pats. What chances to you give these players and do you like the look of any of them in our setup?
Simon Botterill
A: This is probably a terrible, cop-out answer, but I'd take any of the players listed at the right price. I still think that a veteran tight end is a necessity. If that's a signing like Dustin Keller and hoping his healthy, that's fine. Otherwise Housler is a mid-level player with good size. He's not going to be a playmaker, and only has one career touchdown, but he's better than anything New England has behind Gronkowski at this point. Graham was over drafted and has been a disappointment. But throwing him into a mix in the 4-3 to vie for a job as a role player on the edge wouldn't be the worst thing. Morgan has been more productive than Graham, but would be a similar addition. Maybe the most intriguing guy is Moore, given his ability to make some plays down the field and find the end zone in four years with the Raiders. Although receiver is a much lesser need than tight end, and even pass rusher, a playmaker on the outside would be a nice fit. Not sure it's likely that New England deals for any of these players, but all would be reasonable additions who might help with overall depth.
Andy Hart
Q: As far as the Garoppolo pick - Paul is very negative - doesn't like the timing - I get that, and I understand that the timing isn't ideal assuming Brady's got 3, 4 or maybe even 5 years... But do we really want to take the chance at trying to time it out perfectly and then get the wrong guy? We all know drafting is such an inexact science (even 1st round prospects sometimes) so I like starting this process of finding Brady's replacement early - tried with Mallett top of 3rd round - looks like it didn't work out - now we go with Garoppolo in late 2nd - we might know in 2015-16 if he has the potential to take over and if not we get one more (or maybe even 2 more) shots at it. Waiting to time it perfectly with the decline of Brady's performance doesn't seem like a great idea - only one shot at getting it right. I hear what you're saying about the timing and what do you do with Garoppolo at the end of his rookie deal - but that might be a better problem to have than trying to forecast the decline of Brady and take one shot at replacing him...*
*eTuk *
*Canton, Conn.
A: First, isn't Paul very negative about everything? Or is that just me? (Read that combination of sentences how you will!) I think one problem Paul has with the pick, even more so than the timing, is the fact that he doesn't believe that Garoppolo is/will be that good. The Patriots think he's very good. Time will tell. The other issue he has, and I do as well, is that a second-round pick could have been used elsewhere could have been very helpful for a team hoping to compete for a Super Bowl for the fourth straight year with a Hall of Fame passer who probably has at least two or three very good years left. Some fans get a negative tone and characterize second-round picks as the likes of Ras I-Dowling or Ron Brace. But it could just have easily been a positive, impact-now guy like Gronkowski. In the end if Garoppolo is as good as the Patriots think he is it will be a good pick. Just like Aaron Rodgers was for the Packers. If Garoppolo is a questionable NFL talent, as Paul believes, then it will be a wasted pick in the latter stages of Brady's career.
Andy Hart
Q: I know Coach has said he's not interested in trading Mallett at this point. However, I also understand Andre Johnson isn't happy in Houston. Any possibility of trading Mallet (and I'm sure a 2nd or 3rd round pick) for Johnson? Having a big WR who is a deep threat would help the Patriots immediately... while Mallett will be competing for a backup spot.
Greg White
A: I don't think there is much chance that the Texans would trade Johnson to the Patriots or that Houston has much interest in Ryan Mallett at this point. If New England knocked Houston's socks off with a trade offer, I'm sure the Texans would unload the aging, seemingly disgruntled wideout. But Bill Belichick doesn't overpay for anyone/thing. So that's unlikely. And I don't see Johnson taking a pay cut to come to New England, which happens to every player the Patriots have traded for over the years. I'd love to have Johnson on the Patriots, but I just don't see it coming to fruition at this point.
Andy Hart
Q: What's up, guys! Longtime fan but only my second time writing in. Would it be wrong to try to work two questions in here? I just had the thought, whatever happened to that Zach Sudfeld guy? Seems like he would be nice to have around right now, but I guess Coach B. disagrees. He seemed like a breakout player in camp. What went wrong with him? OK, and secondly, do you guys have any insight into Belichick's strategy or philosophy with respect to drafting injury-prone players? He seems to do it constantly. With all the ones that didn't work out (Terrence Wheatley, Gronk (OK, I'm not gonna say Gronk didn't work out, but it is a problem that he is never there for the playoffs), Ras I Dowling, and I am sure there are more I am forgetting), I would expect at some point he might change his strategy. However, the Easley pick seems to suggest otherwise. I kind of like the pick just because he seems so explosive and we need pass rush help, but it also makes me nervous. Has Bill ever addressed his philosophy on that, and would Bob Kraft wade into those decisions? Thanks for all your work. Jon Denver, Co (Bronco territory! - too bad the game is in Foxboro this year, for me at least)
Jon Parisi
A: Like so much of what Belichick seems to do in all areas of team building, I think it all comes down to value. Injury issues often push more talented players down in the draft. Belichick lets his medical staff assess guys and decides whether it's worth the selection at a certain point in the process. There is an obvious risk/reward and when he sees the latter outweighing the former he pounces. He's done it with varying degrees of success, as is the case with many teams. This year did seem to include many guys with injury histories, most notably Easley. Time will tell how it pans out and whether the risk was worth it. In general I don't see Belichick altering his value-based style, one honed over nearly 40 years in the NFL, moving forward. As for Sudfeld, he was cut by the Patriots last October after a really rough start to the year in which he looked out of place on the game field. He was a nice story last summer, but clearly the hype got way ahead of the talent. He latched on with the Jets, catching five passes in 11 games. He remains on the Jets roster.
Andy Hart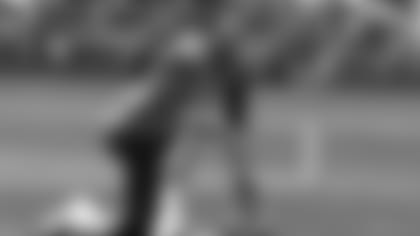 Q: Hi Guys, This might be more of a make your case question. I read an article about Tom Brady thinking the Pats would draft a QB. At the end he briefly mentions that he and Peyton Manning will always be close to the game. My question is, do you think that Tom and Peyton should retire at the same time?*
*Monty B.
A: No, and I don't really understand the question. Each guy should/will make his decision based on his own age, health, skills and desire. They didn't come into the league together and while their careers have been very much intertwined, they are separate. Manning is older and has the major neck issue to consider. Brady has been basically healthy the last few years. I haven't seen the obvious decline in arm strength in Brady that Manning has had after his neck issues. If they retire the same year I think it would be a fitting, interesting end to their rivalry. But really each guy should play as long as he wants/can, without regard for the other.
Andy Hart
Q: PFW Team, thanks for all your great work! I am here in the Baltimore area and I get excited when I hear the local sports news reporting on the larger gap the Ravens have to close to beat the 2014 Patriots. Our defense, on paper at least, looks much improved. With better receiver coverage and more pass rush talent I am hoping to see Bill B find creative ways to wreak havoc on opposing quarterbacks. What I don't hear much chatter about is how our offence, O line, receivers etc, can improve by practicing against this defense. If Boyce , Dobson and Thompkins can learn to run routes and catch passes against Revis and Browner, that should prepare them for game day against generally lesser talent right? Same kind of story with O line? I think it will be interesting to hear how those matchups play out. Thanks!*
*Bruce Dowley
A: While I'm not sure about the offensive line and the defensive front, the fact that the passing game could be very much helped by facing Revis and Co. in practice has been a pretty hot topic this spring. It was certainly talked about with the players and coaches in recent OTA meetings with the media. And I buy into it to some degree. The receivers aren't going to find a better cornerback on game day than Revis. They'll hone their skills working against the All-Pro every day. The fronts are a more balanced practice battle in my opinion. Both sides of the ball have talent and questions. They are both very similar to the groups that did battle last training camp with some alterations. It's a competitive battle for both sides, in my opinion. But if guys like Edelman, Amendola, Dobson, Boyce and LaFell can beat Revis in practice they'll theoretically find even easier sledding in game action.
Andy Hart
Q: Which undrafted players on the Patriots have the best chance of starting this season?
Terrance Little
A: After just one viewing of OTA action in which players weren't even wearing jersey numbers and there's no contact I can't really answer this question with any confidence. I will say that the guy who stood out to me is linebacker Cameron Jordan. He's a long, athletic-looking outside linebacker. There isn't much depth at that position and I'm very much intrigued to see him as the summer progresses. Roy Finch is another guy who stands out just because of his tiny size and quickness. But those little guys face an uphill battle. Also, given the real lack of players at the tight end spot, 6-8 tight end Justin Jones is an interesting guy. He doesn't look overly athletic, but certainly is a huge target.
Andy Hart
Q: With all if the concern expressed regarding Easley and his two ACL surgeries how come no one has mention Frank Gore? He also had two ACL surgeries and has proven to be a very productive and durable back for a number of years.
Joe Paretti
A: I have seen that mentioned in a few places, but really that's the exception rather than the rule. Seemingly more often than not guys with long injury histories tend to continue to have those. I actually like the fact that Easley proved once that he can return to an elite level off an ACL injury. Gives me hope he can do it again. He also did it in a relatively quick period of time the first time around, also a good sign.
Andy Hart
Q: Do you think that the reason the Pats drafted the way they did was the fact that most of the "starting caliber" safeties and tight ends went really early in the draft. Much earlier than expected. Like Fiedorowicz who was a late 3rd to 5th round prospect (projected) who went at the beginning of the 3rd. Bucannon went in the 1st where most thought he was a 2nd round prospect. Could this have influenced Bill, where he just kind of said there are no starters or players he really liked and decided to beef up the o-line to protect the most important player on the team. If that is the case then do you expect the pats to sign a TE like Finley or Keller, or do you think BB thought it wasn't an issue? As for safety do you think that Harmon will cut it? I think that Revis and Browner could help mask that whole. Is Will Smith healthy? If he is I think he could really help the team pass rush issue.
Bear Allen
A: Obviously the key to the draft is what takes place before a team picks. There are only so many high-level prospects at each position and if they are gone then teams look at other positions. The worst thing that a team can do is make a pick at a certain position out of need when the player isn't really worth it. I will warn, though, that pre-draft media projects don't necessarily mean that's where a guy was valued. The media may have targeted a guy like Bucannon as a second-round pick but maybe all 32 teams gave him first-round grade. I do think the Patriots will still sign a tight end, probably in the next week or so. I hope that guy is Keller, because I'm more open to a guy coming off a knee injury (even a major one) than a neck/spine issue. Call me crazy. Smith isn't fully healthy yet, and worked out with the rehab staff last week during OTA action when the media was in attendance. Harmon, like the rest of the secondary, will certainly benefit from the addition of Darrelle Revis. But I still have my doubts as to whether he's a starting-caliber player, or the physical presence I'd like to see at the safety spot next to Devin McCourty.
Andy Hart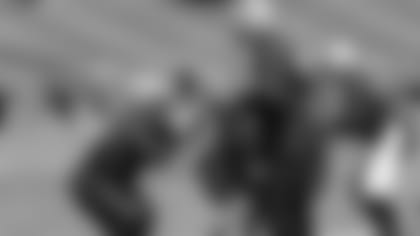 Q: Thanks for doing a great job at answering many questions on here. Big Patriot fan from out here in California. Who do you think will be the starting corner on the right side of Revis ? How do you think Easley will do with the Patriots?*
*Jorge Ornelas
A: I still think there is a chance that Alfonzo Dennard is the starter opposite Revis. During OTA action last week Logan Ryan got a lot of reps there, while Brandon Browner rotated in. Dennard wasn't on the field for the practice. Browner will be suspended for the first four weeks of the season, so we may not even know until nearly midseason who the "starter" is opposite Revis. Browner will have his chances, but I'm not as sold on his being a lock as a starter as everyone else seems to be. As for Easley, I think if he can be healthy he'll be a productive, complementary pass rusher on the inside with the pure skills and ability to have an impact as a rookie. The Patriots have been looking for a guy to rush from the inside for years and if he's healthy he'll get his chance to shine.
Andy Hart
Q: Hi from London & kudos to PFW for the great coverage during the offseason! Wish the football season lasted longer! Anyway, what does the lack of reinforcement at the tight end position mean to the Patriots offense? Are we about to see an evolution in the Pats offense next year? Thanks & looking forward to the games in London!*
*Cedric Duwat
A: It all depends on Gronkowski. He is the best tight end in football and one of the top impact players in the game at any position. If he's on the field he will be the focal point of the offense. If not, then you will see a lot of variety in formations that will use multiple receivers and backs in various combinations. Offensive coordinator Josh McDaniels recently described his offense from last fall as "jack-of-all-trades" and I think the same will be true to some level in 2014, especially if Gronk is not available.
Andy Hart
Q: What did the Patriots do with their third-round draft pick?
Richard Stukus
A: New England traded its third-round pick, No. 93 overall, to the Jaguars for a fourth-round pick (105) and sixth-round pick (179). The Patriots used those picks on Bryan Stork and Jon Halapio, respectively.
Andy Hart
Q: Hey guys, love the column & radio show. Read a lot of people's views of the drafting of Garoppolo and questioning whether it's the right move in the 2nd round. What I've found the most interesting is people saying that we should be more like Denver's approach and be in "Win Now" mode. Problem is, Denver did the exact same thing as us in 2012 taking Osweiler in the 2nd round, whilst still pushing forward with a "win now" mode. I think Bill has made a very sensible move in making sure there is a young guy in development behind an experienced starter like Brady, whilst still getting guys like Revis, Browner etc. to make us a better team than last year.
Anthony Pearson
A: I don't really see any comparison between the Osweiler and Garoppolo picks. Denver took Osweiler shortly after signing Peyton Manning, who was coming off a missed season due to a major neck injury. There were still concerns that Manning might not return to a high level or even be able to stay on the field at all. They needed a high-level backup plan that didn't include Tim Tebow. Brady hasn't been hurt much in recent years and certainly there isn't much reason for concern that he'll be on the field in 2014 and be able to stay healthy. The team also already had a relatively high-level pick as a backup, although Mallett is obviously heading into his final season under contract. Some wondered if Manning would ever play or play at a high level for Denver. The only question around Brady is how long he can continue to play at a high level. I see those as two very different situations.
Andy Hart
Q: What are the chances of Mark Harrison and/or Armstead contributing this year?...they both apparently have great potential and fill needs if they can live up to it...
Leroy Sanborn
A: I see these two as very different cases. Armstead does indeed have a lot of potential as a former star at USC who Pete Carroll thought would be a first-round pick who, due to circumstances, had to star for a year in Canada before getting an NFL shot. Bill Belichick included Armstead, having never played a down in the NFL, among his top three expected defensive tackles last season. Then he had the unknown surgery/infection and we haven't really seen him since. He was with the rehab players during last week's OTA. He's had a weird story, but his potential is unquestioned. Harrison is more of a longshot at a position that's pretty deep with overall competitive talent. He's a bigger receiver who went undrafted, was cut by one team and then landed in New England with an injury that kept him out all year. He's on the field practicing, but it won't be easy for him to earn a role. His best chance might be as an extra WR/emergency TE/special teamer. I still hold out hope that Armstead will indeed have a role on the competitive interior defensive line with decent upside. I don't think Harrison has anywhere near as good a chance to be a contributor.
Andy Hart
Q: We have three highly drafted, starter caliber LB's on the roster. And the team, over the last two years, has been in 2 linebacker formations 75 to 80% of the time. Why all the concern about more linebackers when we already have three to fill two positions?
Lee Johnson
A: I'd love to see the stats on this, because I find it hard to believe the Patriots played with just two linebackers more than three-quarters of the time the last two years. Please send me where you got this number from. Also, an issue is that one of those linebackers is coming back from missing most of the year to injury while another is a second-year player who needs to prove he can play a full season. I'm of the camp that thinks the depth at linebacker is precariously thin.
Andy Hart
Q: Pepper Johnson left to buffalo and nobody made a big deal out of it. A day or two ago he let it be known that he wants to someday become a defensive coordinator. I believe Pepper looked down at Matt Patricia and rightfully so. We've now seen one player after another regress (especially in the backfield). My question is, do you believe Patricia would've survived as a coordinator anywhere else after so many disappointing years? To me, Revis was a huge need, and also Belichick's attempt to empower Patricia (Bill's only uncoveted coordinator).*
*Jamal J.
A: First, we've known for years that Johnson had aspirations to be a defensive coordinator. He's never hid that desire. He was obviously passed over a couple times for that role in New England. Second, the defense in New England is all about Belichick. He's the top of the decision tree. He should get whatever blame or credit that comes with that. All that being said, I think Patricia is a good, young coach who is in the process of putting his own stamp and contributions on the scheme. Also, I don't see too many players from the Patriots defense going elsewhere and becoming playmakers. Most fizzle out of the league, meaning they were more draft busts than coaching problems. Maybe I'm more defensive of Patricia than others because I really like him. But I think he does a pretty good job under the guidelines of the position working under Belichick.
Andy Hart
Q: First I'd like to thank you for answering all the questions posted. My question is do you think Kenbrell Thompkins makes the team this year? If so do you think he could earn a starting spot?*
*Jacob Prue
A: I think there is a decent chance that Thompkins could be cut. He seemed to really fade as the year went on a last fall. He was undrafted to start with. I don't see him having a lot of upside. There also aren't a lot of open spots at receiver. I assumed that Edelman, Amendola, LaFell and Dobson are pretty much locks to make the roster along with Matthew Slater as a special teams captain. That leaves one spot open for Boyce or Thompkins or someone else. Boyce has some return ability, but based on what I saw from Thompkins during OTAs last Friday he doesn't offer as much in that area. I think Thompkins is in a fight for his roster life, especially if everyone at the position gets/stays healthy.
*Andy Hart