So here we are with 25 percent of the season gone. The Patriots have been up and down, or kind of like Dr. Jekyll and Mr. Hyde. We've seen some great playing and some really poor playing. In [the Bills] game we saw all of it. Why do you think they are playing like that? Is it the coaches? Are the players not focused? More pointedly, it seems that a switch was flipped in the second half. I don't understand how such inconsistency can be so inherent in this team?
Wayne Y.
Wayne, there's a reason it's called mid-season form… because it usually takes till the middle of the season for a team to get in a groove. Are you forgetting that the Patriots could very easily be undefeated right now, were it not for two unfortunate field goals – one made, one missed?
No, the Patriots aren't playing perfectly right now, but name me a team that is. Even the few remaining unbeaten clubs have their issues. I suggest you start looking on the bright side, because there's a lot to see there. The running game is being more productive than when Corey Dillon was here. The defense, as a whole, still has miles to go before it sleeps, but it is already far ahead of where it was last year. Many rookies and second-year players are emerging as legitimate playmakers.
On both sides of the ball, the Patriots are still working on becoming a more cohesive team, but that's true of every club at this point in any season. So, just settle down, and consider this question: Would you rather be a Saints fan today?
Erik Scalavino
It was a good and much needed come-from-behind victory [at Buffalo], although the defense giving up 438 yards is still a concern? The two bright spots were Devin McCourty bouncing back and a dominating running game. Do you attribute the running game's success to the backs and O-line starting to gel, or was the front seven of the Bills inept?
Gary Goldstein
In both of New England's victories this year, the running game has excelled when the Patriots have been in two-tight end formations. The offensive line is doing well, yes, in run-blocking, but it's the tight ends who are making a difference on the edges and pulling, at times, to block up the middle. Second-year back Stevan Ridley is certainly more comfortable and confident back there than he was last year, which has helped, and rookie Brandon Bolden appears to be a steal. Buffalo's front seven certainly didn't play its best football last Sunday, but New England's success was much more a product of the factors I detailed than of the Bills' struggles.
Erik Scalavino
Is it a coincidence that when we get more of Ridley and Bolden, we win and win big? And why is it obvious to an average Joe like me, and takes two gut-wrenching loses before it becomes obvious to Josh McDaniels?
Joe A.
OK, Mr. Average, it's obvious you're overlooking a couple of things. First, the loss of tight end Aaron Hernandez in the Arizona game completely threw the game plan out of whack. Without him, the Patriots weren't able to block as effectively as they had the week prior in Tennessee. Michael Hoomanawanui was not an effective replacement for Hernandez in run-blocking situations, so, the Patriots were forced to go back to their old three-wide-receiver look.
In Baltimore, the no-huddle was working like a charm for most of the game, so they stuck with it. Again, they lacked an effective second tight end to complement Rob Gronkowski, which also played a role in the decision not to run as much against the Ravens. Finally, in Buffalo, Daniel Fells was back at full strength and proved capable of helping out in the running game. As a result, more two-tight end sets and more production on the ground.
Josh McDaniels is no fool. His play-calling was based on condition that arose in each game. If Stephen Gostkowski made his 42-yarder at the end of the Cardinals game, and Justin Tucker's over-the-goalpost kick had been reviewed and overturned in Baltimore, you wouldn't even be asking this question, I'm guessing.
Erik Scalavino
Gostkowski... is he slumping or is it an issue of snapper or holder, or a combo of all three?
Ryan B.
None of the above, Ryan. I wrote about Gostkowski's situation in this week's After Further Review column here on patriots.com. You'll find a detailed answer therein.
Erik Scalavino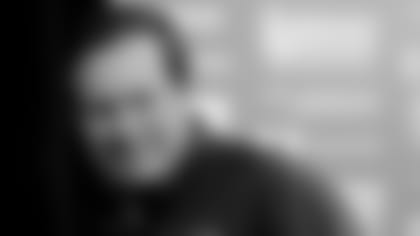 I have been a Patriots fan for decades, and I have a lot of respect for coach BB. But I always wonder, why is he not very involved in game-time decisions? There are so many issues that come up during the game, but only on occasion I see him making comments to players or coaches.
Ed Tumanov
This is a trick question, right? Or you're just being sarcastic? You cannot be serious. Bill Belichick is one of the most involved coaches I've ever seen. He has his hands in every aspect of his team. I have no idea what you're looking at to get a contrary impression. Maybe you need a new prescription on your eye glasses. Or if you don't wear any… maybe you should start.
Erik Scalavino
Guys, week in and week out our injury report is always twice as long as our opponents. Why is this? Does Bill list every little bump and bruise or do we always legitimately have guys banged up enough to list an injured? I'm frustrated every Wednesday when we've got 10 guys listed and the other team has 4. Any insight into this?
Sean S.
The rule of thumb around here seems to be, when in doubt about an injury, err on the side of caution and list him. That way, you can never be accused of hiding a player's predicament. But more importantly, Sean, why do you care how many players are listed? You should be focused on how many actually suit up and play on Sunday. Because in the end, that's all that matters. NFL games aren't won or lost on the injury report.
Erik Scalavino
Everyone was so excited about [rookie DE Jake] Bequette when we picked him up in the draft and all through training camp. Some people even said he would make more of an immediate impact than our two first-rounders. Now, he's been inactive for 3 games in a row. We realize that you guys don't get much access to practices, but any insight as to why he isn't playing? Thanks, keep up the good work.
Brian Kersey
I'll admit, I was one of those enthusiastic voices that trumpeted the selection of Bequette. He has been healthy, so, I know that that isn't the reason he's been inactive. He hasn't quite produced the way I'd hoped, though it was encouraging to see him at least be active for the Buffalo game. Perhaps this is the start of his emergence as a regular contributor. And you're right, come the regular season, we're granted access to precious few minutes of practice, and most of those are the stretching portion of the workout. So, sadly, we can't give you an more detail than that.
Erik Scalavino
Thanks for all the great observations, blogs, and articles, guys. I sometimes wish I could sit with BB and ask him question after question for an hour... but I'll settle for the writers of PFW for now! My question: The during-game sidelines shots often show BB talking into his headset -- and sometimes he doesn't seem too happy (to say the least). Who is on the other end of that headset? And have you guys ever talked to that individual about the specific conversations he has with Coach B?
Mark Aiken
The head coach of every team, not just Bill, is equipped with headset communications to talk with his assistants upstairs in the booth. Not all the assistants are down on the sideline with him. If you've ever watched an NFL Films production, you know that the conversations that go on over headset are not always suitable for all audiences, if you catch my drift. Some of the language can get pretty heated.
And as far as specific conversations between Bill and his players or coaches? As he always says, those are "private." You'll never get him or them to divulge any details. Oh, and if you want to know what it's like to spend an hour with Belichick asking him questions, just tune in to any of his daily press conferences here on patriots.com. Because that's exactly the kind of response you'd get to your queries. He treats all interviews exactly the same.
Erik Scalavino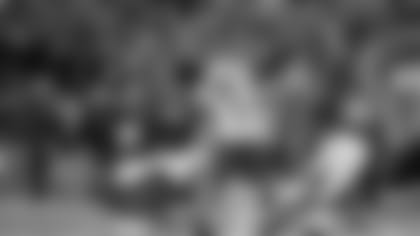 I would like to know why a field goal that goes over the top of the post counts when, if I am correct, had it hit the post it would not. In any other sport, i.e. baseball (foul line, foul pole), hockey (goal post), it only counts if you are inside of them, not on them or over them. Just wondering what the NFL is thinking?
Robert Peckham
Wish I knew, Robert. Makes no sense to me either.
Erik Scalavino
I am willing to go to every stadium and weld a 10' pipe onto each upright. Knowing that the NFL is such a rich organization, do you think they will pay me 3K-4K per stadium and a pension?
Chris Charest
To avoid the end-of-Ravens-game situation happening again? Yeah, I hear you. But no, my guess is the league would go with replacement welders before agreeing to your demands, Chris.
Erik Scalavino
Great coverage as usual. Quick question: What's the winning percentage when Brady has at least one rushing TD? Thanks.
John Lee
Number 12 has rushed for touchdowns, coincidentally, in 12 games – regular and post-season – in his baker's dozen NFL seasons. New England has won 11 of those contests. The lone loss came in a Monday Night game at Tennessee in 2002.
*Erik Scalavino