Long-time fan from BroncoLand.  I light of the continued 4-game suspension of Tom Brady all eyes are on Jimmy Garoppolo.  As I recall, Matt Flynn was a pretty good QB when he played for Green Bay.  Do you think he will get a legitimate shot during pre-season to become the true #2 and get to play during Brady's absence if we truly lose him for four games? Thanks.Larry Breault
I'd be surprised if that happened, Larry. The team drafted Garoppolo in the second round for a reason. He's going to get every opportunity this summer to showcase how much improvement he's made from last year to this, his second season behind Brady. Flynn is already behind the 8-ball having missed the first four days of training camp on the NFI list, so, even if/when he does return, he's got a lot of catching up on this offense to do. If Garoppolo is forced to play for any length of time and is truly terrible, then, sure, I could see Flynn getting into the game. But for now, I think the backup/fill-in starter's job is Garoppolo's. Erik Scalavino
Finally, training camp! I have two questions for you guys. First, do you think the team should promote Josh McDaniels as the assistant head coach, just like what the Packers did? Second, where can I download that "On To 2015" image? I can't find it in the fan zone of this website. Thank you.John Lee
As Bill Belichick once told us, John, "Titles… nothing wrong with them." For years, Dante Scarnecchia held the honor of assistant head coach, but really never got a chance to use it. I don't really see the need to name one. It's more of a sign of respect than any assignment of actual added responsibilities. If something were to prevent Belichick from coaching in a game or games, I'm sure the club has contingency plans in place to keep things moving along.
Meanwhile, the "On To 2015" graphic is not available for download, I'm afraid.   Erik Scalavino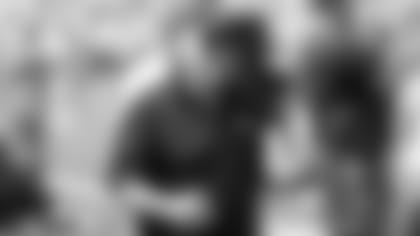 I know Robert Kraft previously agreed to accept the team portion of the "Deflategate" penalty, but after (if) the court reverses or lessens the Tom Brady suspension, does Kraft still have the option to appeal the loss of the draft choices and fine in court? Or was his acceptance of the penalty somehow legally binding?Robert Naegele
I'm not an attorney, but I don't believe anything the owner said to this point precludes him, from a legal perspective, from pursuing this matter in the court system. However, based on the language and tone of his most recent remarks on the subject, it seems to me like he remains committed to accepting the team's penalty. He's certainly not happy about it, but I don't get the impression he's going to reverse course now. Erik Scalavino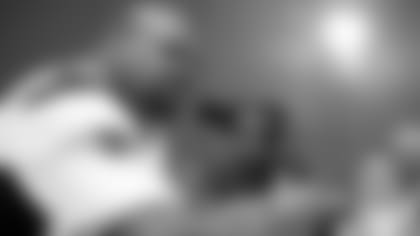 Hey guys, this may be a little premature, but do you think that Big Vince should have his number retired by the Patriots when all is said and done?Noah Aumann
Well, it's certainly a timely question, what with the Patriots Hall of Fame induction ceremony slated for tomorrow night. If it were up to me, I'd only retire the numbers of players who wind up in the Pro Football Hall of Fame. Wilfork is undoubtedly going to be enshrined in the Hall at Patriot Place someday, but if he makes it all the way to Canton, Ohio as well, then, yes, I think he would deserve to have his number retired by the team. Short of that, no, I don't think numbers should be retired. Erik Scalavino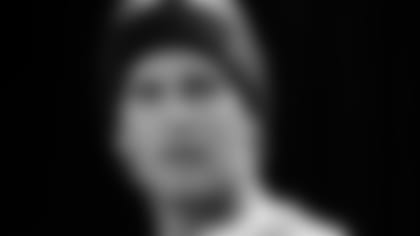 Hi, I'm writing from France and I've got a question regarding (sorry) DefalteGate. I've read that a court might pronounce on whether the NFL was right in disciplining my beloved QB Tom but not on whether or not tampering with the football occurred, so why??? I think it's the main issue. I have to say that viewed from here, this story about PSI levels of footballs looks very ridiculous compared to the other problems such as PED and others!David Aubertin
It looks very ridiculous from over here, too, David, believe me! As far as Brady's case is concerned, he and the players' union are fighting the suspension decision, not the findings of the so-called Wells Report, per se. I understand your  Erik Scalavino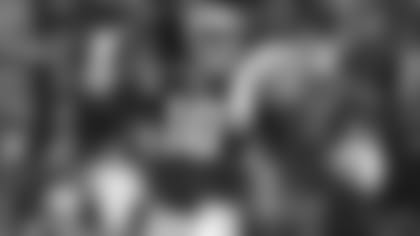 I'm not ready to see this happen, but if Jimmy Garoppolo plays well in the first four games of the season, do you think the Patriots would think of trading Brady, and what would be a fair trade for him?Mike C.
With the Patriots secondary taking a big step back this season, do you see them switching up their defensive scheme and going with three safeties in the lineup, kind of like the Saints?Sean Murphy
While I agree in principle that the secondary won't be as good as last year, by virtue of the best cornerback in the game not being on the roster anymore, I have some hope that the unit won't be a complete disaster, either. I've actually been somewhat buoyed by the play thus far of Malcolm Butler and the signing of Tarell Brown. What's more, I'm not exactly confident in anyone other than Devin McCourty at safety, so, the fewer of them that are on the field, the better. So, no, I don't expect to see too many three-safety personnel groupings in the near future. Erik Scalavino
Since Rob Gronkowski is virtually an unstoppable tight end, how do you think the Gronk/Scott Chandler duo will compare to the Gronk/Aaron Hernandez duo from a few years back?Hunter Roberts
Chandler and Hernandez are two very different styles of tight end. Chandler is more like Gronk in terms of size and not nearly as quick or shifty as Hernandez was. That said, the Patriots have the potential  for a Twin Towers-type offense set with Gronk and Chandler both lining up in the slot or running seam patterns, making for a couple of very big targets for Brady. I'm intrigued by the possibilities of both of those players on the field at the same time, and believe it could be a better tandem than the Gronk/Hernandez duo. Erik Scalavino